Crappie Blog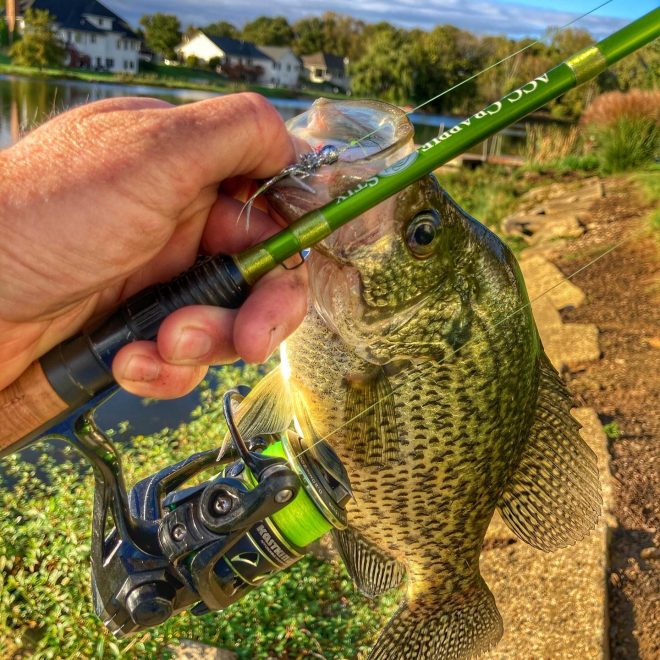 Bank Fishing for Crappie
October 20, 2021
By Greg McCain Modern crappie fishing is most often associated with anglers using a variety of presentations to pursue fish in a boat. The use of the boat provides various advantages that can lead to more fish in the livewell and eventually in the frying pan. One major problem exists with this idea: Not everyone…read more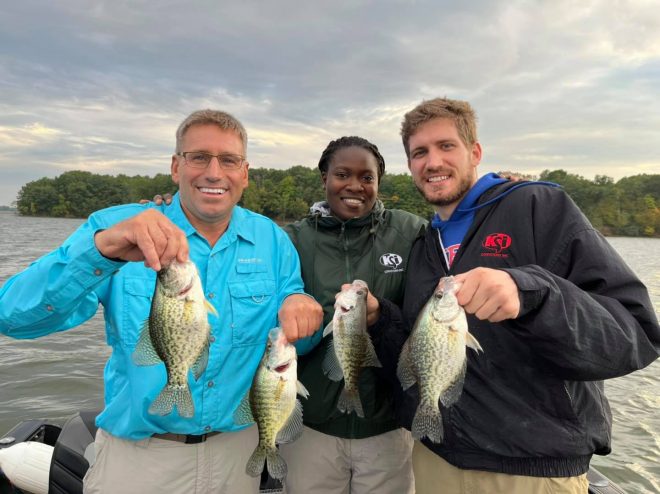 Fall Crappie Transition Pt. 2
October 18, 2021
By Greg McCain The fall crappie bite continues to ignite across the country. The timing varies from region to region, but if the fall transition hasn't started in certain locales, then one of the most consistent periods of crappie fishing of the year lurks just around the corner. Last week in Part 1 of this…read more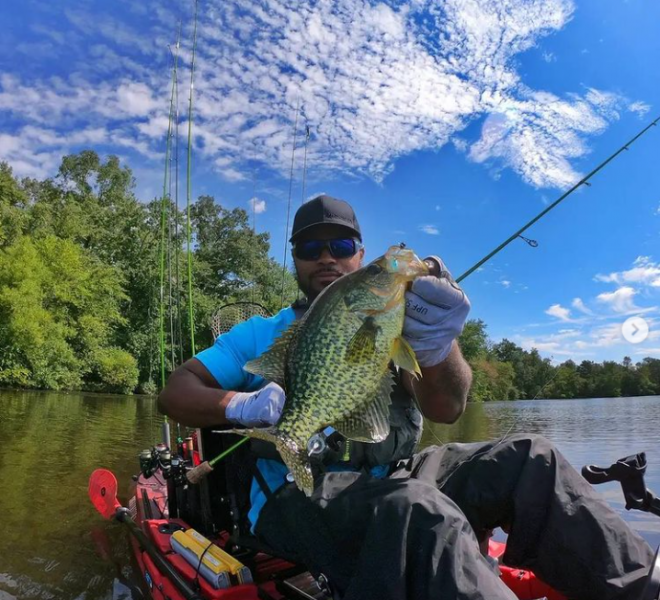 Fall Crappie Transition Pt. 1
October 15, 2021
By Greg McCain Fall crappie fishing means different things to different fishermen in different regions of the country. Even those crappie anglers within the same states experience a variety of situations unique to their area. For those in the northern states, the fall transition has normally reached an advanced state by this point while anglers…read more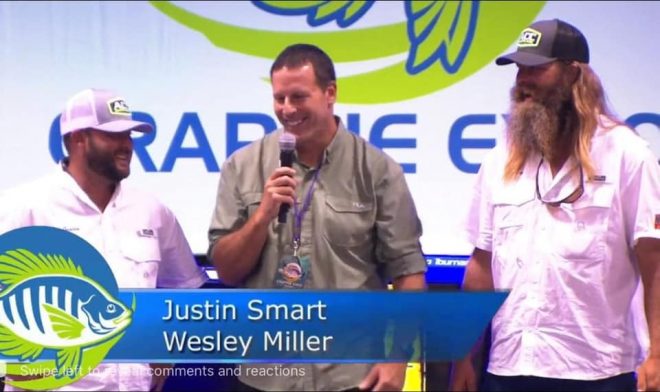 Mr. Crappie Invitational Recap
October 6, 2021
By Greg McCain Experience on the Red River was not a prerequisite for a high finish in the 2021 Mr. Crappie Invitational. Among the various anglers and teams associated with ACC Crappie Stix, local guide Wesley Miller certainly put his knowledge to use during the three-day tournament, held Sept. 30-Oct. 2. Other ACC pro staffers…read more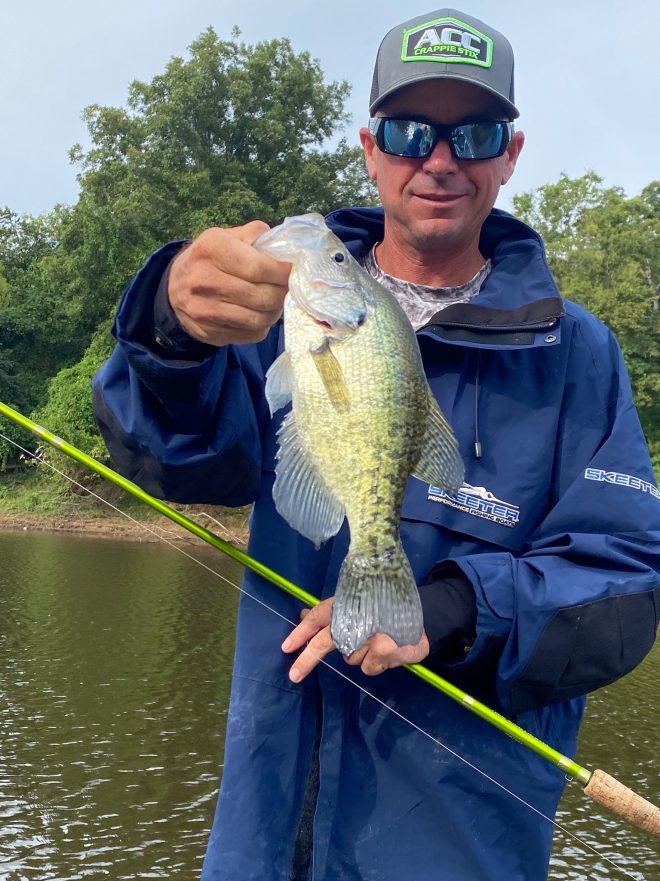 The Mr.Crappie® $250K Invitational Preview
September 29, 2021
By Greg McCain Crappie competitors normally focus on fooling the fish and beating the field in tournaments. As the 104-team field, which includes eight teams representing ACC Crappie Stix, prepares for the third annual Mr. Crappie Classic, a resounding theme has surfaced among those pre-fishing for the tournament. All teams must factor in and overcome…read more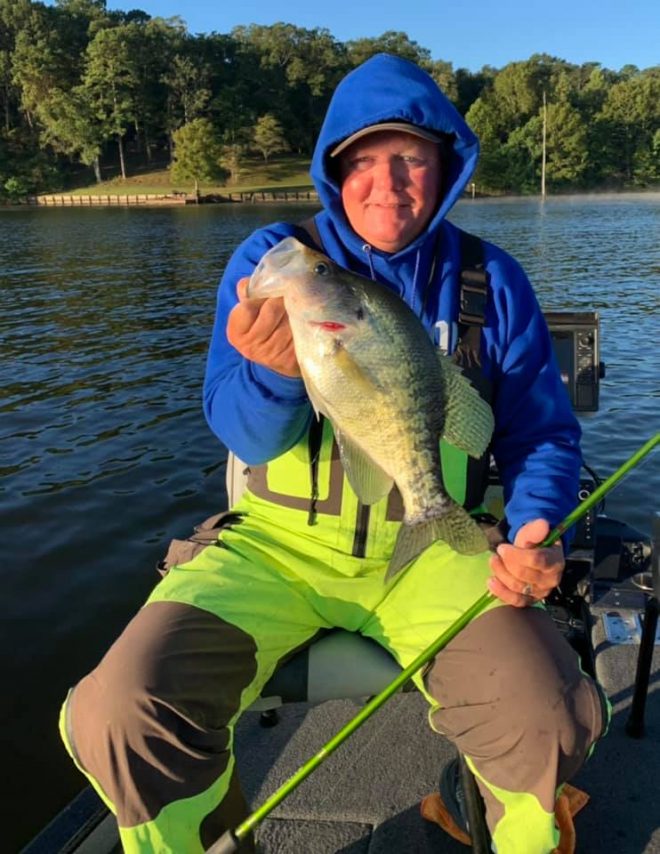 ACC pro staffers post solid finishes at championship
September 27, 2021
By Greg McCain For years, Richard Bowling has positioned himself to win a major tournament title. The veteran Truman Lake (MO) guide, along with long-time tournament partner Gary Lee, has performed well through the years in major events, leading "three or four" after the first day of competition. The ACC Crappie Stix pro staffer found…read more
Mr. Crappie Classic and Crappie Expo 2021
September 23, 2021
By Greg McCain Wally Marshall ranks as one of the iconic figures in the crappie community. Serving as an ambassador for the sport and promoting the nickname and the brand Mr. Crappie, Wally has developed a lengthy resume that includes tournament competition, product development, and marketing all things crappie fishing. About five years ago, he…read more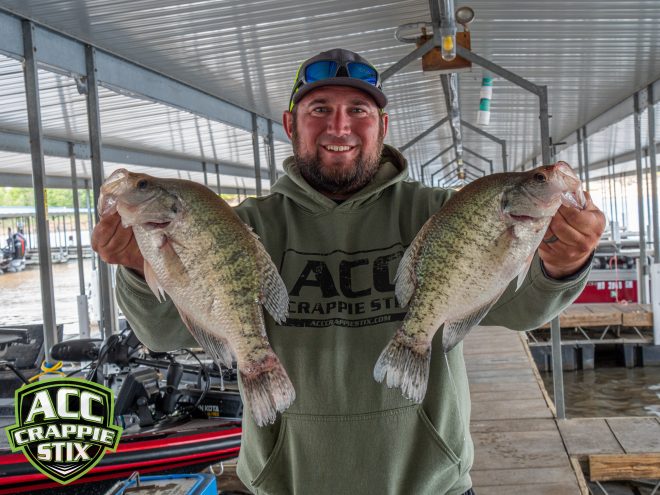 5 Things That Spook Crappie
September 15, 2021
Have you ever wondered why the guy in another boat catches more crappie than you? With all factors being equal – same boat, same tackle, same lures, same electronics, same everything – that person catches more fish on a regular basis. Are his fish-catching abilities so much better than yours? Does he have a natural…read more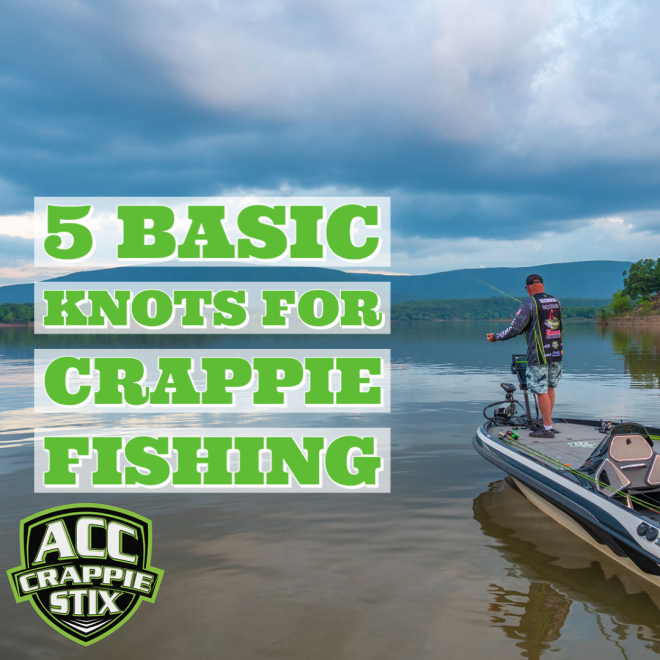 5 Basic Knots For Crappie Fishing
September 7, 2021
Knots are a basic but often overlooked element of fishing. They range from simple to highly complex. Some fishermen, in fact, are proud to demonstrate the multi-step process of tying a complex knot. Others keep the process simple, saving time and using knot-tying techniques that work for them. Very often, the simplest knots work as…read more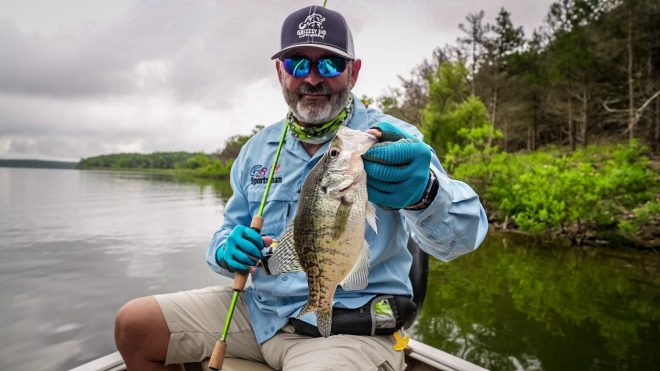 Scott Turnage: Enjoy the outdoor experience
August 26, 2021
By Greg McCain In over 20 years of outdoor television production, Scott Turnage – the G3 Sportsman – has encountered just about everything. The memorable moments piled into a highlight reel of enviable outdoor experiences; the low points, although inevitable because of the nature of the business, proved to be few and also served as…read more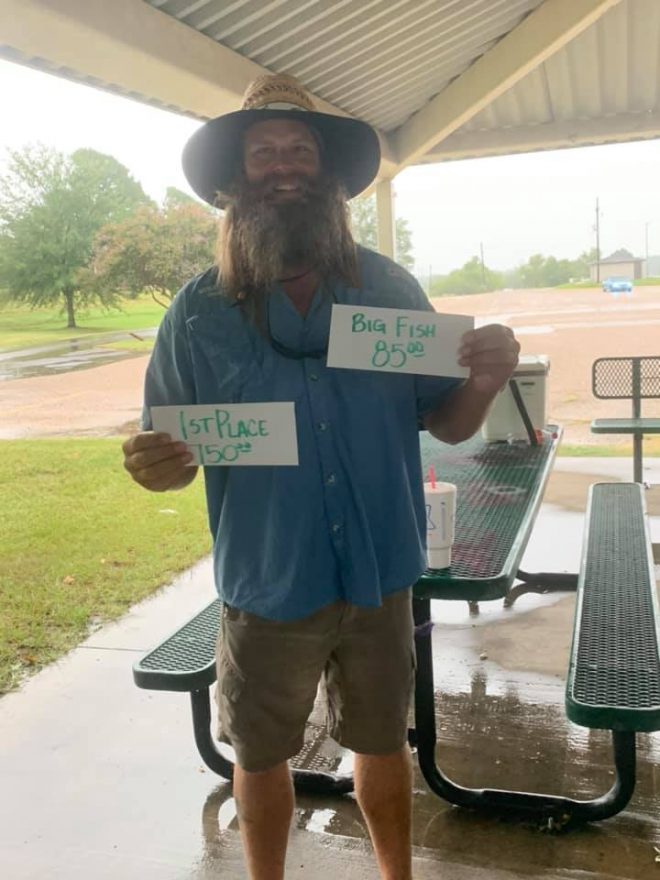 'Big Sasquatch' overcomes limited experience on Ouachita
August 23, 2021
By Greg McCain Even limited experience on the Ouachita River did little to prevent Wesley Miller, also known as Big Sasquatch Outdoors, from catching a mega-summer bag in the North Louisiana Crappie Trail regular-season finale. An ACC pro staff member from Doyline, LA, Wesley guides regularly on the diverse fisheries in the northwest part of…read more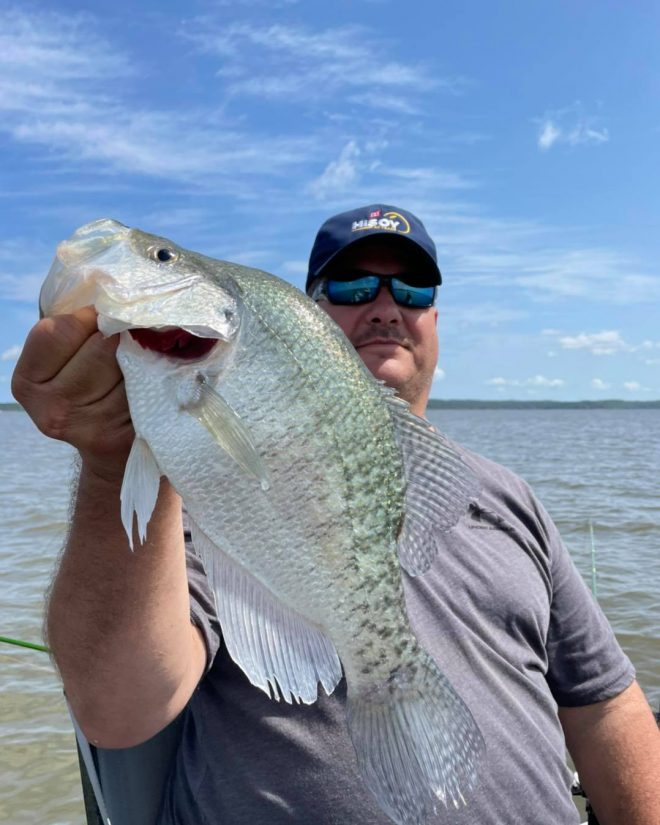 Summer crappie: Shallow or deep?
August 17, 2021
By Greg McCain Preconceived ideas often hinder fishing success. As fishermen, we often let those ideas, frequently dictated by history or by limited experience and knowledge, impact our approach to a day's fishing. That thought might be particularly true for the casual crappie angler considering a trip in the summer. In planning for such a…read more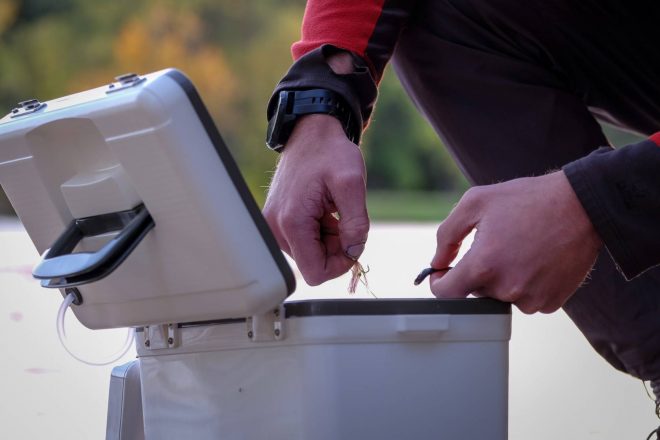 5 Things: Keeping minnows alive in summer
August 16, 2021
We've all encountered the same scenario: buy minnows at the local bait shop, drive to the lake, open the minnow bucket, see a floating mass (or mess) of dead minnows. The hotter the weather, the worse this situation becomes. How do I correct the dead-minnow syndrome? Here are 5 things that produce livelier minnows for…read more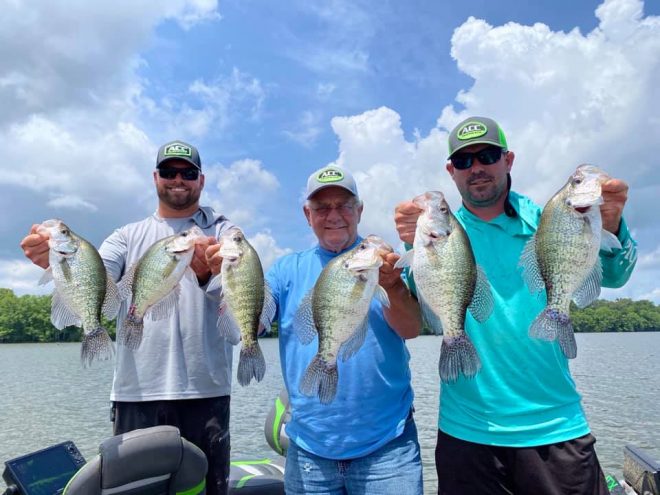 Precision Casting
August 7, 2021
By Greg McCain Casting jigs is a time-honored tradition among crappie fishermen. For many years, in fact, casting was the go-to presentation for putting small jigs in front of crappie. Whether randomly casting or targeting specific structures, casting proved to be a favorite tactic for many. Like many things, the simple process waned in popularity…read more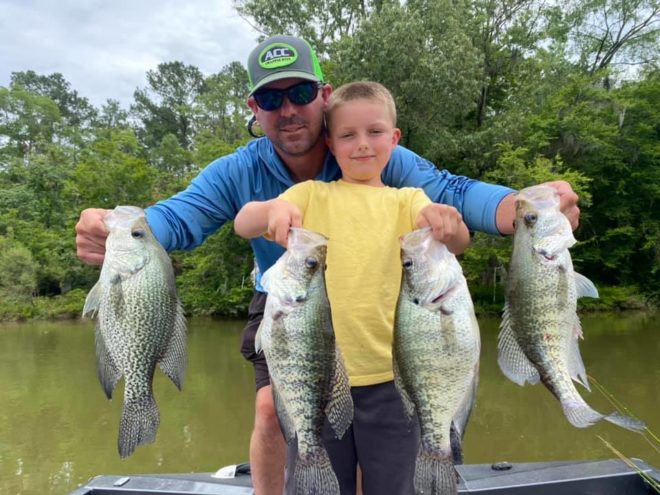 10 Tips to Introduce Kids to Fishing
June 28, 2021
By Greg McCain Wyatt Phillips was barely a toddler when his dad first put a fishing rod in his hand. Now eight years old, Wyatt is an experienced fisherman who can hold his own with just about anyone, even adults. The fact that his father, ACC Crappie Stix pro staff member, central Alabama guide, and…read more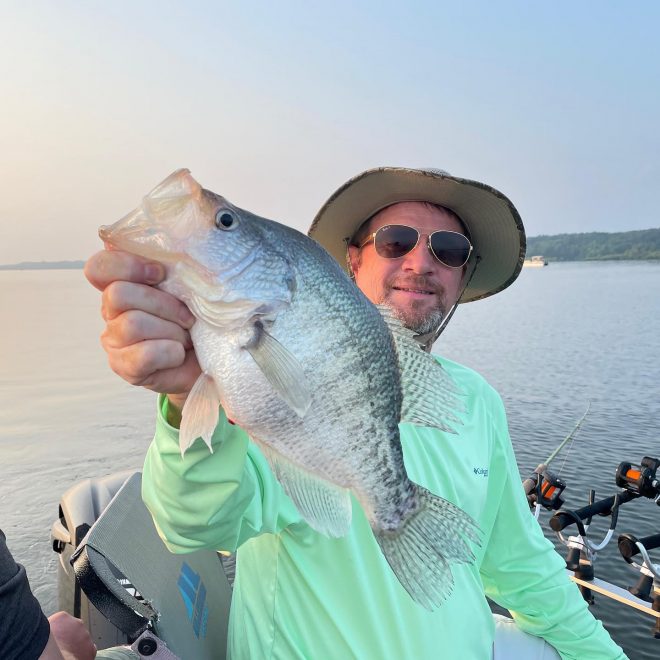 Pulling cranks: Go-to technique for summer
June 21, 2021
By Greg McCain Almost all crappie fishermen follow seasonal patterns and use techniques to target fish at specific times of the year. Long-lining jigs might be a go-to approach in pre-spawn, and dock shooting or vertical jigging brushpiles work well in most places in the post-spawn. Minnows prove to be a reliable option when the…read more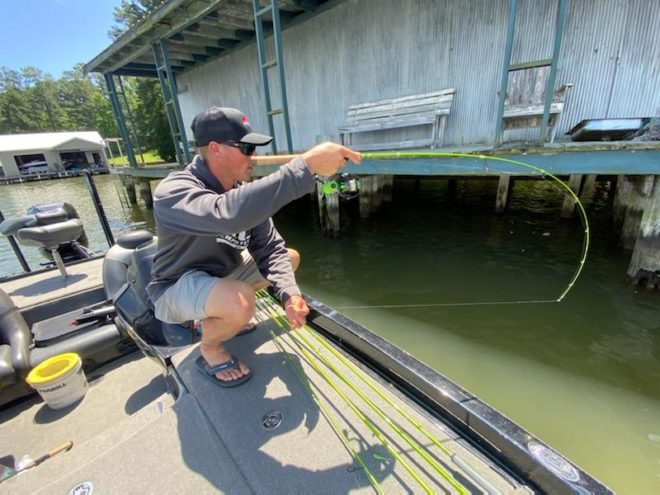 5 Tips For Dock Shooting
June 17, 2021
By Greg McCain Dock shooting is one of the essential techniques of crappie fishing. While not every fishery boasts suitable docks to shoot, plenty of wood or metal structures exist on most lakes to make the repetitive presentation a viable option. I solicited information about dock shooting from the ACC Crappie Stix pro staff, and…read more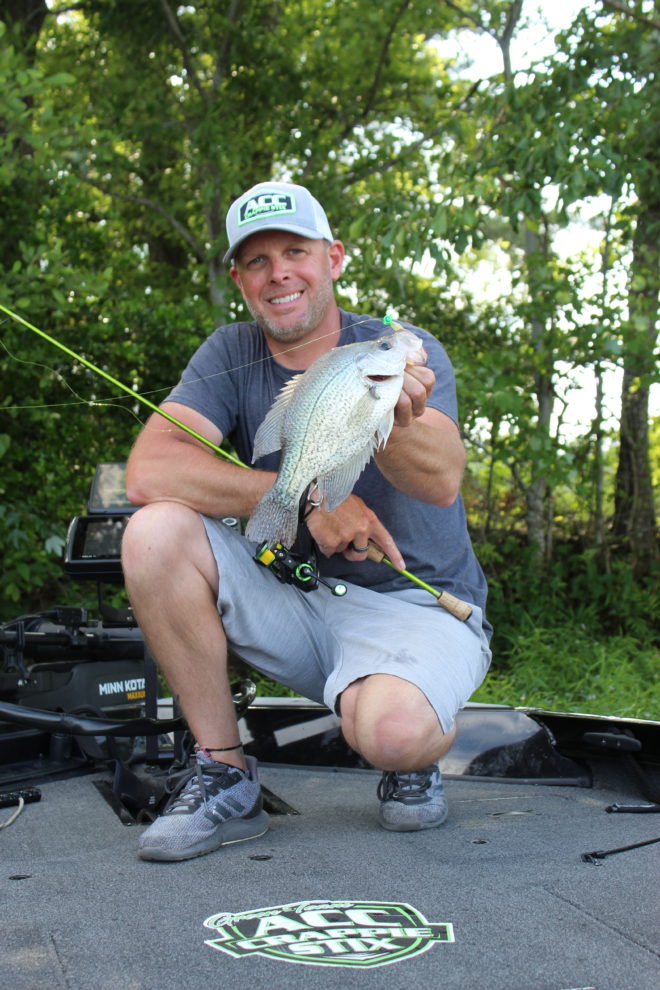 Coosa River Crappie Fishing with Jeff Jowers
June 11, 2021
By Greg McCain For Jeff Jowers, a love affair with the Coosa River dates back many years. The ACC Crappie Stix pro staff member has fished the Coosa religiously since his formative years, pursuing just about all species that swim on the system that travels through east-central Alabama. His love for crappie fishing extends through…read more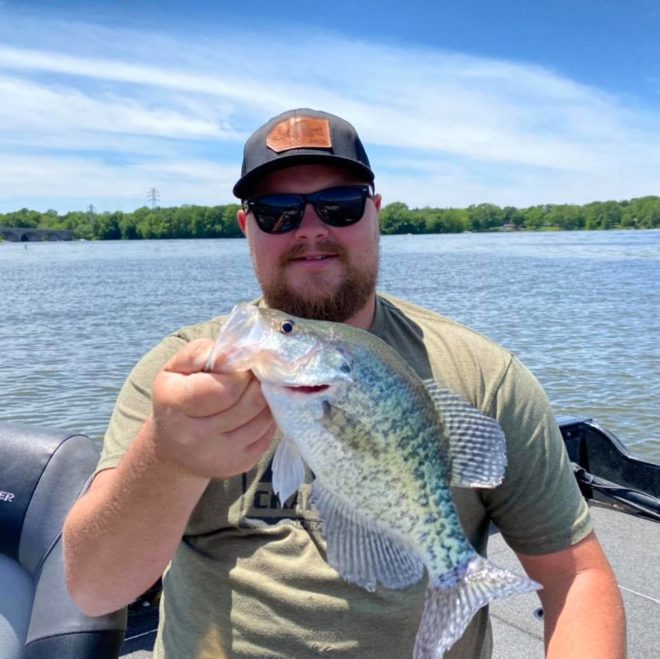 Crappie fishing with a drop shot rig
June 9, 2021
By Greg McCain Even the best crappie anglers have experienced days when the fish just won't bite. The fish are present. They are visible on LiveScope. They are set up to feed but shun normal offerings.. What's the answer to persuade these reluctant crappie to eat? Move on? Try another color? Change from jigs to…read more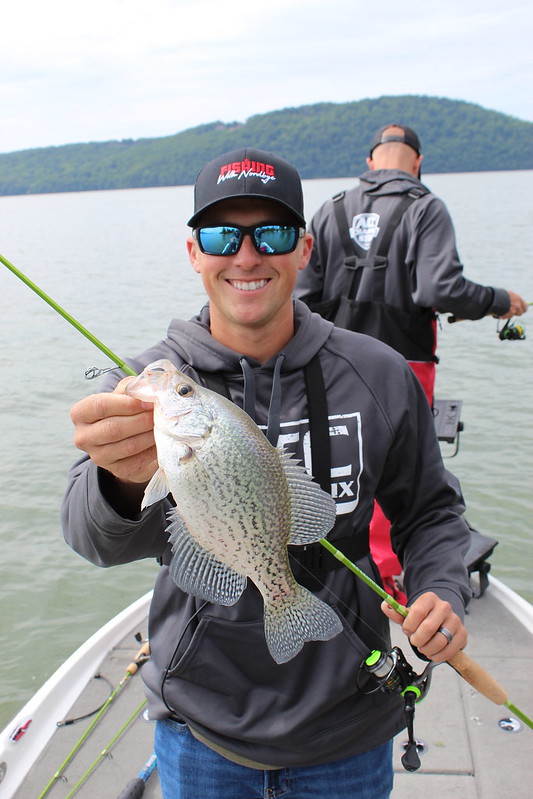 5 Things to Know about Lake Guntersville Crappie Fishing
June 7, 2021
By Greg McCain Lake Guntersville's reputation extends far beyond the 69,000 surface acres that it covers. Traditionally known as a bucket list bass fishing destination, Guntersville has emerged as a regular stop on crappie fishing circuits in recent years because of the tremendous population of slabs that inhabit the lake. While the Big G will…read more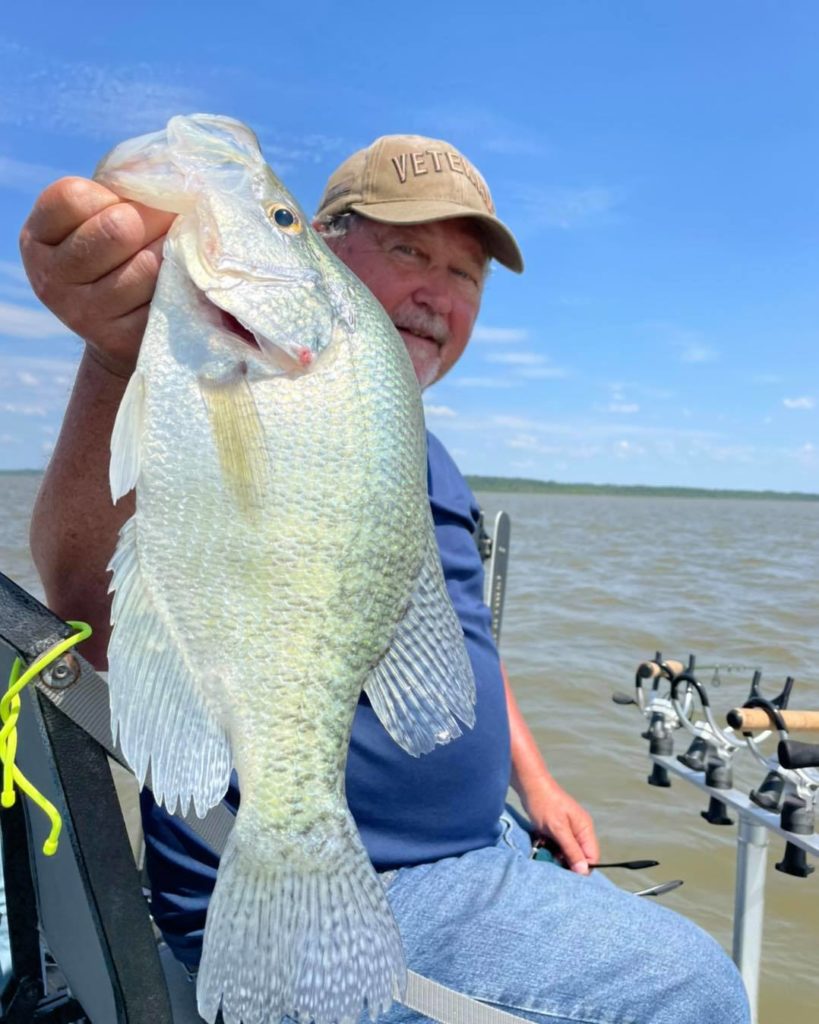 Grenada recovering from post-spawn lull
June 2, 2021
By Greg McCain Grenada Lake, easily everyone's choice as the top crappie destination in the country, is about to explode again after a lull in activity following the spawn. At least that's the estimation of guide Tim Howell, an ACC pro staff member from Oakland, MS, who guides on all of the famed Big 4…read more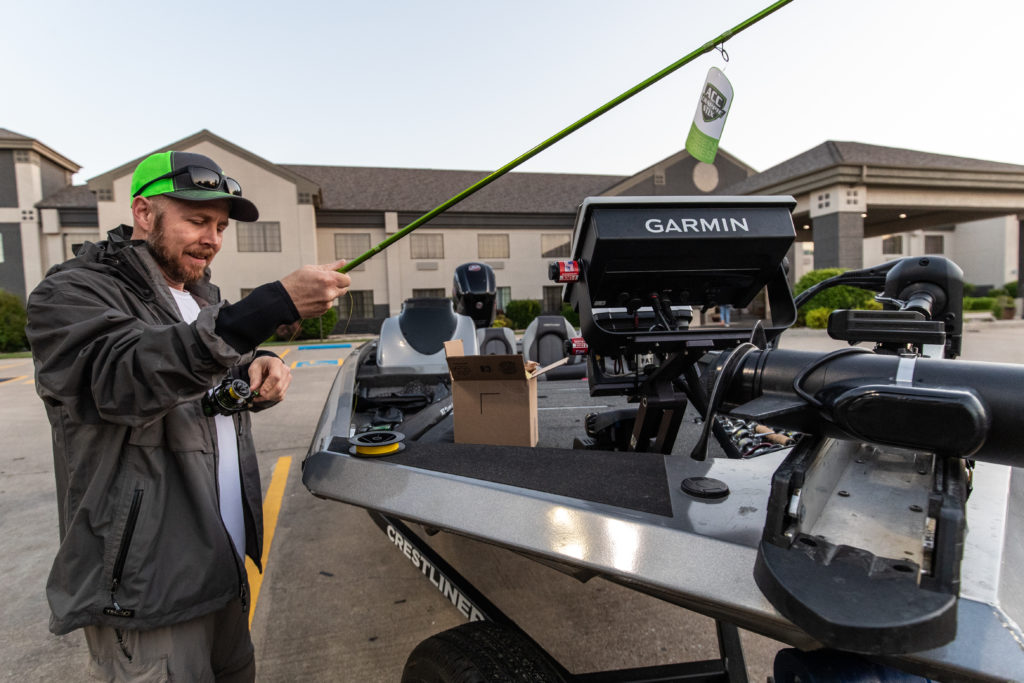 Eliminating line twist
June 1, 2021
By Greg McCain Line twist on spinning reels ranks as a chronic problem for crappie fishermen. Whether they are trolling, pitching, or casting, fishermen deal with the issue regularly. Some have developed a process of spooling line that minimizes the issue while never totally controlling it. Even so, a few extra moments spent working with…read more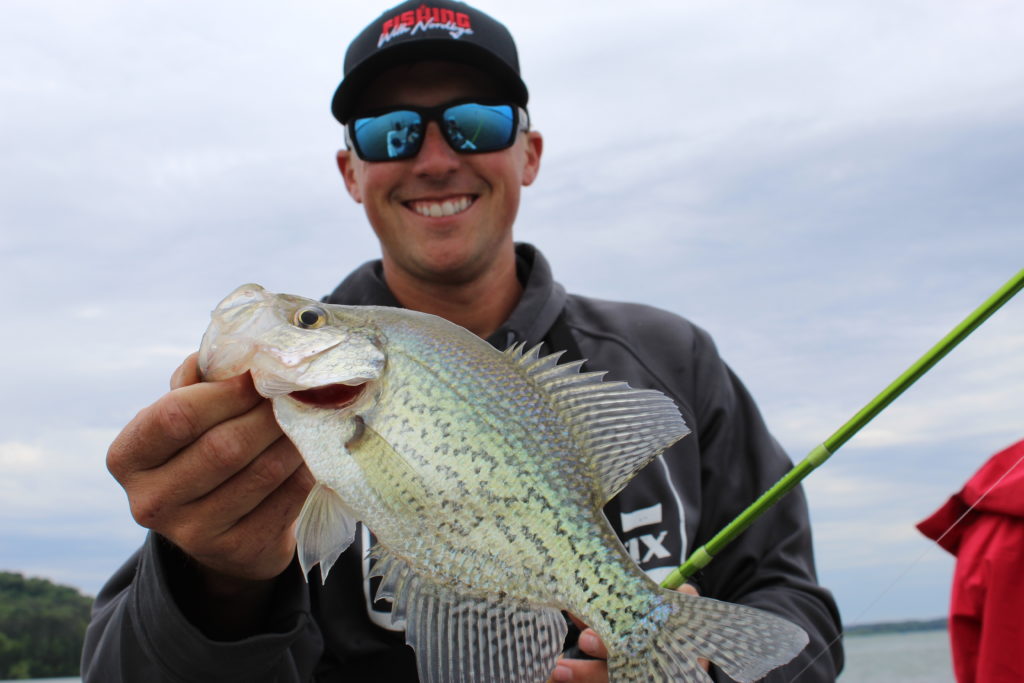 Lake Guntersville with YouTube Star, Fishing for Nordbye
May 12, 2021
By Greg McCain The allure of Lake Guntersville has captivated more than one visitor. The setting – just about any place on the lake – serves as a tourism poster. The people are hospitable to extremes, and the fishing remains on par with just about any destination in the country. So what more could a…read more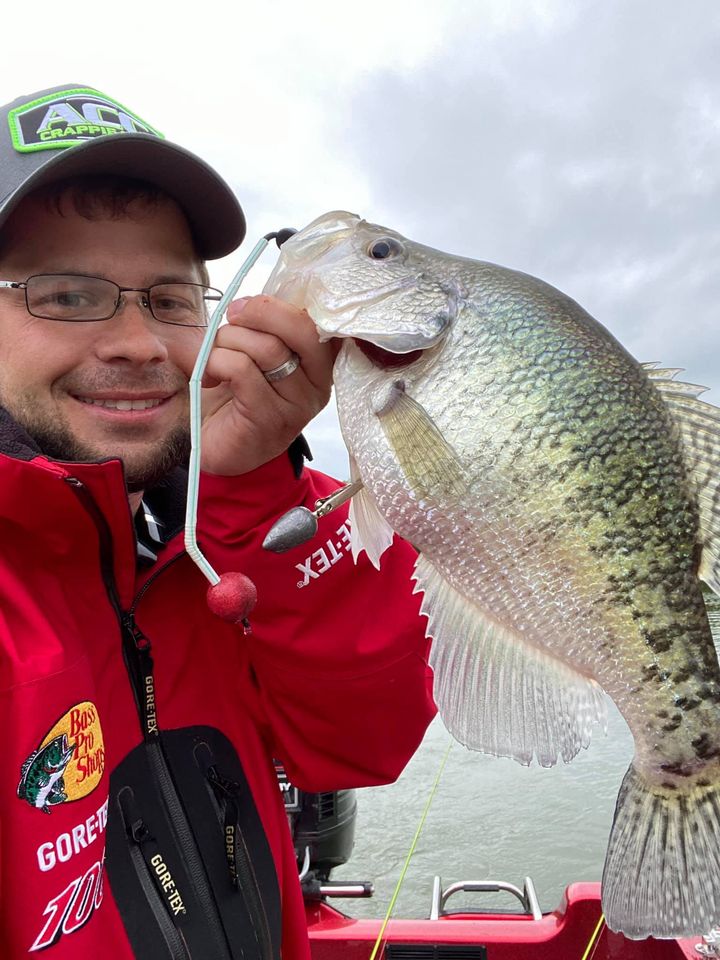 Watts Bar post-spawn crappie with Matt Xenos
May 10, 2021
By Greg McCain For post-spawn crappie on Watts Bar Lake in east Tennessee, guide and YouTuber Matt Xenos relies on a one-two approach that knocks out limits of crappie at this time each year. Matt, an ACC Crappie Stix pro staff member, guides and fishes on the sprawling Tennessee Valley Authority reservoir enough to follow…read more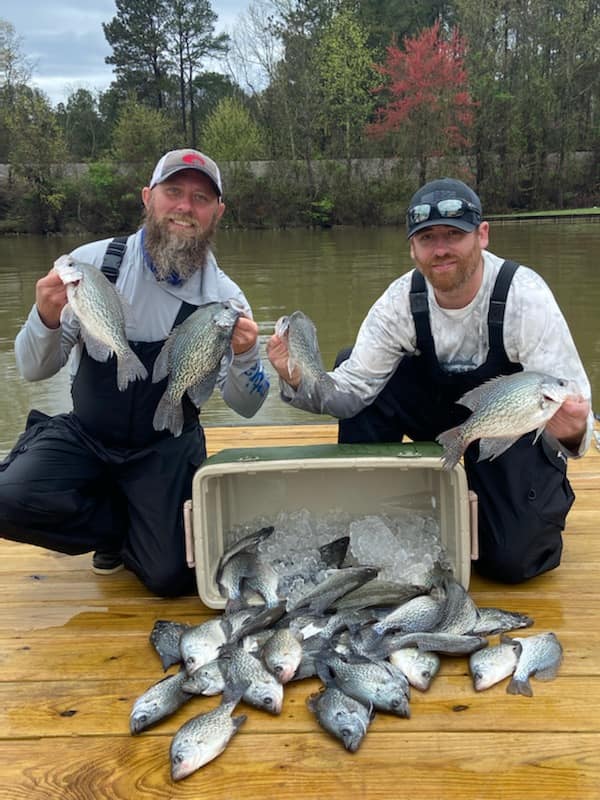 Post-spawn bucket list: Oconee black crappie
May 7, 2021
By Greg McCain Outside the region, Lake Oconee, an east-central Georgia crappie fishery, gets far less attention compared to some nationally known venues. Locals, however, know the lake as a place with volumes of fish eager to eat in the post-spawn and some unique qualities that make Oconee a definite bucket list destination for serious…read more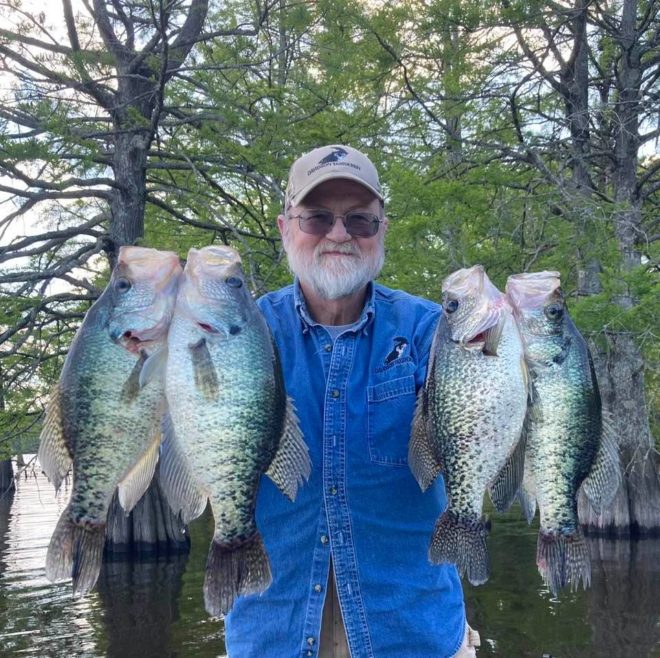 Post-Spawn on Toledo Bend
May 5, 2021
By Greg McCain Toledo Bend covers 165,000 acres on the Texas-Louisiana border. It's best known as a bass-fishing destination and certainly deserves that reputation. Yet plenty of locals know the potential of Toledo Bend as a crappie-fishing paradise. When the crappie begin to move away from the spawning areas, Keith Acker knows exactly where to…read more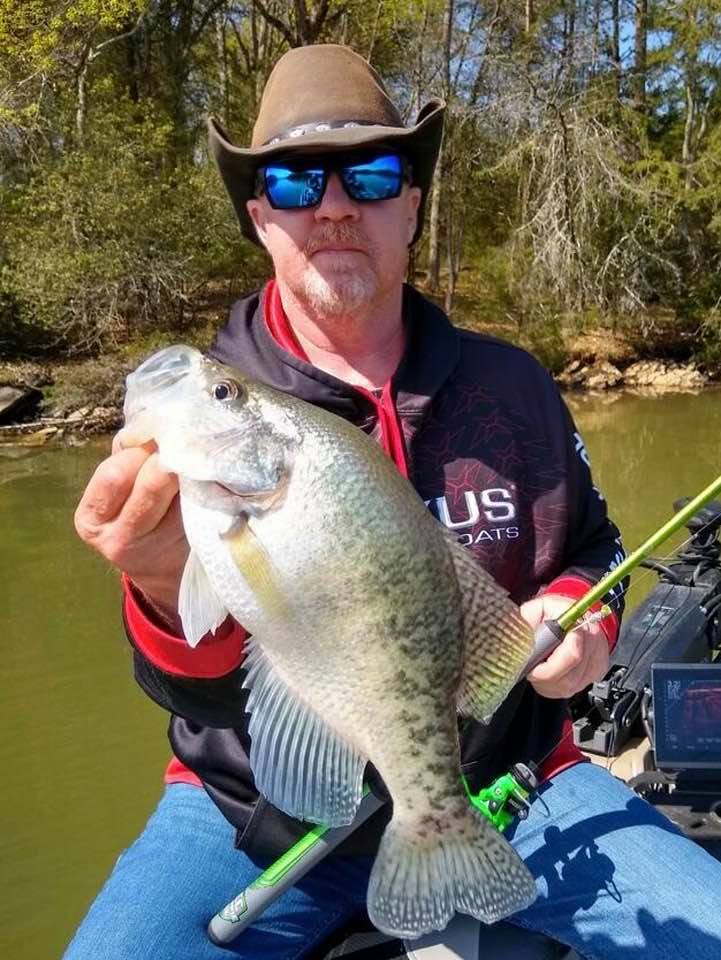 New fisheries demand advance prep, time on the water
May 4, 2021
By Greg McCain Breaking down a new fishery is something common to crappie fishing. While some fishermen stick with the comfort of home waters, others like the challenge of new and different venues. Competition also takes crappie anglers away from home sweet home and forces them to adjust to unfamiliar settings. So what is the…read more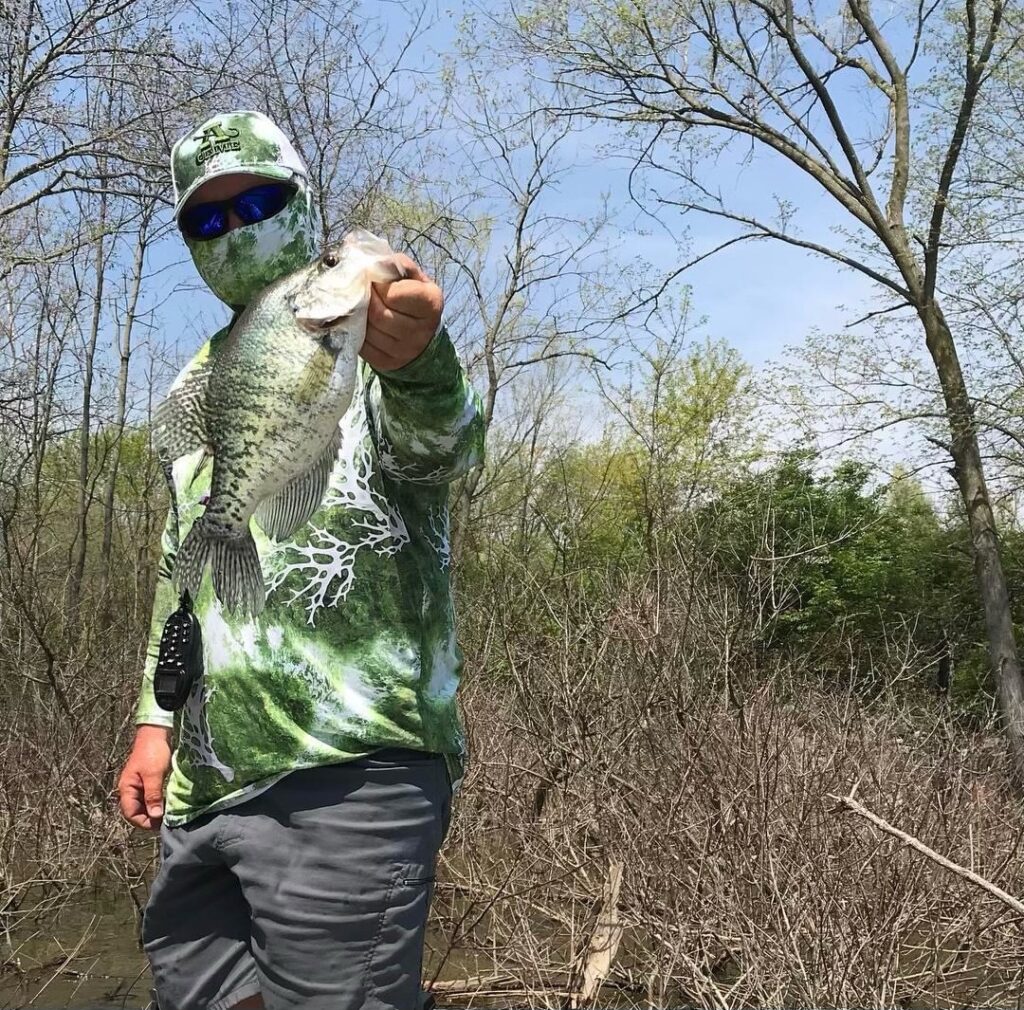 Rend Lake Buckbrush: Love it or hate it
April 21, 2021
By Greg McCain Fred Mooney acknowledges a love-hate relationship with the buckbrush on Rend Lake. The gnarly plant is a crappie haven in the spring, providing the best of habitat for spawning purposes. Few lakes have as much buckbrush as Rend, the 18,900-acre fishery in southern Illinois. "It's basically what made Rend Lake famous," said…read more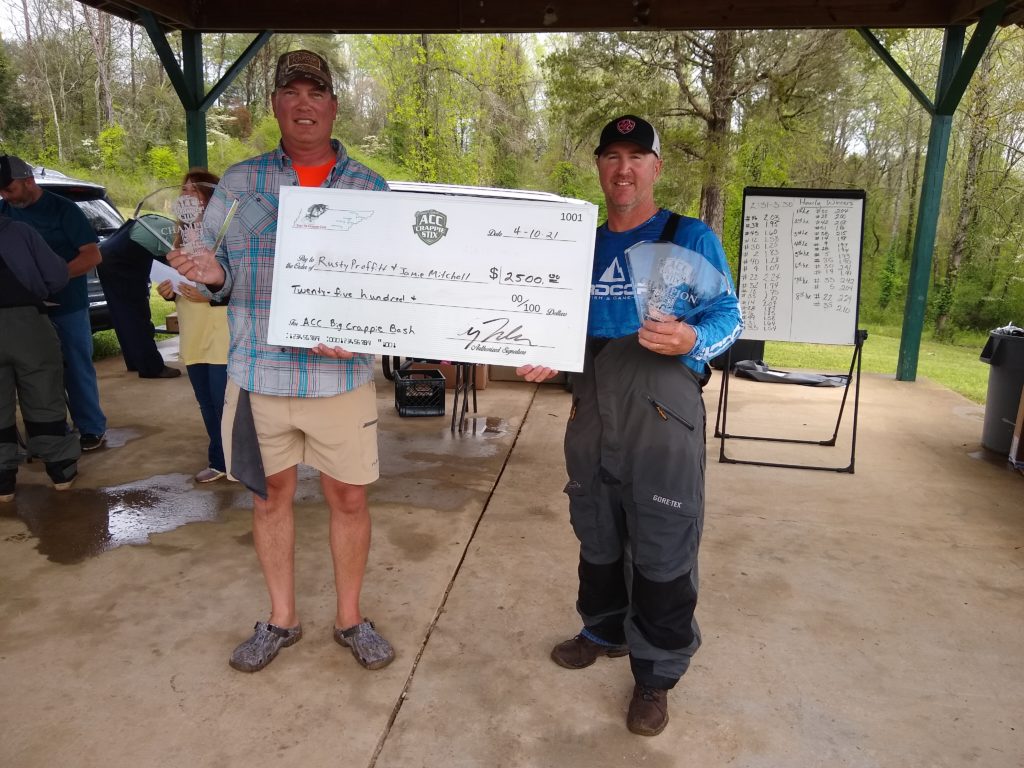 Big Crappie Bash An Overwhelming Success
April 13, 2021
By Greg McCain Rusty Proffitt and Jamie Mitchell live in prime crappie country in east Tennessee. They normally fish lakes like Douglas or Cherokee near their home in Morristown. Yet when they heard of the ACC Crappie Stix Big Crappie Bash presented by Crappie Cove, they knew a trip to Watts Bar Lake was in…read more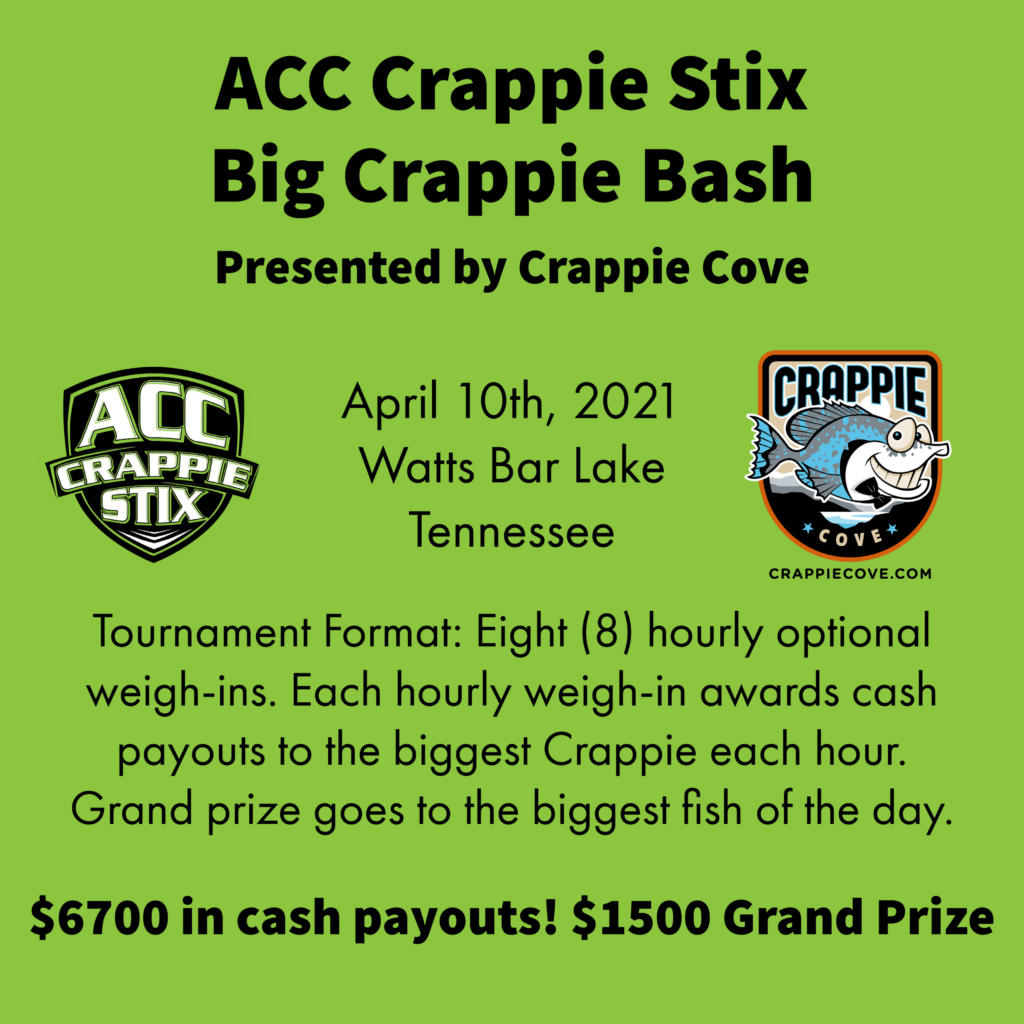 ACC, Crappie Cove team to stage unique tournament
April 2, 2021
By Greg McCain Tournaments abound in the current crappie culture. Hardly a week goes by without a major event held somewhere across the country, mainly in the Southeast, with the standard format pitting teams with the goal of catching the greatest weight from a 7-fish limit of crappie. The current explosive growth of crappie fishing…read more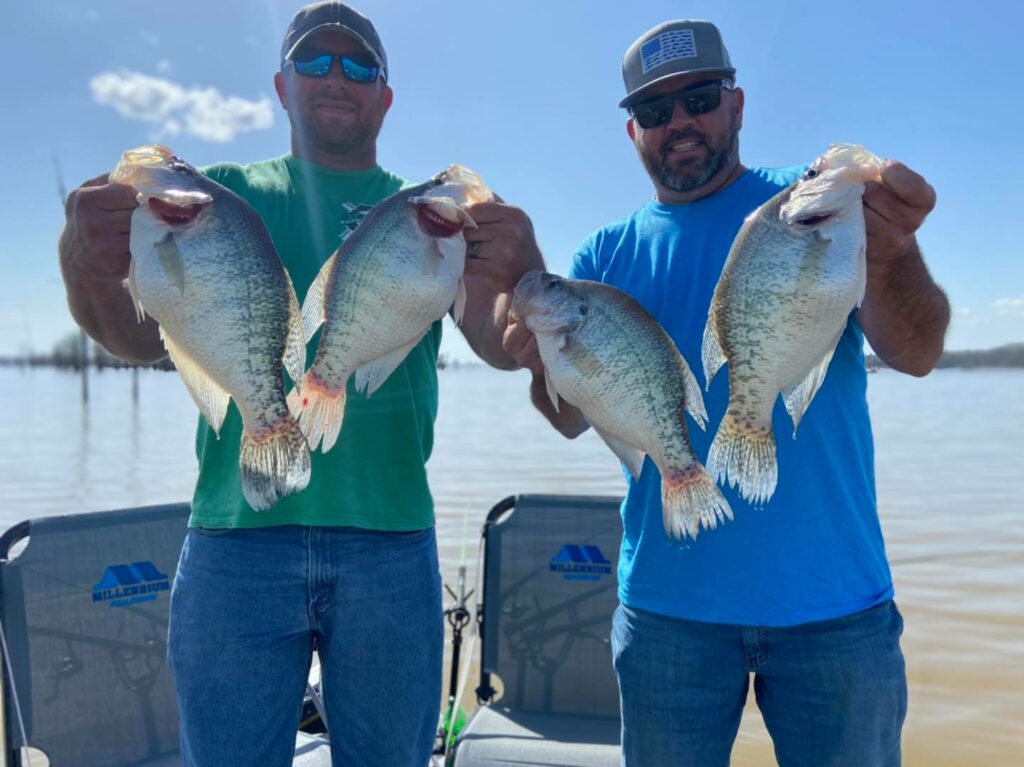 Where to find trophy crappie?
April 1, 2021
By Greg McCain Size is relative in crappie fishing. One man's trophy is another man's cull. So just what constitutes a trophy? Where do you find them? How do you catch them? I asked those questions and more of several members of the ACC Crappie Stix pro staff. Some of their responses were fairly predictable…read more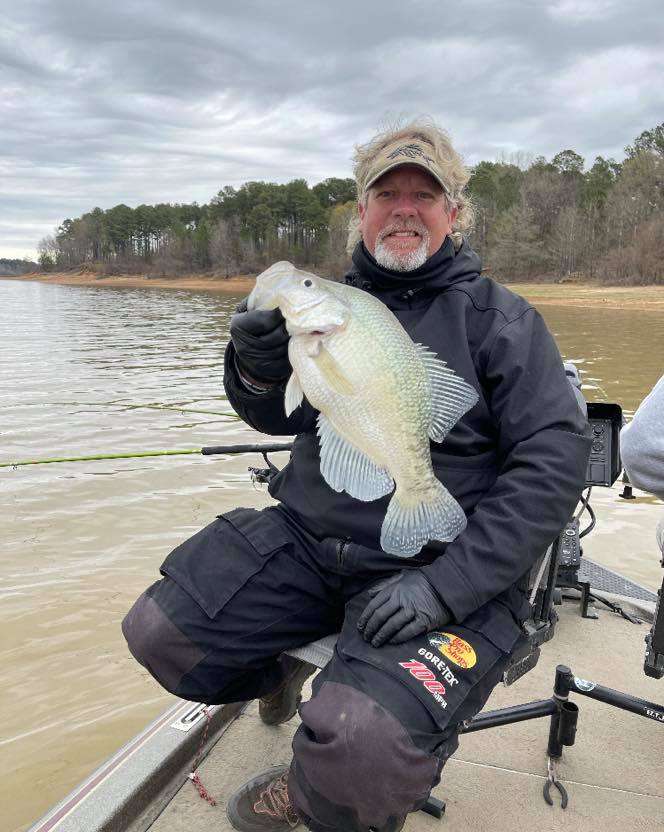 Spring Crappie Tackle Set-Ups
March 25, 2021
By Greg McCain Mention crappie fishing tackle, and stock images of wispy rods, tiny reels, and gossamer line emerge from the past. In a more modern sense, crappie fishing tackle – specifically rods, reels, and line – has evolved far beyond the ultra-light gear of yesterday and comes in a variety of lengths, strengths, and…read more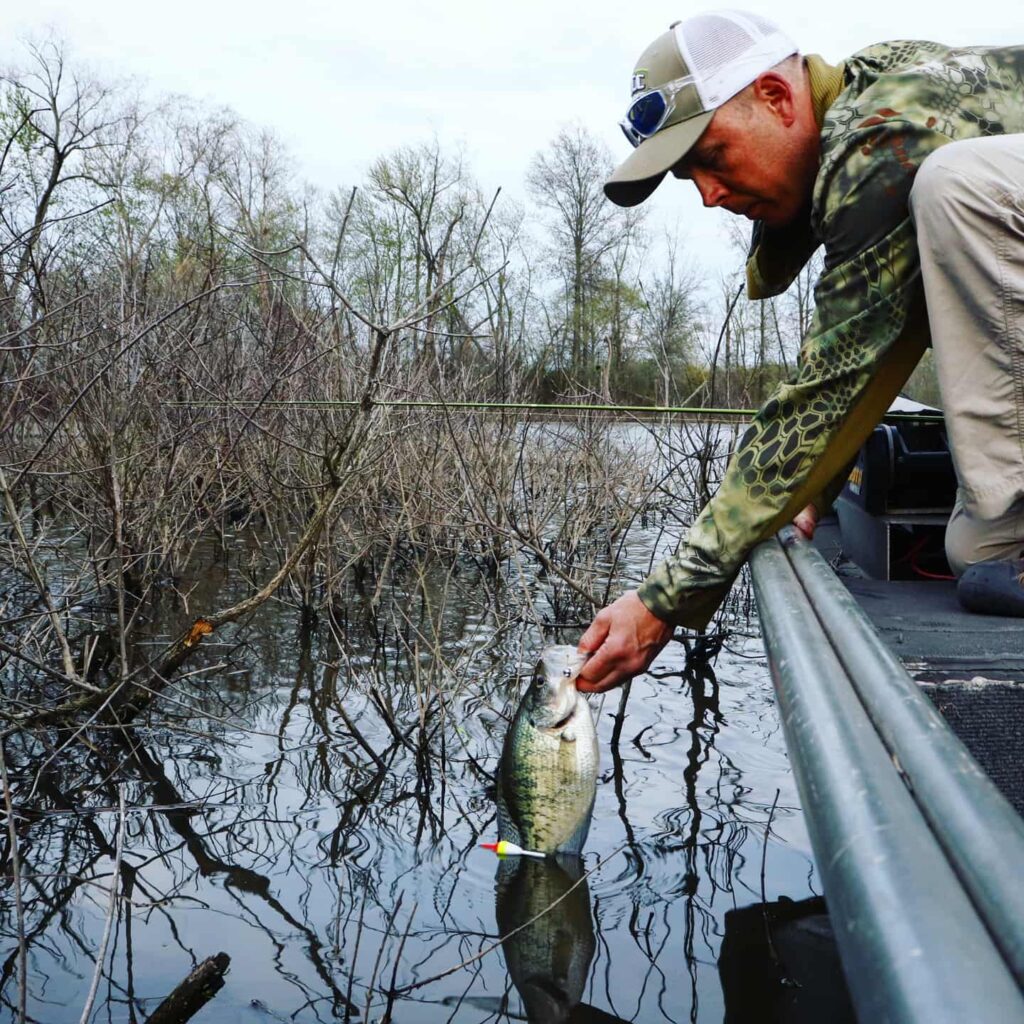 Cork-and-minnow crappie fishing
March 19, 2021
By Greg McCain In the advanced high-tech world of modern crappie fishing, one very basic technique remains largely unchanged and among the most effective for spring fishing. The technique does not require modern electronics or a boat or even a rod-n-reel. We're talking cork-and-minnow fishing or some slight variation thereof. A hook, a small split…read more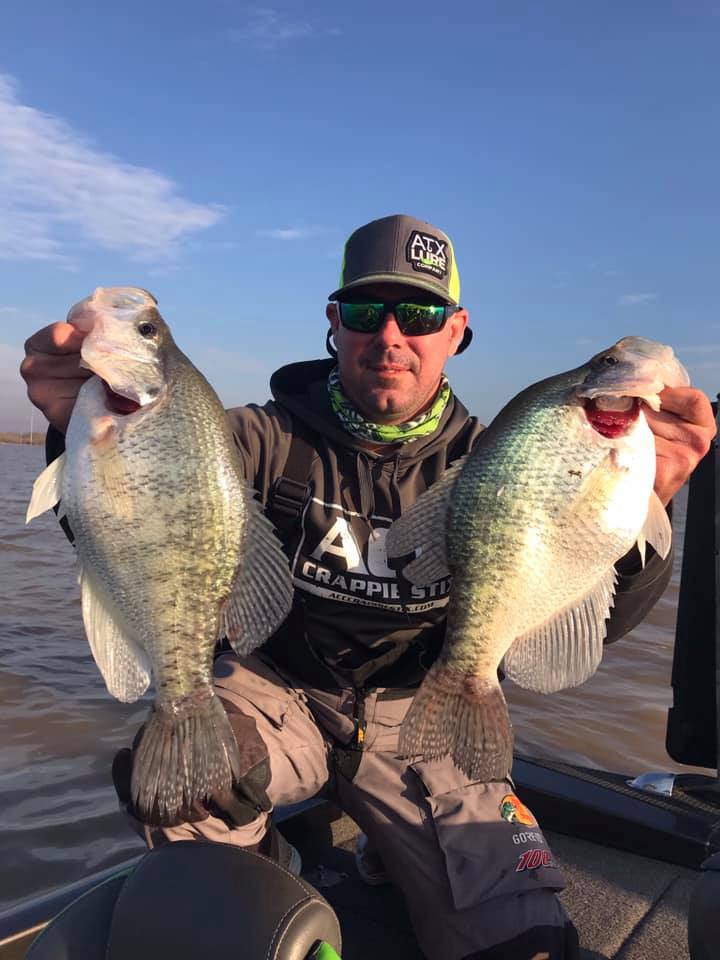 What It Takes To Become a Successful Pro Crappie Angler
March 16, 2021
By Greg McCain Here at ACC Crappie Stix, we're intrigued by the mindset of the consistently successful crappie tournament fishermen. In fact, we've discussed the concept on more than one occasion as we planned stories for this blog. What are the things, the qualities, and the attributes that distinguish the ultra-successful tournament competitor from the…read more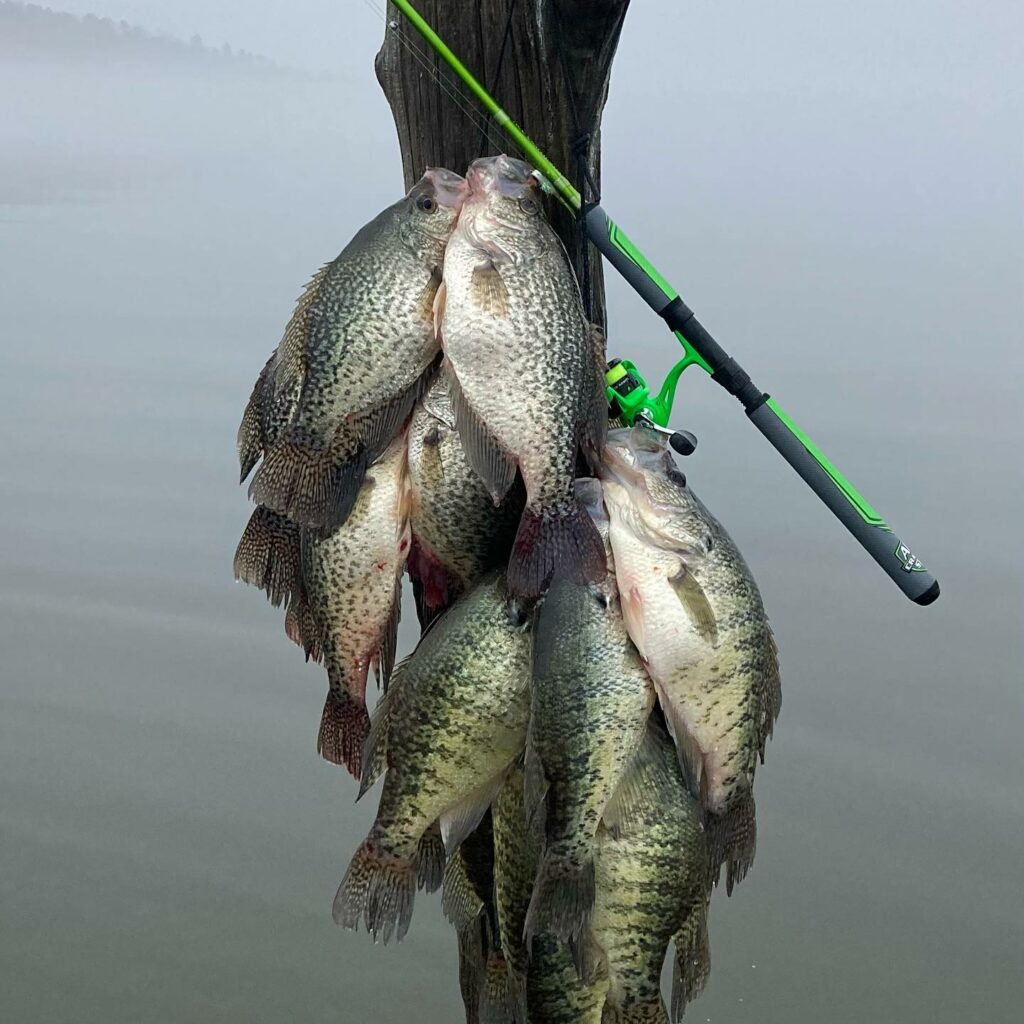 Crappie Pre-Spawn: 5 Things to Know
March 2, 2021
By Greg McCain In many parts of the country, that phase of early-season crappie fishing known as the pre-spawn is in full swing. The fish have endured — in most cases thrived — through harsh winter conditions and are starting to heed the instinctive urges of procreation, heading toward the spawning grounds. Of course, our…read more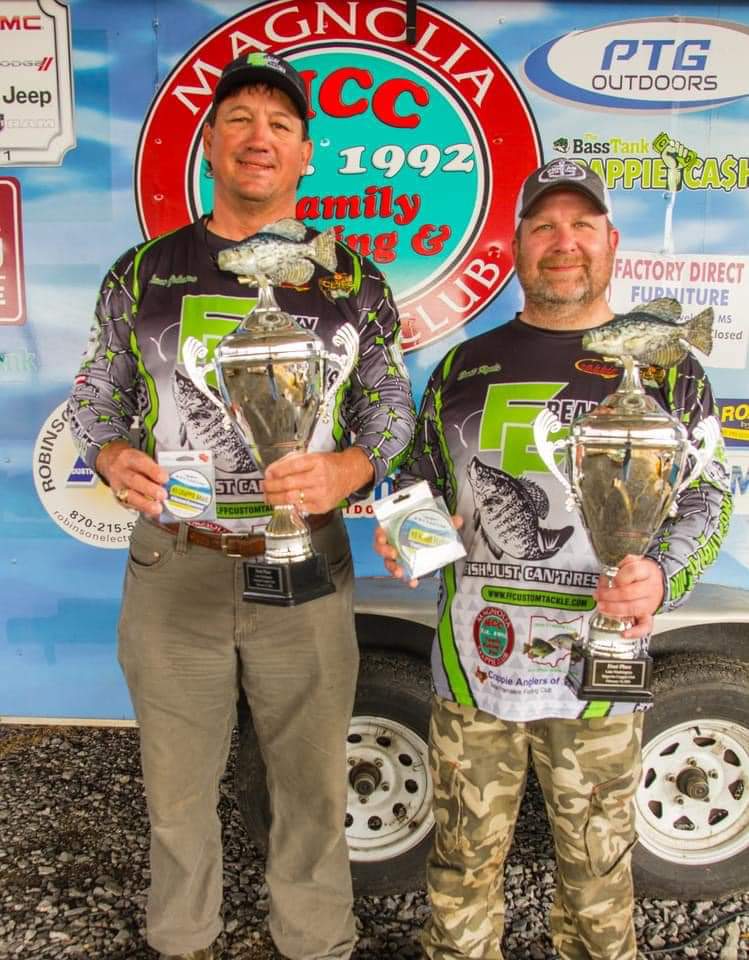 Johnson experiences thrill of narrow win in Magnolia event
March 1, 2021
By Greg McCain Most competitive fishermen have endured the deflated feeling of losing a tournament by a fraction of an ounce. ACC pro staff member Shane Johnson got to experience the opposite feeling Saturday (Feb. 27). Fishing in the Magnolia Crappie Club tournament on Lake Washington in the Mississippi Delta, Shane and team partner Scott…read more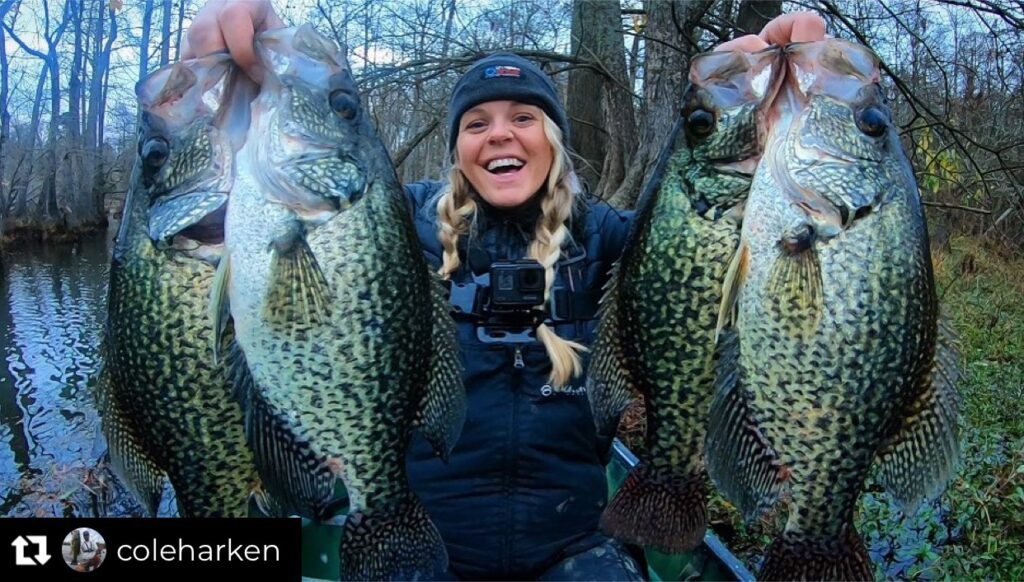 Should New Technologies Prompt Changes In Crappie Conservation?
February 25, 2021
By Greg McCain Conservation issues involving crappie populations have been a hot-button topic through the first two months this year. In fact, the debate has raged among fishermen in some states, most notably in Texas, while others are only slowly entering the fray. Regardless of location, the suggestion of imposing more stringent size and creel…read more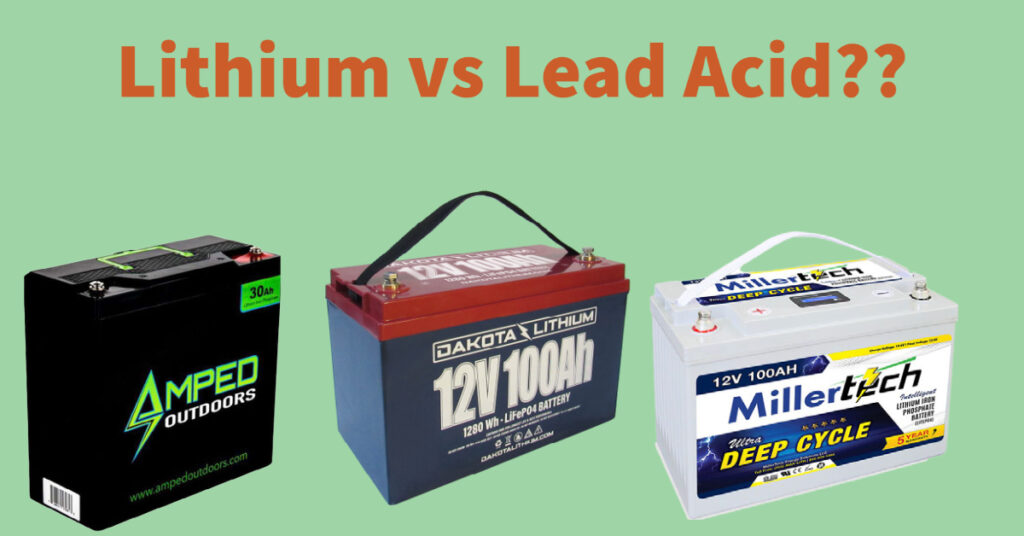 The Lithium vs Lead Battery Debate
February 23, 2021
By Greg McCain As technology advances, powering motors and electronic units at optimum efficiency remains a need for all fishermen. Whether cranking, trolling, or LiveScoping, batteries are an important but often overlooked element in the overall success of any fishing trip. We've all experienced the click of a near-dead or improperly connected cranking battery.  We…read more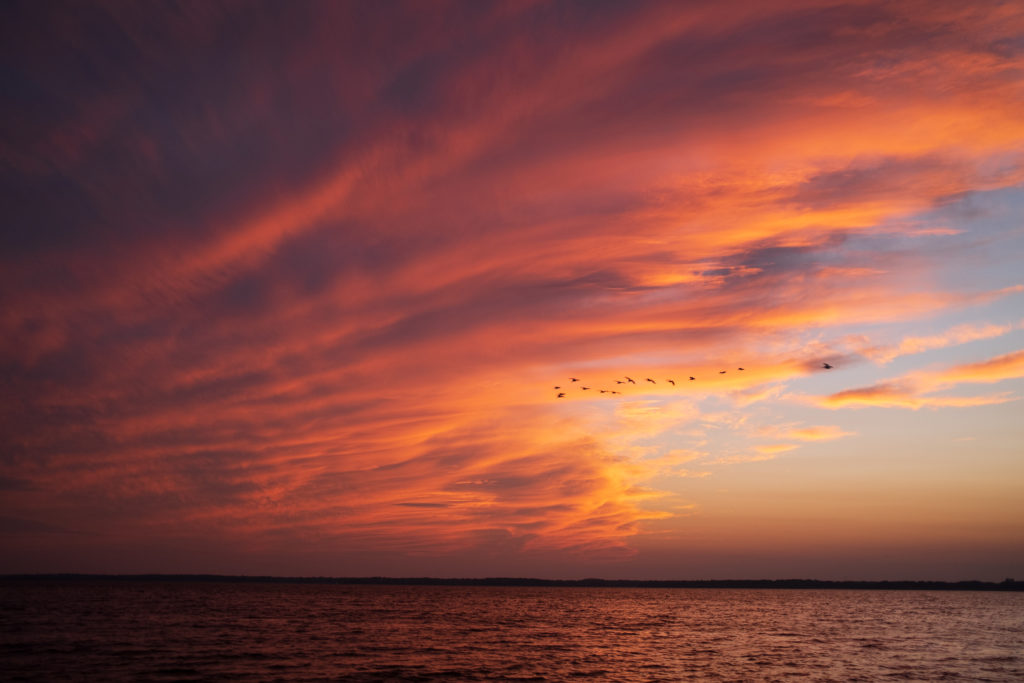 Pandemic kindles renewed interest in the outdoors
February 12, 2021
By Greg McCain To risk the understatement of the century, 2020 was a decidedly different year. With a world-wide pandemic as the backdrop, the world changed before our eyes. Families hunkered down in their homes, changing their normal routines while waiting out the COVID virus. Businesses feared the worst, and at least some of them…read more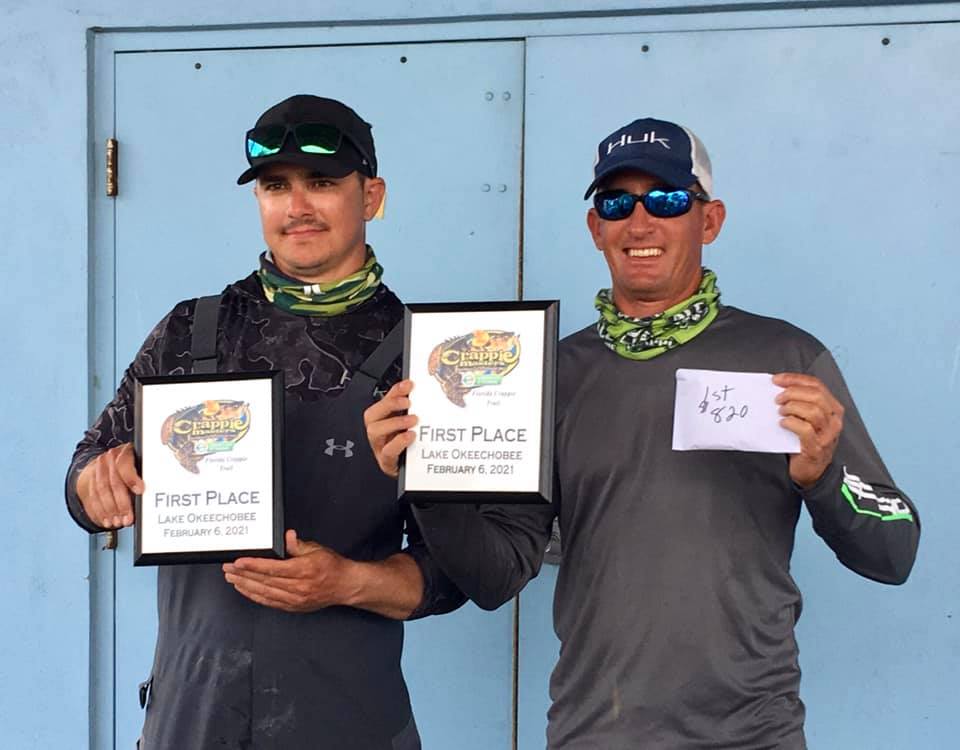 Gibson & King Seal The Deal in Florida Crappie Masters
February 10, 2021
By Greg McCain If a third-place finish in one of Florida's initial 2021 crappie tournaments felt good for ACC Crappie Stix pro staff member Brad Gibson, a first-place finish felt even better. The Okeechobee guide finished the deal in his latest event, winning the Crappie Masters Florida Crappie Trail tournament on Lake Okeechobee last Saturday…read more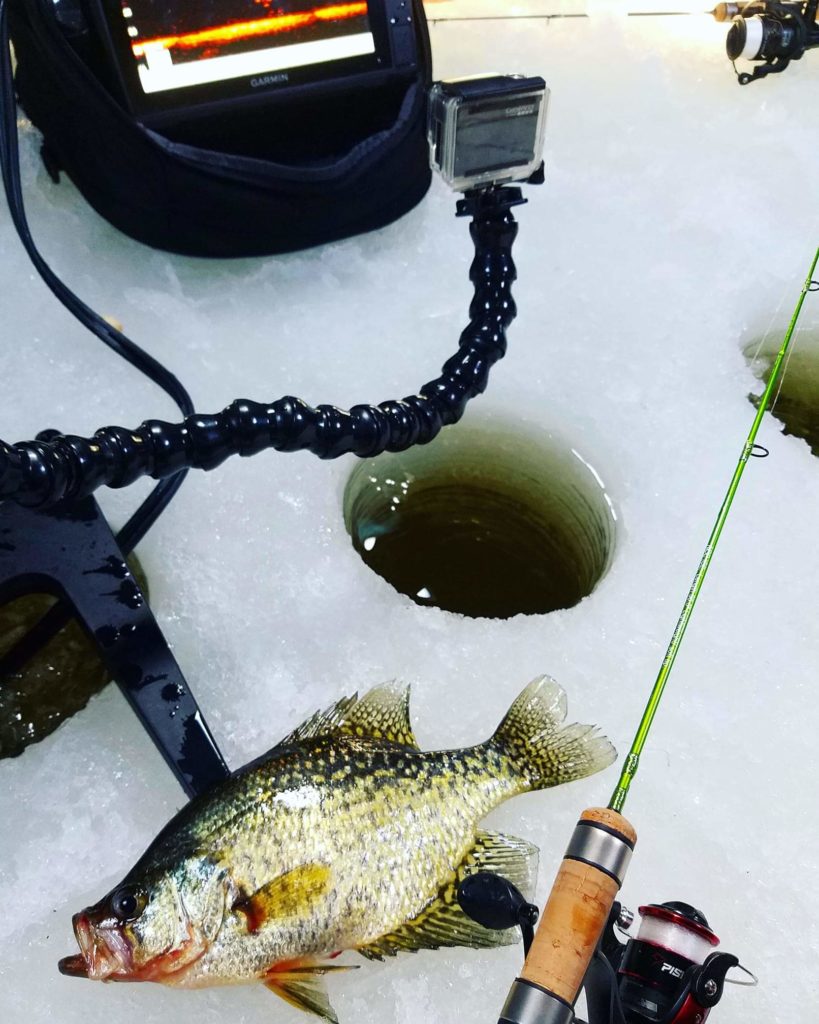 Ice Fishing Tackle Tips To Catch More Crappie
February 9, 2021
By Greg McCain Ice fishing is a time-honored tradition among a certain segment of northern anglers. Fishermen by the thousands take to the ice each year, and the practice continually evolves in terms of equipment, tackle, and techniques. Veterans follow the trends and regularly upgrade their equipment and accessories to better practice their craft, in…read more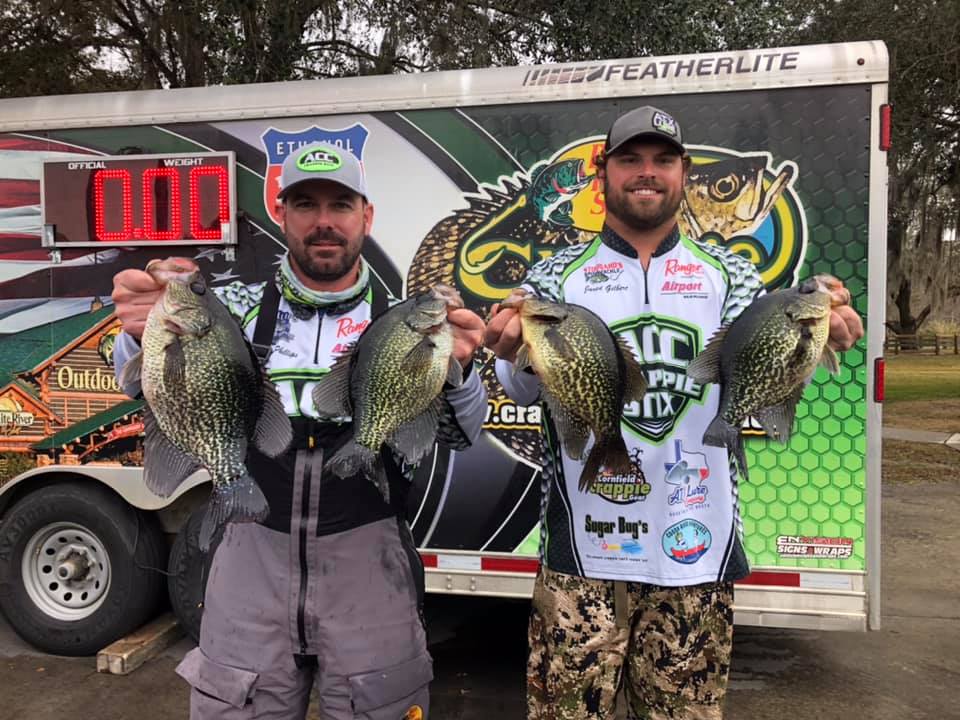 ACC pro staffers post solid Florida finishes
January 30, 2021
By Greg McCain The abundant crappie fisheries of Florida serve as home waters for a few ACC pro staffers and as something of a home-away-from-home for others. That scenario played out last weekend (Jan. 22-23) as pro staff members posted solid finishes in tournaments on two classic Sunshine State crappie venues.  Versatile guide Brad Gibson…read more

Crappie Fishing Fools thrives through digital harmony
January 26, 2021
By Greg McCain As the owner of an aquatics business, Dane Myers well knows the delicate balance necessary to maintain a thriving marine environment. One of his latest business endeavors requires a similar balancing act. Instead of combining the chemicals and other ingredients that produce a flourishing aquarium, Dane finds himself juggling personalities, companies, and…read more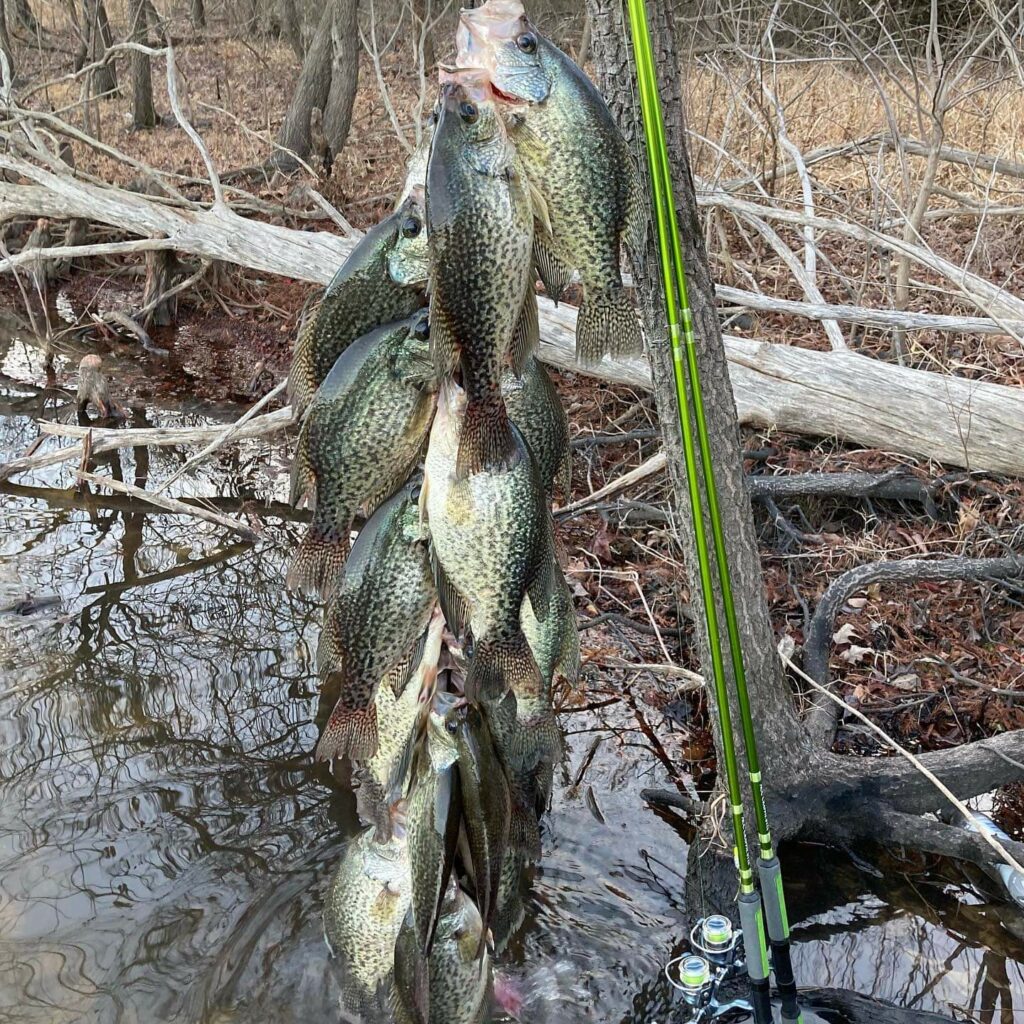 5 more things about LiveScope
January 20, 2021
By Greg McCain 5 more things about LiveScope with Keith Acker Louisiana angler and ACC Crappie Stix pro staff member Keith Acker turned on to the potential of LiveScope technology just over a year ago, and the move prompted some productive changes in his approach to crappie fishing. Keith experienced the initial skepticism when Garmin…read more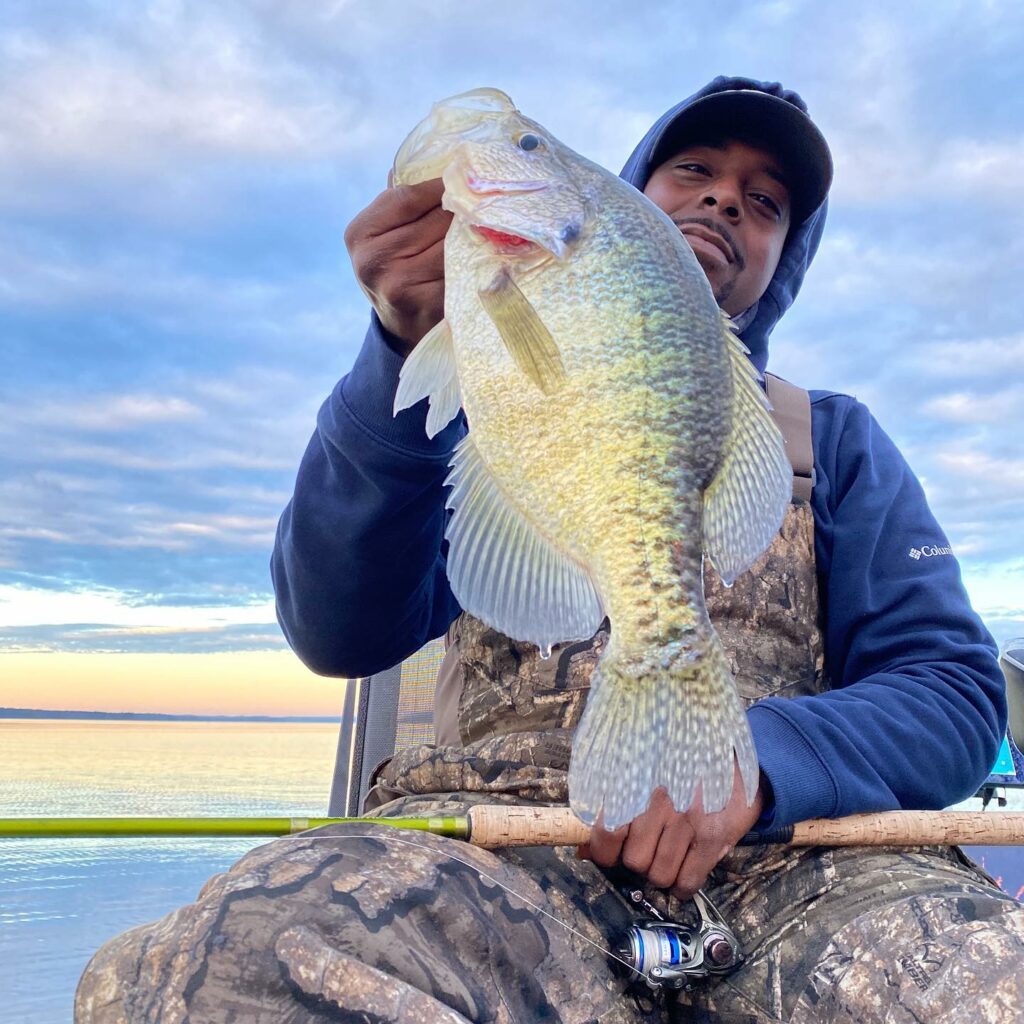 Crappie bite stays hot even in cold weather
January 15, 2021
By Greg McCain Crappie fishing is a seasonal affair for many anglers. They await the annual movement of fish from deep to shallow in the spring, catch a few limits, put some fillets in the freezer, and then retire their crappie tackle until the next year. What these fishermen ignore is the idea that the…read more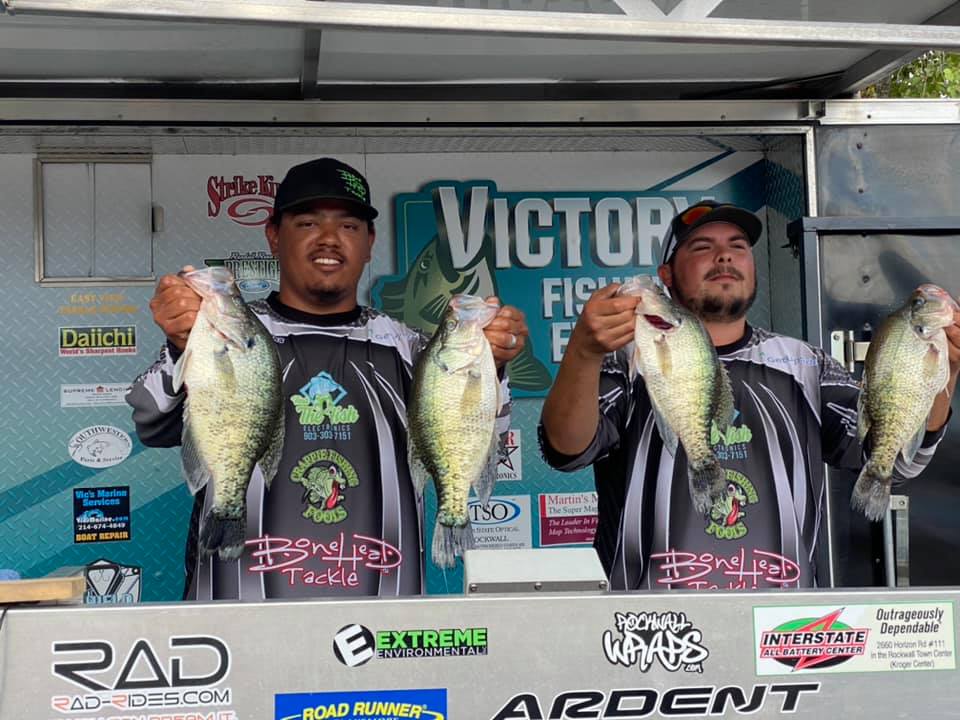 5 top patterns at ACC Owners Tournament
November 26, 2020
By Greg McCain The play-the-wind pattern dominated the first ACC Crappie Stix Owners Tournament on Lake Fork. A cold front swept through east Texas and brought sustained winds of about 20 mph with gusts up to about 30. While the cold that accompanied the front didn't set in until after the tournament, the wind played…read more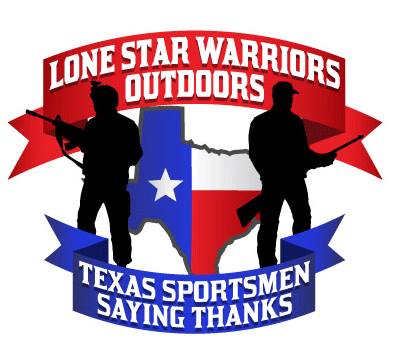 Lone Star Warriors Outdoors
November 23, 2020
By Greg McCain Almost all combat veterans experience PTSD to some degree. The stress of combat exerts its influence over some soldiers for weeks and months. For others, PT (post traumatic stress disorder) is a daily plague that hangs over their lives for years. It surfaces in various ways, and  unfortunately leads to suicidal tendencies…read more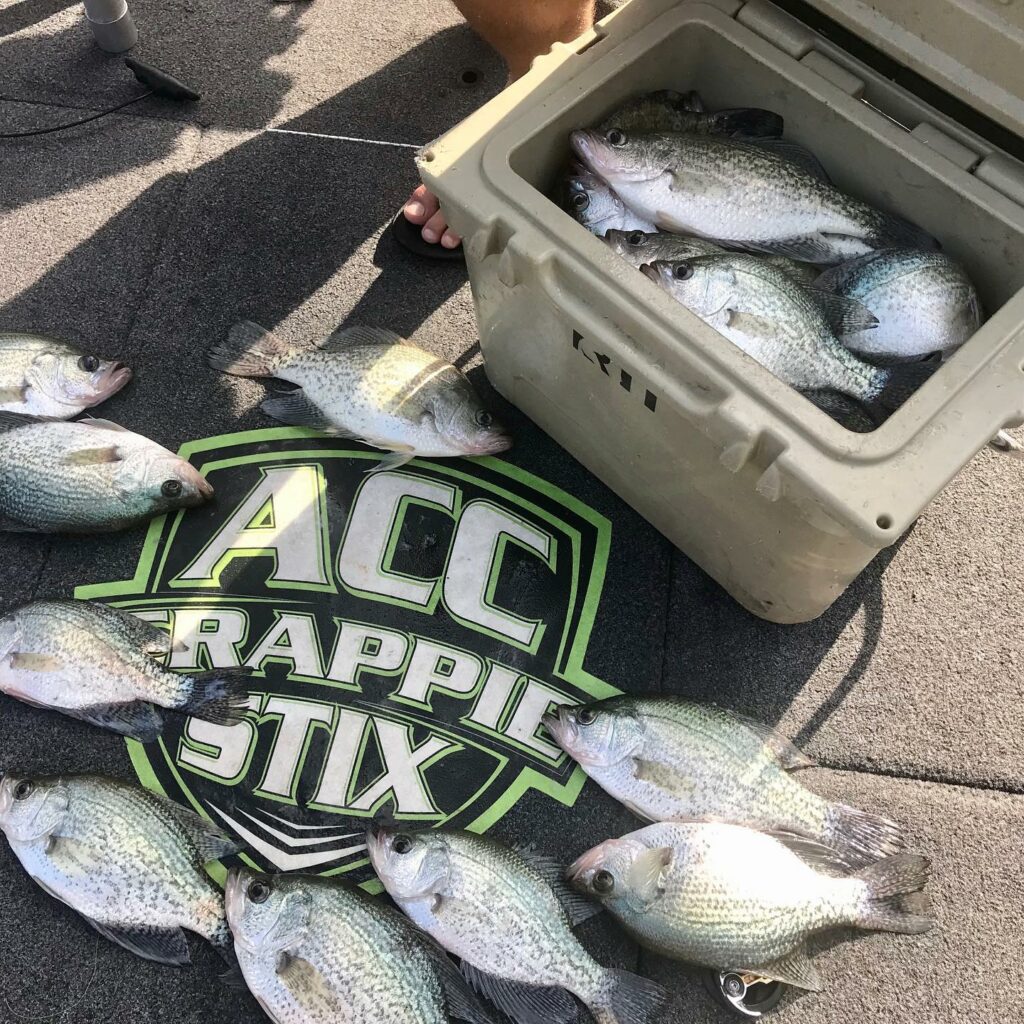 5 reasons to own an ACC Crappie Stix
November 18, 2020
Since entering the market roughly six years ago, ACC Crappie Stix have become an industry standard with their innovation, quality, and customer service. Some people simply call them the "green rods"; others see them as a tool durable and dependable enough to use on a daily basis. We surveyed owner Andy Lehman and president of…read more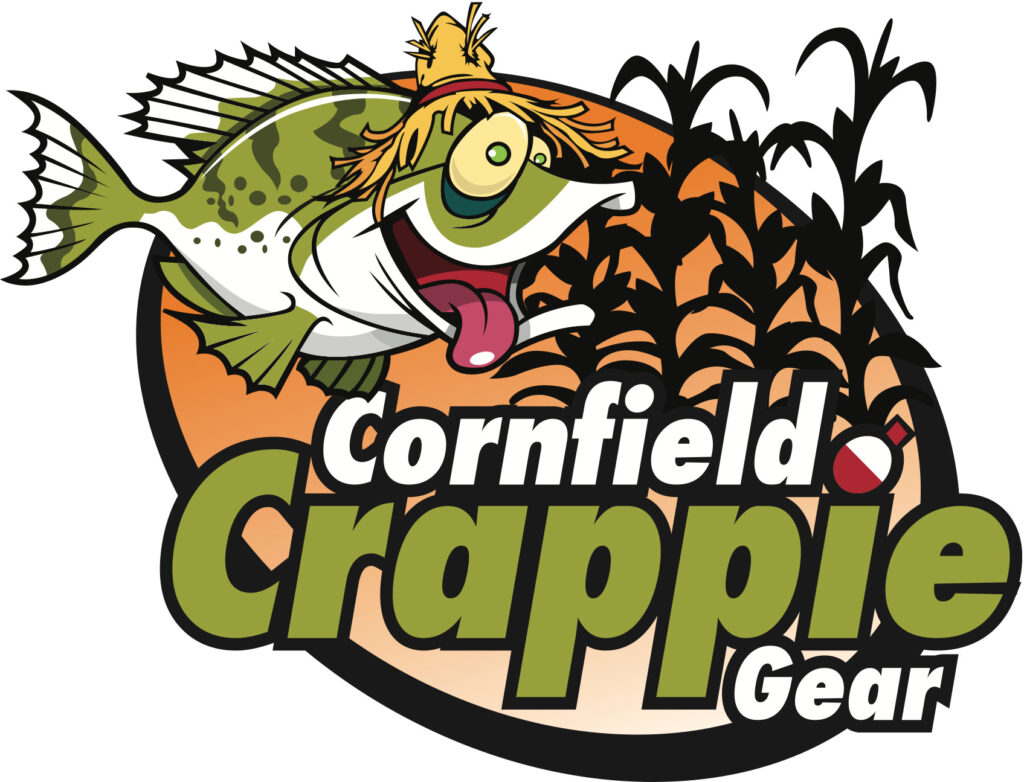 Innovative designs, quality products fuel Cornfield Crappie's explosion
November 12, 2020
By Greg McCain The connection between a struggling machine shop and the crappie community seems tenuous at best. Owner Mark Ridl started Production Tooling and Automation in Illinois in 1997, doing tool work and fabricating components for vehicles. When cuts and lost contracts in the automotive industry impacted the company about six years ago, Ridl…read more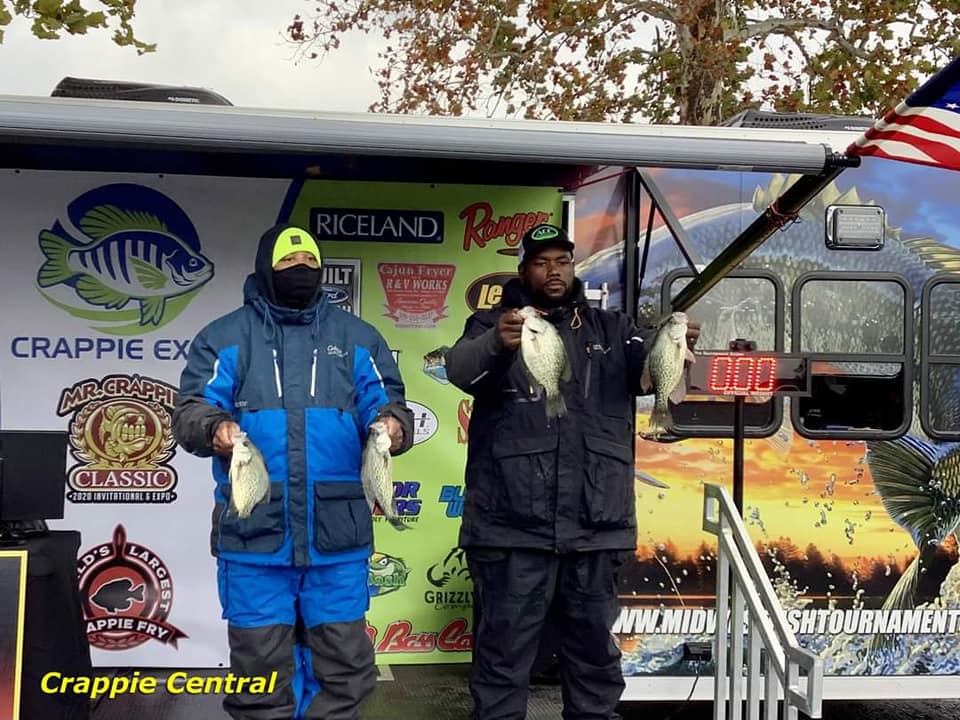 Branson reveals true nature of ACC Staffers
November 6, 2020
By Greg McCain The Wally Marshall Mr. Crappie Classic and Crappie Expo, held in late October in Branson, MO, brought together the best and the brightest in the crappie world. Both competitors and products were on display. While the weather dictated horrible practice and tournament conditions on Table Rock Lake, the Expo was a showcase…read more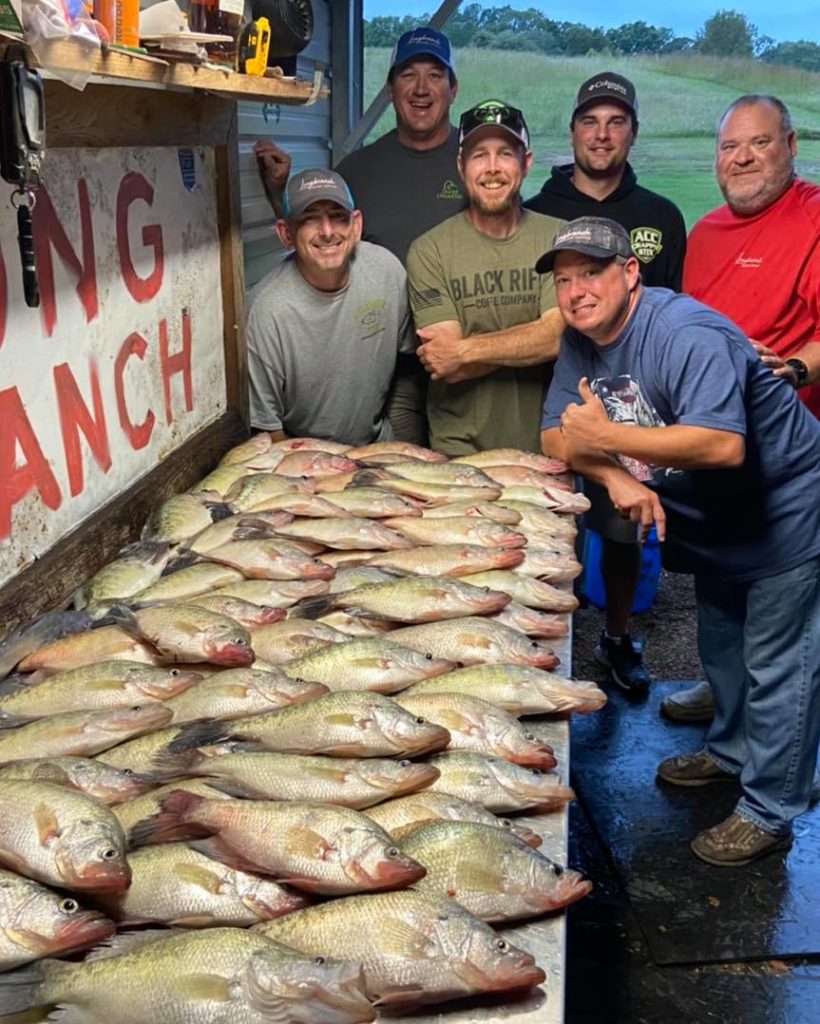 Visiting Mississippi's Big 4: Longbranch has them covered
November 3, 2020
By Greg McCain Some fishermen are blessed with a quality crappie lake near their home. Make that quadrupled blessed for Longbranch Guide Service. The Longbranch guides – ACC pro staff members Tim Howell, Brian Fletcher, and Kevin Stockbridge – take advantage of their location in the middle of Mississippi's Big 4 on the I-55 corridor…read more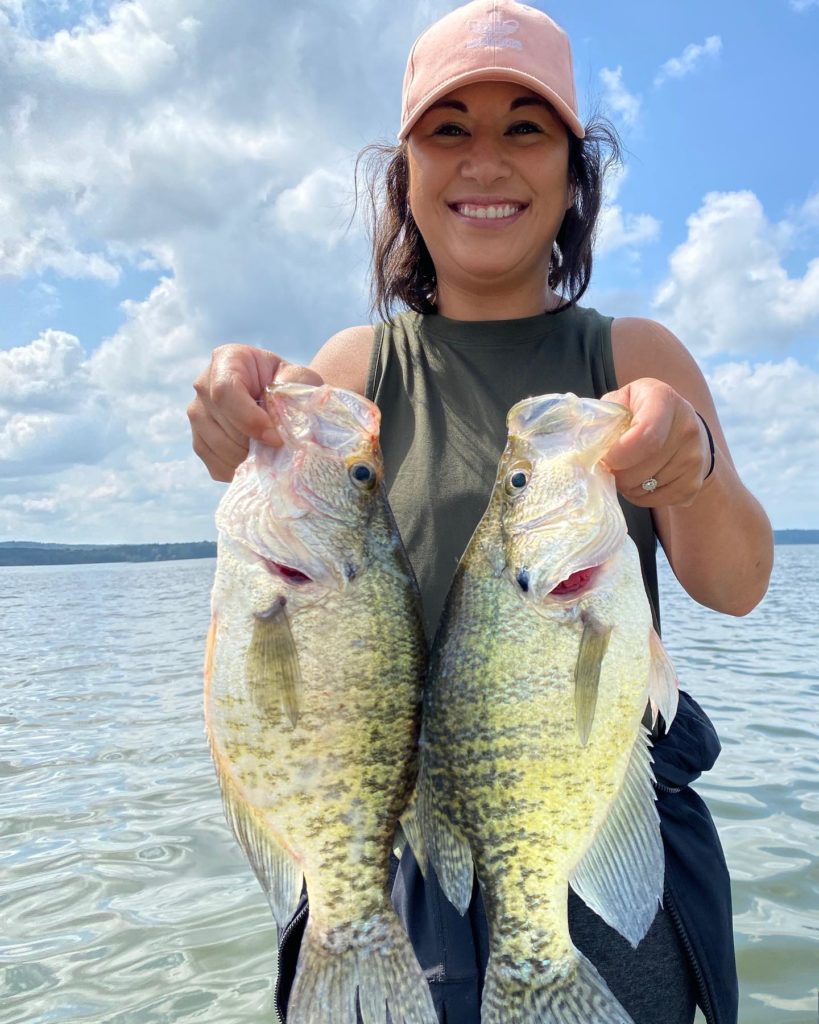 5 Things Guides Are Asked
October 27, 2020
We recently polled the ACC pro staff about the following idea: What are the Top 5 questions guides get asked? The guides among the ranks, along with others who are technically not guides but still a member of the pro staff, provided some fairly predictable answers, and a few unusual ones. Various guides provided the…read more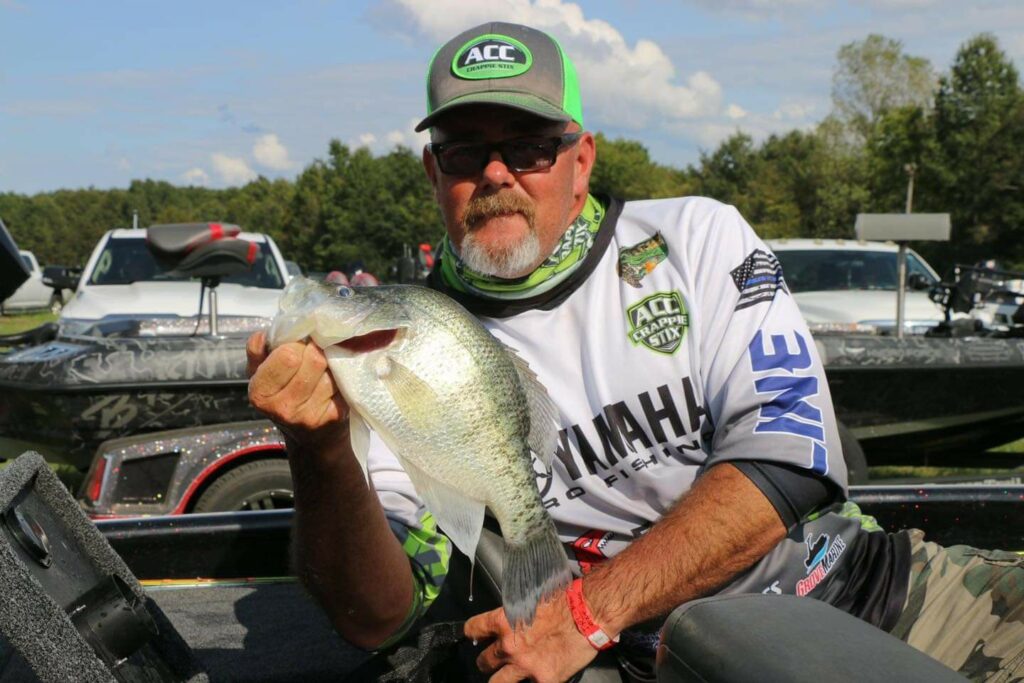 The Crappie Cowboy
October 14, 2020
In an age of specialization, multi-sport athletes have become almost obsolete. Craig Nichols is a throwback to a time when athletes not only competed but also thrived in multiple sporting endeavors. Craig doesn't perform in one of the mainstream sports. He's not a Bo Jackson or a Deon Sanders or a Jim Thorpe from an…read more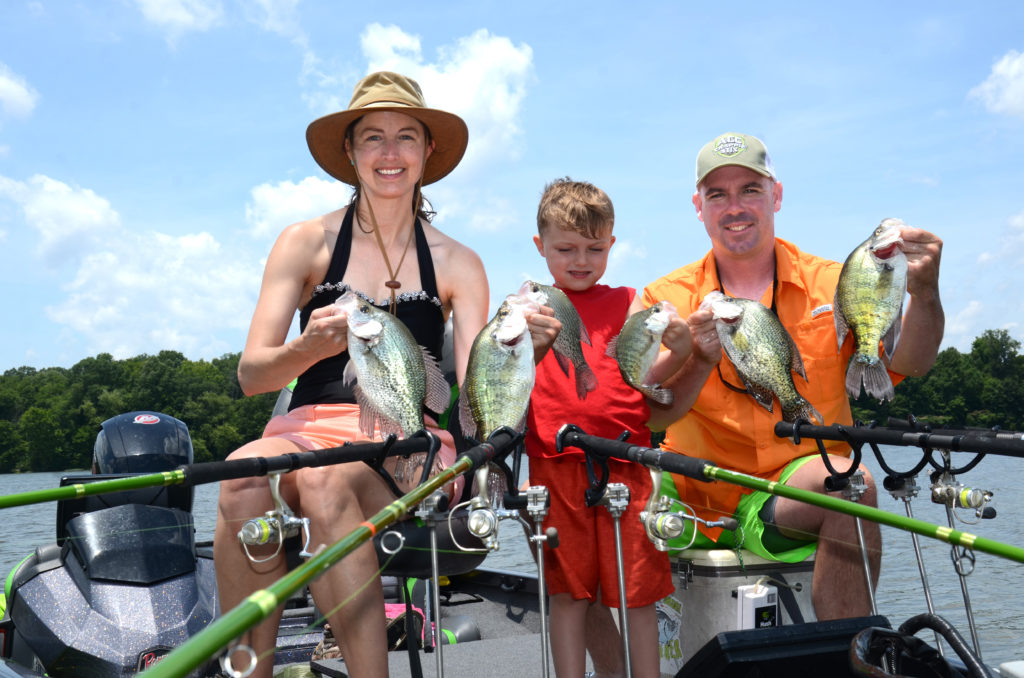 Team Phillips: Family, Firefighting, Fishing
October 7, 2020
By Greg McCain The passion for family, firefighting, and fishing runs deep for Jonathan Phillips. The ACC Crappie Stix pro staff member and guide has long been a fixture on local tournament circuits in the central Alabama region, and he has acquitted himself well in national events also. Check tournament results, and the name Phillips…read more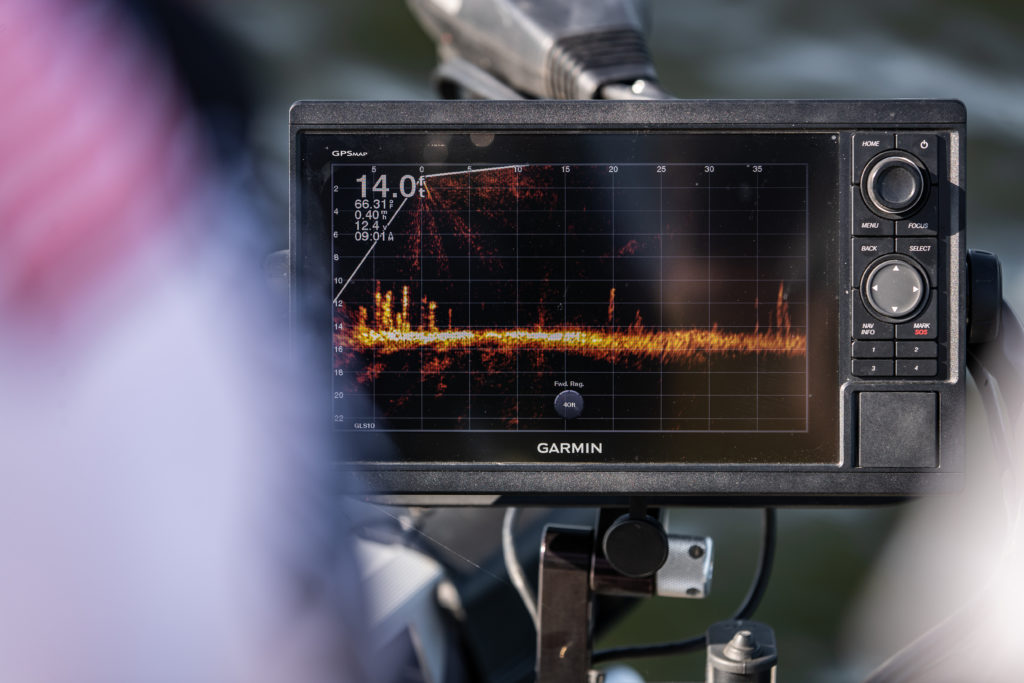 5 Things Learned From Livescope
October 1, 2020
By Greg McCain First introduced at ICast in 2018, Garmin's Panoptix LiveScope has revolutionized crappie fishing over the last two years. Part of the continual evolution of fishing technology, the electronics package provides fishermen with a visual underwater picture unparalleled up to this point. Fishermen can pinpoint individual fish, including those of specific sizes and…read more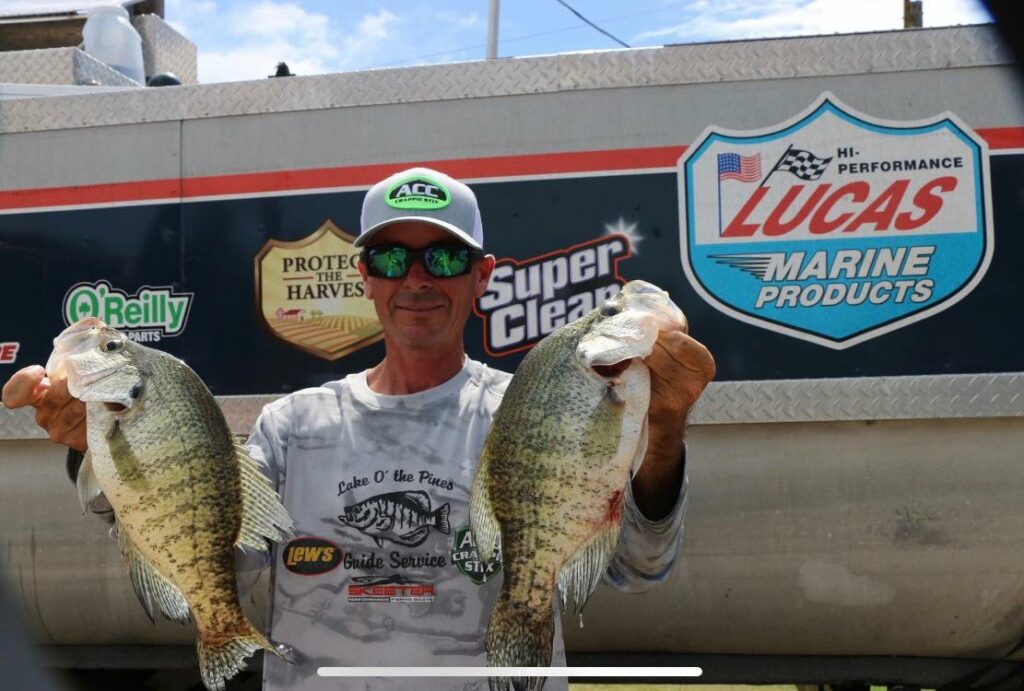 Milligan's 'three-buses oxbow' produces in ACT debut
September 24, 2020
By Greg McCain (Here's the second of two parts on ACC Crappie Stix pro staff member Les Milligan's debut in a national tournament, the ACT event on the Ouachita River near West Monroe, LA, in late August. In Part 1 (Not even a hurricane slows Milligan in national debut), Les relates the weather-related adventures leading up…read more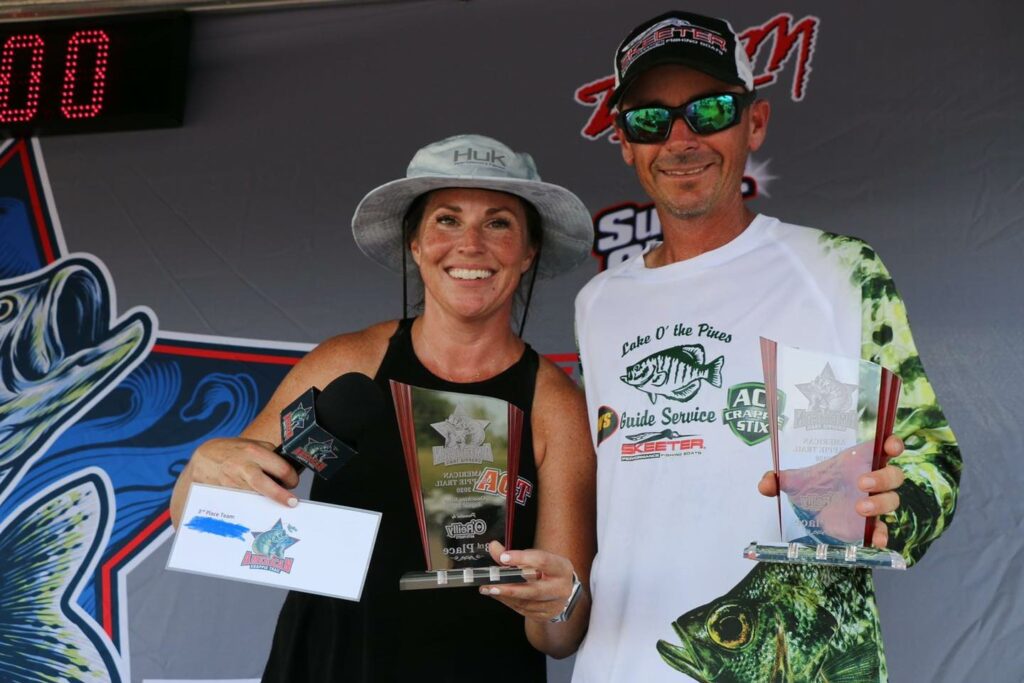 Not even a hurricane slows Milligan in national debut
September 20, 2020
By Greg McCain (Here's the first of two parts on ACC Crappie Stix pro staff member Les Milligan's debut in a national tournament, the ACT event on the Ouachita River in late August. In Part 1, Les relates the weather-related adventures leading up to and during the tournament. Coming soon, Part 2 provides details and…read more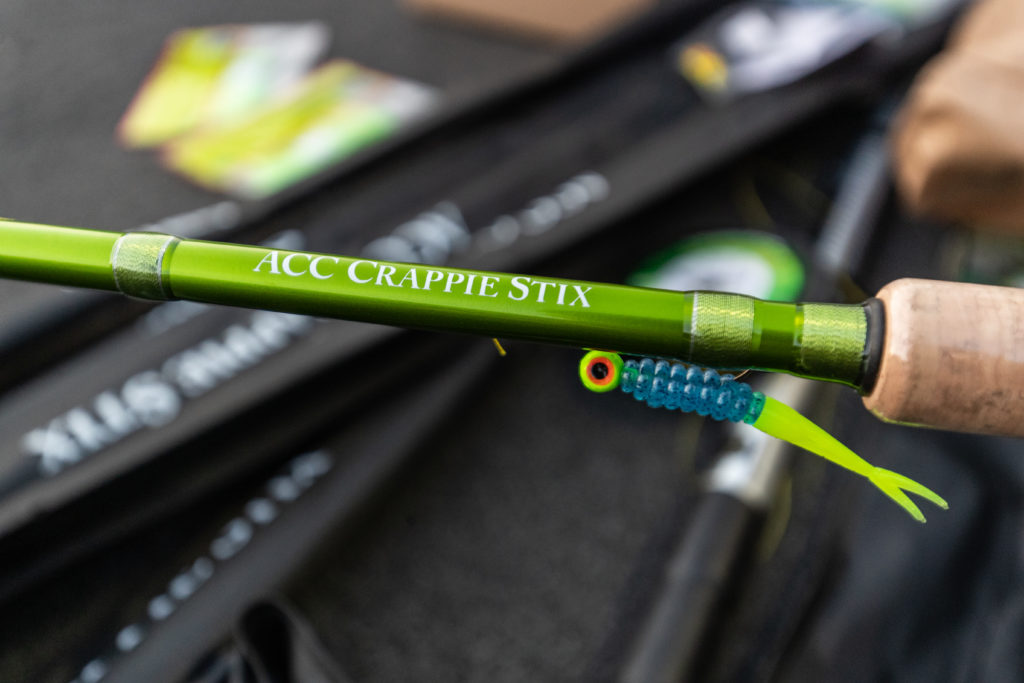 Why We Started and Where We're Going – ACC Crappie Stix
September 9, 2020
By Greg McCain Andy Lehman was going bass fishing when he first determined the world needed a better crappie rod. A competitive bass fisherman at the time, Andy was headed to Mississippi to fish a tournament, and he wanted to sample some of that state's vaunted crappie fisheries while there. He borrowed crappie-fishing tackle from…read more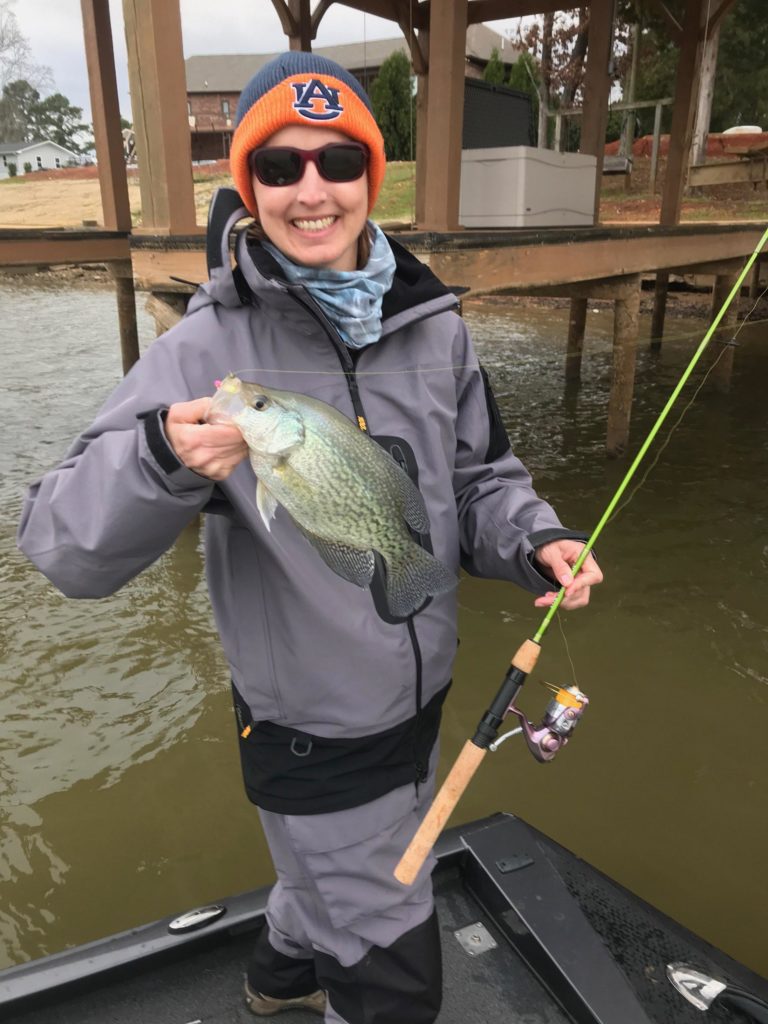 If You're Not Dock Shooting for Crappie, You Are Missing Out
March 8, 2020
Although it's truly hard to think like a fish, the fact is that crappie, have some predictable likes and dislikes. Namely, they like cover and they like shade. So do the bait fish that crappie feed on…which makes crappie like cover and shade even more. Certainly throughout the summer, docks offer crappie the cover and…read more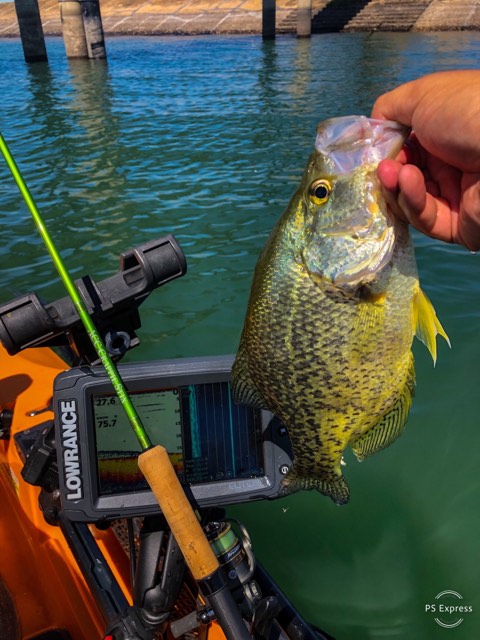 Summertime Kayaking tips.
July 4, 2019
Summer Crappie Kayak Fishing             In the spring time in North Texas, the creeks are as full of kayaks as they are of bank fishermen. Bobbers are almost as plentiful as the spawning crappie. As the temps soar into the triple digits, the bank fishermen disappear and the kayaks move out of the creeks, along…read more