Summertime Kayaking tips.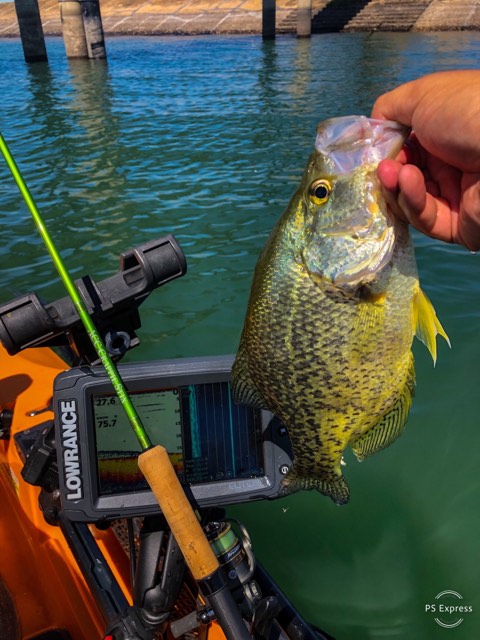 Summer Crappie Kayak Fishing
            In the spring time in North Texas, the creeks are as full of kayaks as they are of bank fishermen. Bobbers are almost as plentiful as the spawning crappie. As the temps soar into the triple digits, the bank fishermen disappear and the kayaks move out of the creeks, along with the slabs.
The bank fishermen's loss is the kayak fishermen's gain. Slip bobbers litter the creeks and rivers in the spring, so grab them up and throw them in your tackle box. They can come in handy for post-spawn and summertime slabs, as well as bluegill. As temps grow the crappie look for deeper timber and shade, while the bluegill look for areas to bed and spawn. All those free bobbers can help you pinpoint these summertime panfish.
Many lakes in North Texas have standing timber and bridges. Look for 20+ feet of water and drop your jigs to the bottom. A slow retrieved jig will help you pinpoint the depth of the active and feeding fish. Shooting docks and marina slips is a great technique for this time of year.
Bluegill and other panfish are bedding in five to ten feet of water, so look for grass edges with afternoon shade. Slip bobbers come in handy for these fun and tasty panfish.
Join a local Facebook group! If you're in the North Texas area, try 940 Yak Fishing Crew, or for a national crappie and pan fishing group, try out Slab Yaking Fishing Association! These groups have a ton of guys with years of kayaking experience who love to take people out and show them the ropes. Tight lines and hard thumps!
Jimmy Rea
Follow me on Instagram @elmforkyak