Pandemic kindles renewed interest in the outdoors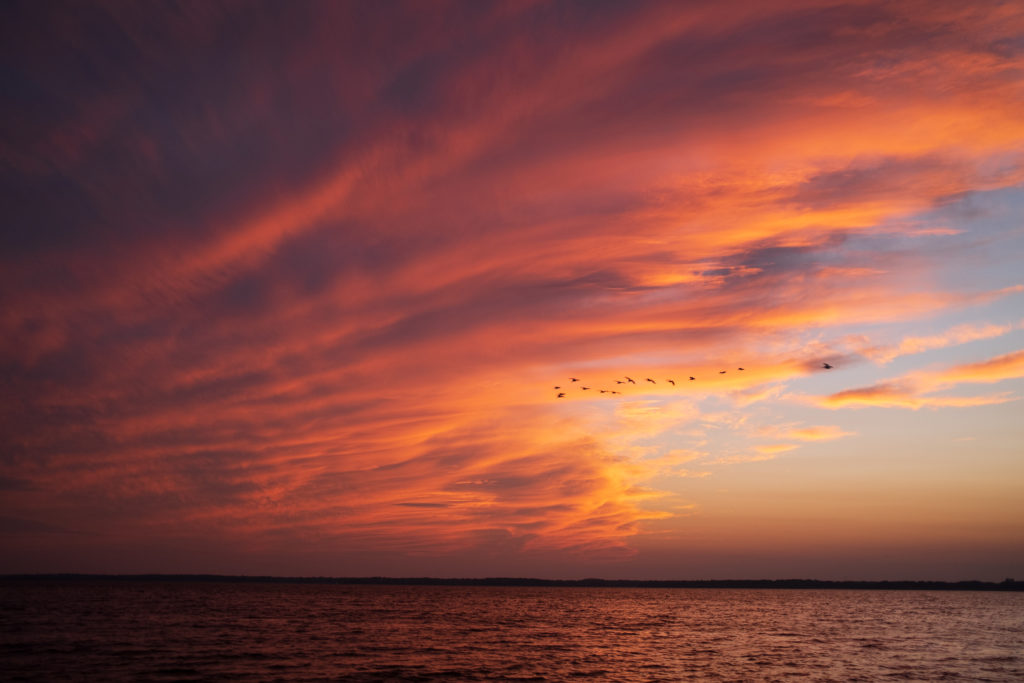 By Greg McCain
To risk the understatement of the century, 2020 was a decidedly different year.
With a world-wide pandemic as the backdrop, the world changed before our eyes. Families hunkered down in their homes, changing their normal routines while waiting out the COVID virus. Businesses feared the worst, and at least some of them experienced hard times as they were forced to shut down or drastically change their operating procedures because of government regulations. 
Yet amid the hardships and despair, an undercurrent of hope swelled among a certain segment of the population. Those individuals and families who had quarantined themselves quickly tired of living a sedentary lifestyle. With many of their normal activities sidelined or totally shuttered because of the virus, they sought an alternative outlet. Many of them found it in something that had been available all along.
A renewed interest in the outdoors kindled and then exploded during the early stages of the pandemic, and many people, some of them new to the outdoor experience, continue to ride the wave of popularity all the way to the present. While the struggle remained for some businesses, the connection or in some cases the re-connection with the outdoors reverberated throughout the industry.
"Absolutely, we experienced that type of change," said Blake Hauk, who owns both a gun store/indoor shooting range (Gunny's Firearms and Indoor Range, 865.233.3471) and tackle shop (Crappie Cove inside the gun store) in Maryville, TN, among his various entrepreneurial enterprises.
"A lot of people have been fearful of being around other people," Blake said. "They've gotten outdoors. They are fishing. They are hunting. They are using the shooting range. They are doing things now that historically they haven't done. They may have been tied up with other types of family activities. They may have been working all the time.
"Things have changed. They are spending more time outdoors, spending more time on a boat, outdoor shooting, whatever it may be. We've all kind of re-set, doing more things that are relaxing or as I like to say 'getting off the hamster wheel'."
The inspiration for this story came from ACC Crappie Stix owner Andy Lehman and president of marketing Mitch Fese, who constantly monitor the pulse of their consumers. They surveyed their base about their renewed interest in the outdoors over the last year. While the survey was far from scientific and yielded only anonymous comments, a common theme resonated throughout the responses: the outdoors was a haven for many people in a troubled world.
While some responders indicated their connection to the outdoors had not changed, many of them voiced comments like "new boat," "spending quality time in the outdoors with family," "fishing!!!," and "spending time outdoors with grandchildren."
Other respondees to the survey offered more specifics about the outdoor growth in their lives.
"Just spending time with my kids out at the lake or outside our house together has been great," one commented. "We don't need crowds to have fun and bond. No rona for us in 2020. Sunshine and fresh air away from people as a family. Love it!"
Another responded, "Yes, I've had a way better connection with the outdoors this year than others in the past. I've been fishing a lot more and broken a couple of personal bests in the process. I've been in the woods and enjoyed nature and taking game such as deer and squirrels."
A final response read, "Yes, with the pandemic I rediscovered crappie fishing and spending time outdoors away from the hustle."
Perhaps no segment of the outdoors industry has been more impacted than boating. Across the country, sales surged during the opening stages of the pandemic with dealerships reporting record sale through the spring and summer last year. To a great extent, the explosion in boats sales continues into 2021.
Illinois boat dealer Rudie Gotlund was one of many treading uncharted waters as the virus began to spread early in 2020. Gotlund is the sales manager at Basa's Marine in Bolingbrook, IL (630.739.2272). The dealership sells a variety of watercraft, including fishing boats, pontoons, and cruisers.
"We probably had more of a banner year than we've had in the last 10 or 12 years," Rudie said.
"This past year when all this happened, we were kind of freaking out. What are we going to do? We, along with many other dealers, just didn't know what was going to happen. Were we going to be sitting at home doing Facebook Live videos? When this thing first came out, they wanted to shut everybody down completely."
Rudie said after an initial shutdown and slack period early in the pandemic, "it just escalated. I couldn't believe what was going on. Then they started lightening (regulations), and we started selling more and more boats to families who wanted to get out on the water and do something different.
"With sports events being closed, and can't go to movie theaters, and kids not playing travel ball, (boating) was just a way for families to experience something different."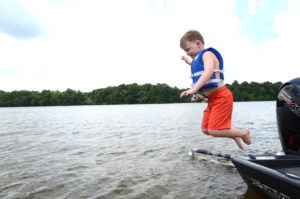 The windfall continues to such an extent that some boat manufacturers have quit taking orders through the end of 2021.
"Even right now, I come to work in the morning and there's 25 e-mail inquiries about what's available," Rudie said. "The phone calls come all day long. It's a good problem to have. You can't walk up in March and expect delivery by Memorial Day. Delivery may be more like September."
Blake said he has heard similar comments through friends and business associates.
"I'm not directly involved in the boating business, but I have a very good friend who is," Blake said. "He can't keep inventory. I was by there the other day, and a trailer pulled up with six new boats on it. I asked my friend, 'how many of those are already sold?' His response: every one of them."
Blake said sales of fishing tackle and shooting supplies have paralleled the record boat sales. Now he sees customers coming through his tackle shop and re-appearing on the many lakes in his area of east Tennessee.
"Two years ago, I could go out on Watts Bar Lake and see one or two other boats fishing," Blake said. "I go now and see traffic at the ramp, many more people fishing and spending time with their sons or daughters. It seems people in general are paying so much more attention to outdoor activities than they have in the past.
"I have been surprised at the level of activity among those who continue to buy outdoor goods. I feel like people are re-setting their lives in some way, fishing, hunting, shooting. 2020 was obviously a different year, and people did things a lot different things. I'm seeing those changes continue into 2021.
Elbert Spears experienced both the good and the bad of the pandemic. His fledgling business, Ellis Crappie Shack (270.519.6076 or like and follow Ellis Crappie Shack on Facebook) , was just taking off when state regulations forced him to shut his doors. He survived a three-month closure before re-opening in June 2020.
"I saw the changes starting last year when I was first opening back up," Elbert said. "I was shut down for three months. Even when I was closed, I got a lot of calls from people who wanted to get out of the house and into the outdoors."
He profited from those urges when he finally managed to re-open.
"There were people wanting to take their kids out," he said. "They wanted to know what tackle to use and where to go. There were a lot of adults, but especially there were a lot of kids exposed to fishing and to the outdoors for the first time.
"Another sort of weird or unusual thing involved couples. Men wanted to get their wives or girlfriends involved in fishing or maybe a woman wanted to get her husband out fishing for the first time. That was part of the growth that I saw."
Elbert's tackle shop is located next to a gun store, Shooters Supply, in West Paducah, KY. Elbert, an enthusiastic hunter himself, said the shooting sports and hunting have seen increased numbers.
"It's been really busy for them next door with more kids getting involved and more adults getting back into hunting," he said.
"With the shortage of people going into stores, you had many who went out and did their own grocery shopping off the land, fishing and harvesting deer and other game."
Even in the face of a deadly disease and other personal health issues, our customers proved that a negative can be turned into a positive, especially when the outdoors and a good fishing rod are involved.
"I had a heart attack early in the year," one customer wrote in his survey response. "It made me slow down and spend time fishing with my boys. These ACC Crappie Stix have been like family therapy."
And that's not even a hint of an understatement.