5 Things Guides Are Asked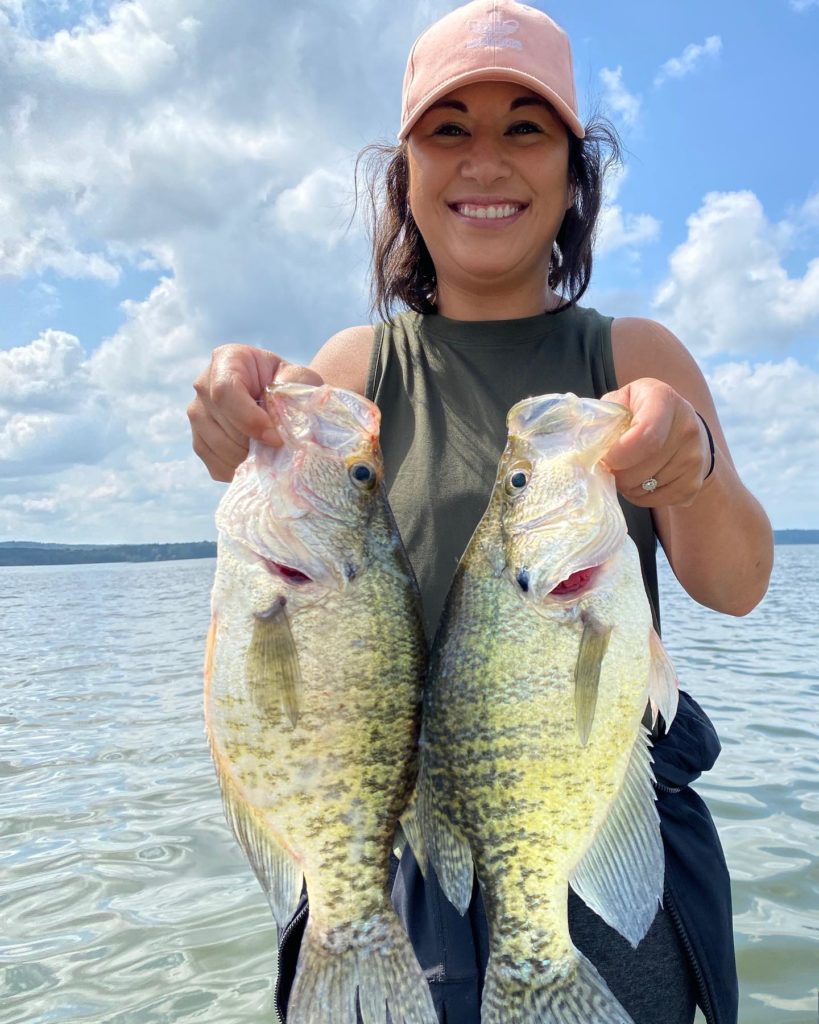 We recently polled the ACC pro staff about the following idea: What are the Top 5 questions guides get asked?
The guides among the ranks, along with others who are technically not guides but still a member of the pro staff, provided some fairly predictable answers, and a few unusual ones.
Various guides provided the number one answer. Mississippi guide Tim Howell (Long Branch Guide Service, 662.251.5625) revealed it to us first: "Number one question is when is the best time of year to come?" That question or a very similar one was repeated by various responders to our poll, including Les Milligan (Lake O' the Pines Fishing Guide Service [TX], 903.445.6804), Jonathan Phillips (Team Phillips Guide Service [AL], 334.391.9735), and Fred Mooney (Full Moon Fishing Service [IL], 618.731.1601).
"They always want to know when is the best time to come, but there really is no bad time to come crappie fishing in Texas," Les said.
The second-most common response involves ACC Crappie Stix rods. "Why do you need such a long rod?" comes from Dave Holzner (MoJo Jigs on Facebook or 217.493.8420).  Fred Mooney also said he gets asked this question frequently.
ACC Crappie Stix come in a variety of lengths, and they are equally good whether long or short. With the 13' jigging pole coming to more anglers soon, clients will likely be asking this question even more.
Ohio fisherman Troy Becker, who uses ACC Crappie Stix to target various species, provides a question that is common but meaningful to most people who cast a line. "Does color really matter?" Regardless of the species, the geographical location, or the time of year, the question rings true to most knowledgeable fishermen. The answer, however, is less definitive and opens up a laundry list of other questions.
Les Milligan said he gets asked about color frequently. He tells them, "Some days I think color matters a lot, and some days crappie will eat whatever you put in front of them."
Don McClish (PointBreak Crappie Guide Service [OK], 918.316.3363) provides a question that comes up frequently in guiding circles. "Do you ever get tired of fishing?" Personally, I've heard the response to this question many times around writer's camp and on the water with guides. It's not always positive.
Don, however, puts a mainly positive spin on the question. He said, "In my 49 years of life, I've never woke up pissed off about having to go fish. Do I dread some of the conditions we have to deal with? YES!"
"Will I catch a three-pounder?" That question has to be an eye-opener for most crappie experts. While three-pound crappie are caught annually in fisheries across the country, most are happy coincidences mixed in among more normal catches.
In Mississippi, however, thoughts of three-pound crappie are common on Grenada Lake and also on Arkabutla Lake just north up I-55. Grenada, in fact, is known as the "home of the three-pound crappie."
"We get asked the question quite often because Grenada in particular has a reputation for giving up big fish," said Brian Fletcher (Long Branch Guide Service, 662.251.5625). "Of course, we can never guarantee anything, but there's always a chance on Grenada. Arkabutla has a lot of big fish in it also."
We'll leave you with one of the better responses, a little lagniappe for our Louisiana readers.  It comes from Jeff Barnes, who emphasizes he's not a guide but a Pickwick Lake (AL) regular and long-time ACC Crappie Stix user.  Jeff said, "My most asked question: 'Why four HDS units?' My answer is that I don't have room for five."