Scott Turnage: Enjoy the outdoor experience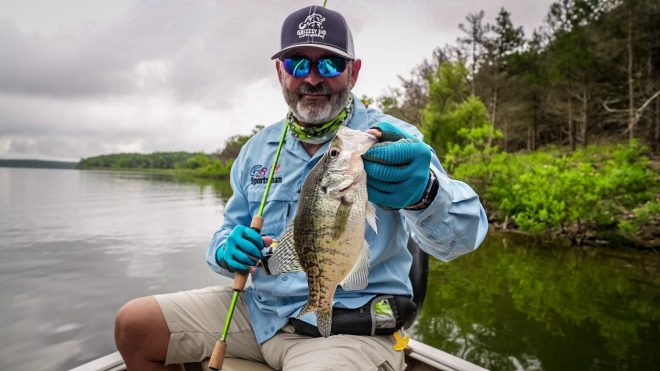 By Greg McCain
In over 20 years of outdoor television production, Scott Turnage – the G3 Sportsman – has encountered just about everything.
The memorable moments piled into a highlight reel of enviable outdoor experiences; the low points, although inevitable because of the nature of the business, proved to be few and also served as learning opportunities, especially in the early days.
From small-game hunts to a heavy load of crappie fishing to shoots for more exotic species, Scott delivered a regular show to a loyal base of followers. Even when his long-running TV series ended – by his own choice – regular production in 2017, he continued to produce and to distribute quality entertainment for his audience.
A dominant theme overlays Scott's tenure in the industry, resonating both in his words and also through his example in the field. Don't miss the experience.
"That's one thing that I want to emphasize," he said in a lengthy telephone interview. "We have so much available now. Technology has advanced so much. But there's so much more about being in the outdoors than just what you kill or what you catch."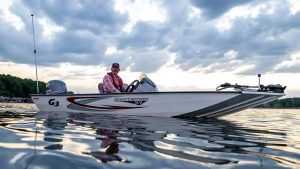 Almost by accident, Scott found his way into the outdoor industry. He had developed a host of contacts in outdoor and related businesses as an aluminum extrusion salesman, selling to such enterprises as boat, RV, and tree stand manufacturers. A friend of a friend asked him to contribute to an outdoor show based in Springfield, MO.
He jokingly recalls that he and friends had prepped for the early overtures into outdoor production by "acting like we were doing the American Sportsman or whatever" on their hunting and fishing trips. "I had no idea that one day I would be doing it for real."
In just a short time, Scott became more involved in the local show in Springfield. A natural salesman and marketing strategist, he even began contributing on the financial side by bringing in sponsors. 
"Next thing you know, I'm basically co-hosting the thing," he said.
Something that began innocently enough for Scott suddenly became a growing entity begging for growth. He decided to develop his own show. The forerunner of his better-known G3 show was named Midwest Sportsman. Starting in Springfield and quickly branching out to others towns in Missouri and Arkansas, the show took off even though by Scott's own admissions the results were not always good.
Keep in mind that he was trying to produce a regular TV show while maintaining his day job.
"Sometimes we would shoot on Tuesday, edit on Thursday, and air on Saturday," Scott said. "It was almost like doing a live show. I still had a real job at the time. I began to branch out. I would go to the next town over and pick up an ad or two."
The show spread to Joplin and Cape Girardeau, MO; Fort Smith, AR; and Jackson, TN among others. The popularity of the show got the attention of officials of Fox Sports Midwest and G3/Yamaha.
"I pitched it to Rick Powers – he's still there (at Fox Sports)," Scott said. "He said, 'Send me your best stuff.' By that time I had accumulated several hunting and fishing shows. I told him that I would send him what I had."
He also accelerated his relationship with sponsors, specifically working with Frank Wilhelm at Yamaha and marketing director Roger Bills at G3 Boats. The result became one of the longest-running shows in the industry. Scott dropped the Midwest part of the name and re-branded as G3 Sportsman as a result of his association with the boat manufacturer and Yamaha, the parent company.
"Roger told me, 'we really want to re-brand our line of boats. Since you're already doing this and already established, let's focus on the show. You guys just hit the road'."
The association with G3/Yamaha brought better technology and took away the burden of capturing content from Scott. He truly focused on the things that mattered to him and to his audience.
"There was no thought in the name," he said. "We just dropped the Midwest and went with G3 Sportsman. We had one of the gals make us a logo, and we're still using it."
The show ran on the Fox regional networks, the Sportsman Channel, and eventually NBC Sports.
"We created some horrible shows at the beginning," he said. "I used to joke there were only two people watching the Sportsman Channel, and one of them kept e-mailing me, telling me how bad it was. The way I looked at it, I had 50 percent of the market share.
"Toward the end, we were on five or six networks, airing eight or nine times a week."
For years, Scott cranked out 26 shows a year or one every two weeks. Just the logistics were a chore.
Yet through it all, Scott and his crew developed a product that appealed to his audience. During our conversation, he recalled several shows when asked to name the best. A notable one was pursuing alligator gar on the Trinity River in Texas.
"Catching alligator gar on a rod-and-reel, especially catching one that was as long or longer than me and weighing over 200 lbs," he said. "It was a special show on a river that you could skip a flat rock across with no problem. Catching something like that and creating a show based on it was fun."
He eventually traveled to 30 states and filmed about 300 shows. The rigor – combined with a long stint as a high-level, touring softball player at the highest level – took its toll eventually.
In 2017, Scott said, "I'm done. I told them, 'Let's do something else or at least give me a break'."
Scott expresses pride in the content of his show, which he categorizes as the last true "outdoor show."
"Fishing, hunting, small game," he said. "That was the focus. I didn't do the deer because there were deer hunting episodes everywhere. We didn't do a lot of bass fishing because there are all kinds of bass fishing.
"We get the beagles out and chase rabbits with the beagles. We turkey hunt in the spring. We bream fished. Of course, we were heavy on crappie because I loved to crappie fish."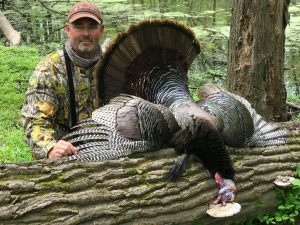 While the network show came to an end, Scott continued to produce shorter segments for G3/Yamaha and also for social media consumption.
"I just started doing mainly marketing for G3 and Yamaha," said Scott, who took on the title of Field Promotions Manager. "I'm still shooting episodes, about 20 per year."
"I still enjoy doing it, but I don't have the pressure of dealing with broadcasters, the close captioning, and everything else. I still get monitored by Yamaha, which is the parent company of G3, just to make sure we have our life jackets on. They leave me alone and don't tell me what to do."
He has downscaled in a variety of ways. G3/Yamaha remains a primary association although he is no longer connected with long-term brands like Garmin, Beretta, and Pure Fishing.
He continues to cultivate other relationships, including one with ACC Crappie Stix. In addition to ACC and owner Andy Lehman, he also mentions Grizzly Jigs, the iconic store in Caruthersville, MO; Gorilla Grip gloves; Onyx life jackets; and Modern Outdoor Media, which films and produces his shows.
"I need something to use when I'm fishing," Scott said. "That's how I met Andy. I met Andy at a show, and I picked up one of his poles. I thought, 'My gosh, I can fish with this thing all day'."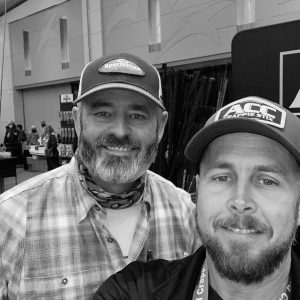 Scott made that comment because of his years of rigorous work in the sales field, in the outdoors, and on the softball field. The physical ailments accrued over time made certain activities difficult for him.
"I like his product," Scott said. "It fits the way I fish. It fits my (physical) conditions. It helps me with my thumbs.
"It's funny, but if one thumb gets weak, the other one does also. It's almost like they are connected. I can use the 10-, 11-, 12-foot (ACC) rods and hold them all day. My hands don't tire, yet I'm not sacrificing quality, strength, or sensitivity for the lightness of the rods. I can swing in 1 ½ or 2-lb. crappie. I can feel the light bite."
Scott discusses with some reservations the evolving world of fishing, mainly the introduction of "live" technology in recent years.
"It makes it boring because everyone is doing the same thing," he said. "Look at the screen, there he is, drop the bait, reel it in. It's all the same. I'm not going to do that. I'm going to continue doing shows in traditional ways.
"I may eventually be forced to have it on my boat because that may be one of my partners. But it will be more like, 'Hey, there's a few fish in the area.' Then I'll go with the more traditional story line to catch them.
"I like to enjoy the fishing experience. I like to see that osprey go up into that nest and feed its young, that bald eagle sitting up there or maybe that mink running along the bank.
"Or I may need to help my fellow angler who's just out of ear shot and his boat is sinking. I want to be able to see him so that I can help instead of looking down at that screen and not paying attention to what's going on around me."
He offers this advice for people seeking to enter the business, whether they are in front of the camera or a tournament angler.
"Don't get caught up in the hype of the products," Scott said. "Everybody makes a good product these days. Use what you like. That is the sole reason that I am using ACC. If you like a product, whether you can get a dollar or a free rod, use what you like for your application of fishing."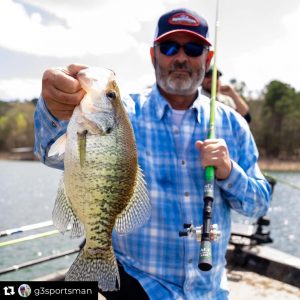 Scott said he will create shows from that perspective. For now, that means the marketing for G3/Yamaha and also the segments distributed through social media, including his YouTube channel. He continues to explore other possibilities and doesn't rule out a return to a regular TV show in the future.
For the moment, he's content with the "other (social media) platforms" and will rely the young, technologically-savvy crew at Modern Outdoor Media to help create content and to research future possibilities.
"I'm just a guy with a fishing pole," Scott said, "and that's the way I want it right now. I want to enjoy the experience."