Day 5: Matt Mavigliano Travels South to Fish Mississippi's Grenada and Washington Lakes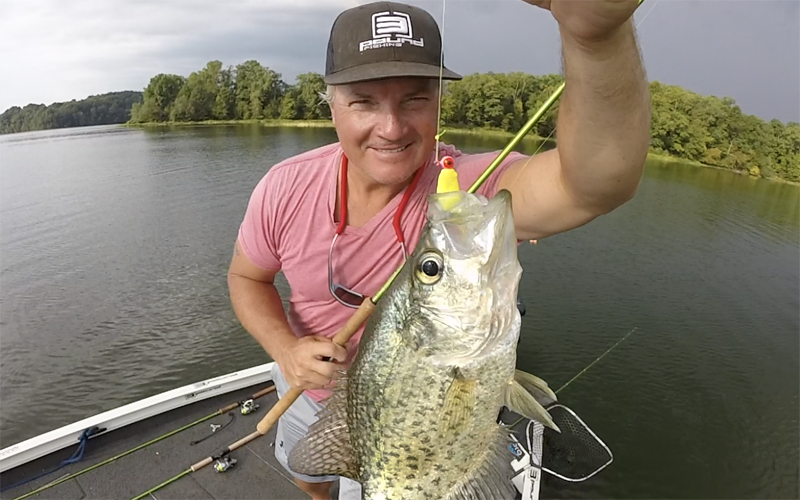 Editor's Note: ACC Crappie Stix (https://acccrappiestix.com/) Pro Matt Mavigliano from Carterville, Illinois, has fished for crappie the past 8 years and has guided for 1 year, primarily on the 2300-acre Lake of Egypt near Marion, Ill., 7,000-acre Crab Orchard Lake in the Crab Orchard NWR, 1700-acre Cedar Lake near Makanda, Ill., and Rend Lake, 18,900 acres near Benton, Ill. In 2019, Mavigliano will be fishing the Crappie Masters (www.crappiemasters.com) events at Mississippi's Lake Washington and Grenada Lake. He says, "Crappie fishing is a passion of mine. Catching a 3-pound crappie is much like trying to make a hole in one when you're golfing. We all strive to catch a 3-pound crappie, but rarely, if ever, does anyone catch a crappie that big." You can email Mavigliano at [email protected], or visit his website, http://3poundfishing.com.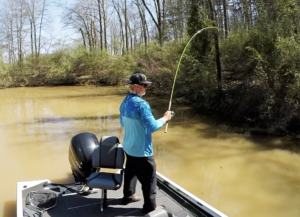 Last year, I went to Lake Washington near Greenville, Mississippi, to fun fish, and the biggest crappie we caught there weighed 2.6 pounds. A friend and I are going to fish a tournament this year. Then we'll come home for a couple of weeks and travel to another tournament on Mississippi's Grenada Lake in Yalobusha County. We'll pre-fish several days before the tournament on Lake Washington, and we'll also fish several days before the Lake Grenada tournament to learn what we need to know to be competitive in those tournaments. My partner and I know a lot of people who crappie fish Lake Grenada, so we're hoping to get some insights on how and where to fish this lake. We also have learned that the first time you fish any crappie lake, your main objective is to learn all you can about the lake and pinpoint where the bigger crappie are holding. Learning how to catch crappie in various types of lakes is what I really enjoy about the sport of crappie fishing and the sport of tournament crappie fishing. Grenada Lake, one of the premier crappie lakes in the nation, produces a lot of 2-pound crappie, and may be one of the best lakes in the nation to find and catch that elusive 3-pound crappie.
I mentioned that Lake of Egypt was my favorite lake (see Day 1), and the main reasons it is my favorite lake is because it's a power-plant lake, and it never freezes up, so you can fish it year-round. Although there's quite a bit of ice fishing in Illinois, I don't like to fish out on the ice with no protection or even in an ice-fishing tent or house.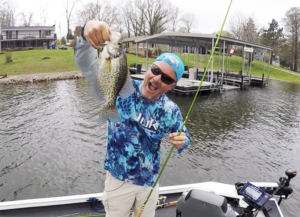 Most crappie fishermen where I live believe that crappie fishing time is only in the spring of the year. But I try to fish every day that I'm not working. I have a full-time job and that comes first – fishing has to come second. But fishing is my passion, and it's the only recreational sport in which I participate. I also enjoy doing crappie-fishing videos and putting them on my YouTube channel. The name of my YouTube channel is 3 Pound Crappie Fishing, and we have about 4000 subscribers. I post roughly twice a week, and I show my viewers what equipment I use and the size and number of crappie that I catch. The videos are 10-20 minutes long, and they're primarily about crappie fishing in southern Illinois. But this spring, I'll add a new dimension to my YouTube videos, because I'll take my viewers with me to see what tournament crappie fishing is all about and learn the way we fish and the crappie we catch at tournaments. If we have a bad tournament, the viewers will see what's caused us to not fish very well, and what we've learned from not scoring very high. We'll be showing our viewers how to fish a wide variety of lakes for crappie, and how we have to fish differently on various lakes where the tournament circuit goes.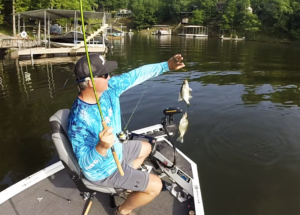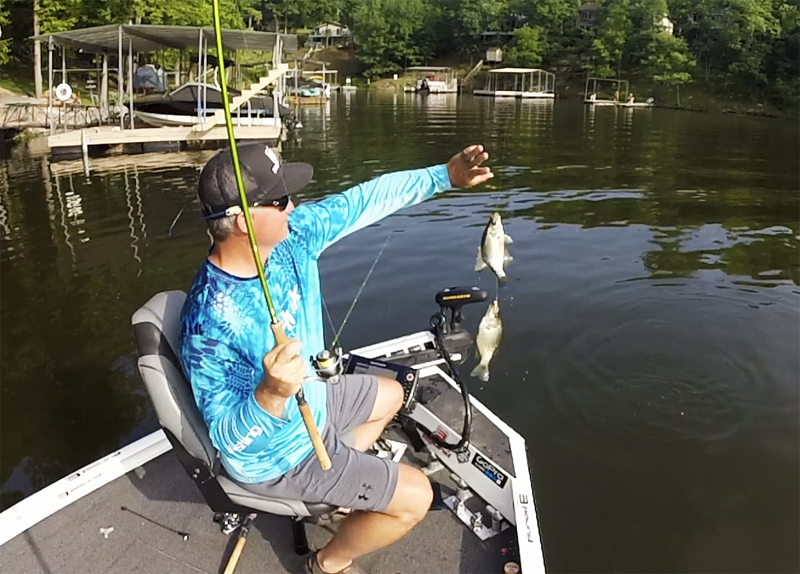 I'm a big fan of the GoPro Hero (www.gopro.com) action cameras, so I have a Hero 5 and a Hero 7, as well as a professional digital camera since I feel that the audio quality is very important, so I have a lot of external microphones that make the audio much clearer than it would be otherwise, and I do a lot of post-production editing.
You can watch Matt Mavigliano's crappie-fishing videos on YouTube at https://www.youtube.com/channel/UCMXtGdqpAmdK6fcG8x10whg.