Day 3: What to Do about Fishing the Mud and Flood Stage Water in the Winter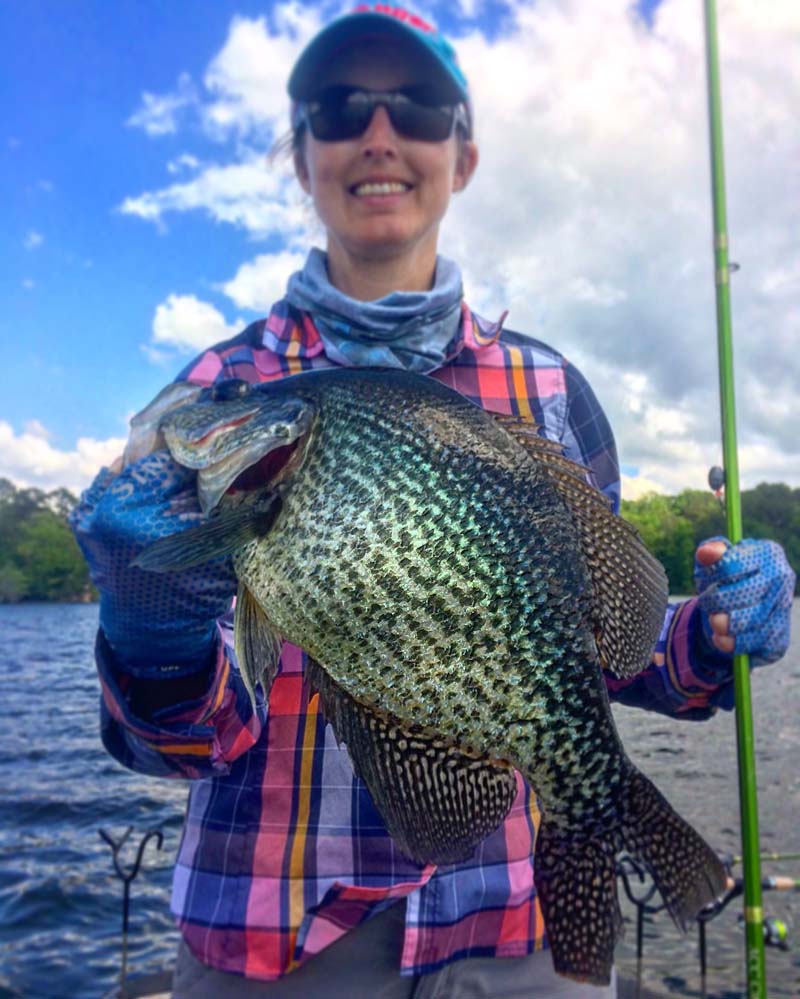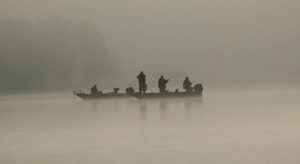 Editor's Note:  Jonathan Phillips of Wetumpka, Alabama, guides on both the Coosa and the Alabama rivers and lakes, mainly Lake Jordan near his home, and fishes crappie tournaments with his wife, Alicia, as his partner. He's the winner of one state crappie championship and has had numerous wins with top-10 finishes in state and national crappie-fishing tournaments.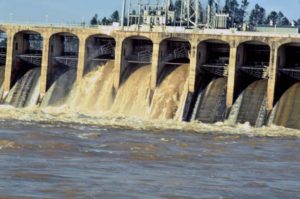 Oftentimes during the winter, rain and snow will cause rivers and lakes to mud-up. Many crappie fishermen then will pull up to the boat ramp, see that muddy water, decide they'll not catch any crappie in that muddy water and turn around and return to their homes.  But I fish successfully in muddy water. My answer to this problem is to, "Put my boat in the water, instead of going home. Go fishing." Remember that crappie have to eat  every day, even when the water's muddy, but the first two days after a river muddies up  often will be the toughest days to catch fish.  The crappie are transitioning to that muddy water and figuring out that they've still got to eat. Then after the water has been muddy for a couple of days, the crappie will be getting very hungry and realize they must eat. So, if you can put a bait in front of a crappie, the fish will eat  it. I truly enjoy fishing in muddy water and have had some very-good catches of crappie then, although I may be the only person on the lake that day.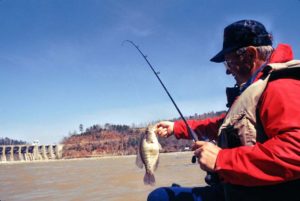 Muddy water oftentimes brings crappie close to the surface, since that muddy water heats-up faster than clear water does. Two elements determine at what depth the crappie will hold – water temperature and light penetration. If the place you're fishing has a lot of bright sun and clear water, I think that combination may hurt the crappie's eyes. Perhaps the crappie knows that if it hides in the shade, it can better ambush baitfish. To find shade, crappie will hide under a dock, in a fallen tree or a stake bed, or move to deeper water. When muddy water comes in to a lake or a river, that muddy water provides shade and cover. I've caught crappie in 20-degree weather in 7 feet of water when a lake or a river has been very muddy before.  In a muddy lake or river, crappie also will move to any water that's more clear than the main lake or the main river.  I'll often fish bays  and sloughs off the main river channel, since the current in a river or a creek channel pulls the muddy water out of those shallow-water places first, often before the river itself clears-up. If you can pinpoint less-stained water than the water on the main river or lake, then that's a great spot to look for and catch crappie in muddy-water conditions.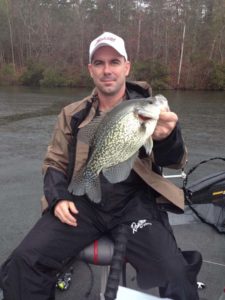 Another condition that will send crappie fishermen back to the house is when a river is at flood stage, as well as being very muddy.  A river system at flood stage puts crappie in different places than they hold when there's little or no current. Under flooding conditions, I search for eddy holes and back currents. Generally you can identify these sites when you see trash backing up and moving in a circle on the main lake or in the backwaters. Often a small cut may be back in the main river or creek channel where the current is slower, and the crappie can hold and dart out in the current to feed. Those eddies draw in bait fish and crappie to them.  Something else that happens when you have a strong current and/or flooding conditions is that  the current can move brush piles, sunken trees, sticks and limbs into a new area where there's been none earlier. As that current moves the debris from where it has been, that debris often will come to rest where back eddies are present. For instance, before spring starts in 2019, I'll have to spend a lot of time on the Alabama and Coosa rivers near my home, looking for new spots to fish. There's been so much strong current in those rivers, that the current has moved debris from where I've fished in 2018. The only type of structure that can stand up to a strong current or flood-water conditions are stumps. So, the places I normally will fish for crappie on nearby rivers can change every year, depending on the amount of current coming down the river and how-many floods this region has had.
To learn more about Jonathan Phillips' crappie fishing, visit https://www.facebook.com/Team-Phillips-Guide-Service-935028296557829,  or call 334-391-9735, or email [email protected]. Go to https://www.youtube.com/channel/UCHGXqHJWGFlgveqMxu_lWjw.