Day 2: Matt Mavigliano Catches Crappie and Other Species at Illinois's Crab Orchard Lake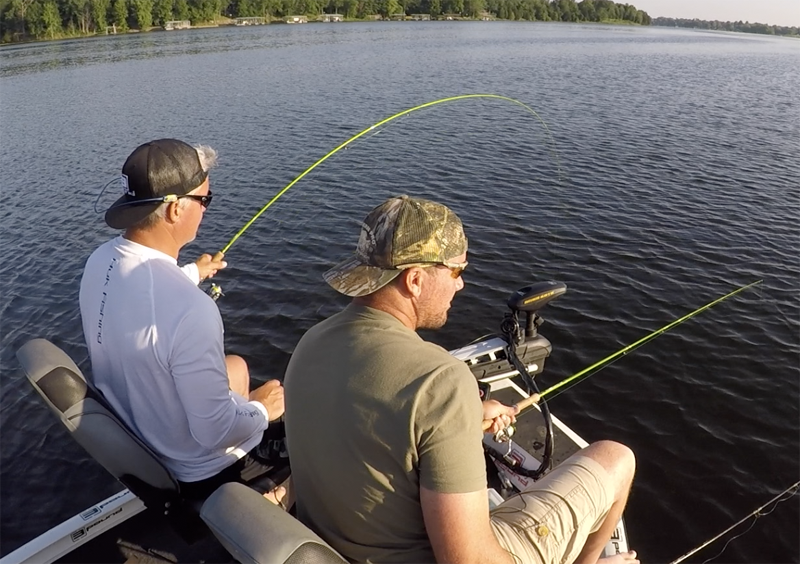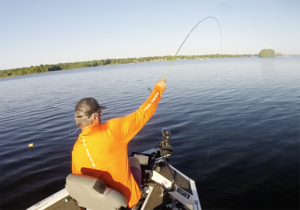 Editor's Note: ACC Crappie Stix (https://acccrappiestix.com/) Pro Matt Mavigliano from Carterville, Illinois, has fished for crappie the past 8 years and has guided for 1 year, primarily on the 2300-acre Lake of Egypt near Marion, Ill., 7,000-acre Crab Orchard Lake in the Crab Orchard NWR, 1700-acre Cedar Lake near Makanda, Ill., and Rend Lake, 18,900 acres near Benton, Ill. In 2019, Mavigliano will be fishing the Crappie Masters (www.crappiemasters.com) events at Mississippi's Lake Washington and Grenada Lake. He says, "Crappie fishing is a passion of mine. Catching a 3-pound crappie is much like trying to make a hole in one when you're golfing. We all strive to catch a 3-pound crappie, but rarely, if ever, does anyone catch a crappie that big." You can email Mavigliano at [email protected], or visit his website, http://3poundfishing.com.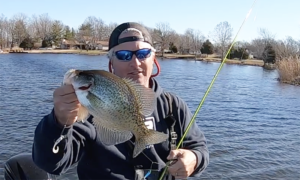 Crab Orchard Lake, a 7,000-acre lake in Winsome County near Carterville, Illinois, is part of the National Wildlife Refuge (https://www.fws.gov/refuge/crab_orchard/) there. It's fed by Devils Kitchen and Little Grassy Lake – both great crappie lakes. I use the exact same equipment and tactics to fish on Crab Orchard Lake as I do on the Lake of Egypt (see Day 1). But the difference in these two lakes is that Crab Orchard is much-more shallow than the Lake of Egypt. The average depth on Crab Orchard is about 10 feet, whereas, on  Lake of Egypt, there's 40-45 foot deep water. Crab Orchard also has numbers of submerged islands, and people fish around those islands. Crab Orchard contains stake beds that the NWR has placed and numerous brush piles and Christmas trees. The NWR will provide anglers with GPS coordinates where these artificial reefs are located. I don't know how many fish attractors are in Crab Orchard Lake,  but I know there are more than an angler can fish. Some older, retired fishermen at Crab Orchard simply move from fish attractor to fish attractor to catch crappie.
Once again, I'll use my Humminbird Helix 10 SI to identify the structure and the crappie. I'll start off vertical jigging. Since Crab Orchard Lake is a much-more stained lake than the Lake of Egypt, which is crystal clear, I'll fish bright, vibrant colors of jigs, including electric chicken, baby shad and outlaw that's a fluorescent green. The crappie must be able to see the jigs to take them. I fish 1/8-ounce jigs at Crab Orchard, rather than a 1/16-ounce jigs I'll often fish on the Lake of Egypt. I use 6-pound-test line and no more than  8-pound-test line when I vertical jig. When I'm casting, my line size will be 6-pound test. If I'm spider rigging, I use a 10-pound main line with an 8-pound-test leader. Because I fish with the 10 foot ACC Crappie Stix, 8-pound-test line is my favorite.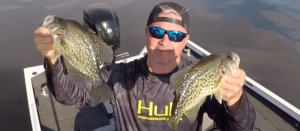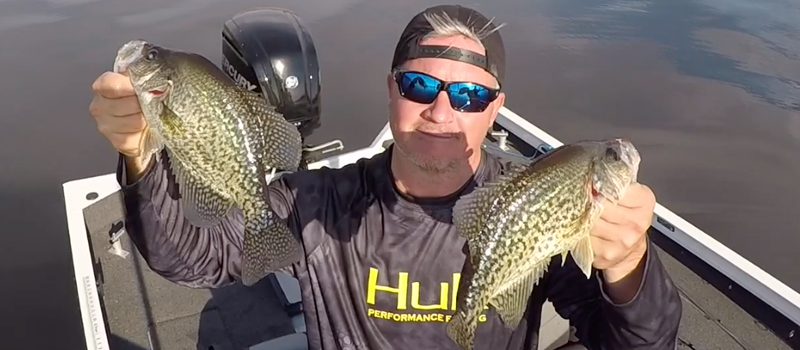 Crab Orchard Lake doesn't receive much fishing pressure. There's not many recreational vehicles like jet skis and ski boats at Crab Orchard. Actually this lake has a larger reputation as a bass lake, rather than a crappie lake. Many bass tournaments are held on Crab Orchard. However, the crappie fishing on Crab Orchard is fantastic, although it has the reputation of producing small crappie. This lake does have some big crappie in it, but you must catch numbers of small crappie and cull them to locate the big crappie. The average-size crappie will be 10 inches. If you'll fish the correct structure in the most-productive areas of the lake, you can catch those big crappie. You'll catch the occasional bass too, especially if you're minnow fishing.  Crab Orchard also is known as a very-productive bluegill lake. This lake just has lots of fish of various species in it.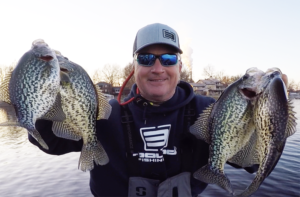 Crab Orchard is a great lake to take a youngster fishing with you, since you'll catch numbers of various species of fish there. The fish you catch may not be really big fish,  but the youngster  will walk away from that lake loving fishing because he or she has caught bunches of fish. If you take a youngster to the Lake of Egypt (see Day 1), he'll have the opportunity to catch bigger crappie but not as many of them as you will at Crab Orchard. Don't forget that when you take children fishing, they want bent rods, so they'll have smiles on their faces.
You can watch Matt Mavigliano's crappie-fishing videos on YouTube at https://www.youtube.com/channel/UCMXtGdqpAmdK6fcG8x10whg.