Make an adventure out of it!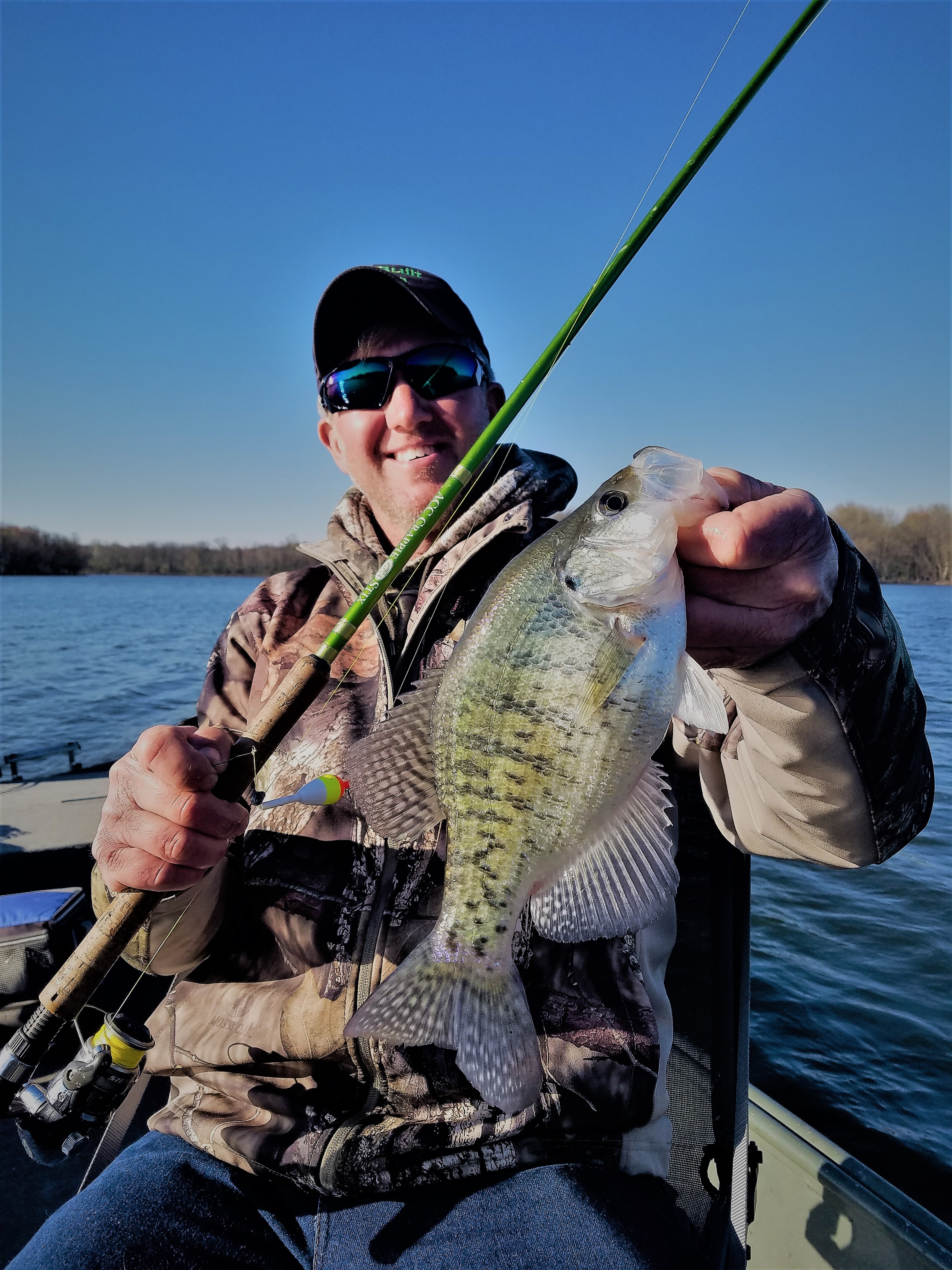 It seems that every Fall and Winter the "Crappie fisherman" come out of the woodwork and talk about how great the fishing is and how easy they
get the limits. And that's great but the truth is most of them are sitting under a bride or congregated in a cluster of nervous, anxious and jealous grocery
shoppers that are keeping their eyes on the guy next to them worried about who is catching fish.
We went to the lake the other day and talked to a few folks that said it was kinda tough fishing. We hit a few spots and it seemed to be. We kept at it and ran
all over the lake and finally found some fish. Did we limit out? Nope. We did manage to catch 25 nice fish that we threw back after some good pics. Did we feel bad
because we didn't limit out like the guys on the bridges? Not one bit. We found something and we worked for what we caught. Nobody was on top of us watching us, we weren't worried
about anyone bumping into us. Give it a try guys. The feeling of finding fish is the ENTIRE reason to go fishing! If you want to grocery shop go to Kroger. Stop treating the lake like
your food supply. I'm so sick of hearing about guys catching 3 limits a day and cleaning every one of them. Don't let me hear about it I will call a game warden on you. Yes sir.
Try to relax and enjoy nature while your out there. Don't worry about having to catch a limit every time you go to the lake. Throw some fish back too. You don't need 100 bags of frost
bitten crappie in your freezer. Is the end of the world coming? Maybe but they will go bad without power so…. Sorry this isn't a positive feel good post today but it was on my mind.
I know the deer hunters feel the same way how enjoying the outdoors gets turned into antler size and how many limits you can catch. So get out there and have a slow day of catching and
I bet you will find some cool things you haven't seen before. Learn those electronics. Go finds some stake beds, brush piles, stump rows, ditches, humps, channels and ledges.
Doing so will make you twice the fisherman and you won't need to hang out in a herd of grocery shoppers.
On a lighter note. The next shipment of rods is on the way! We are thinking within 2-3 weeks they will be online. Thanks for reading and have a great day.
Oh, we will be doing really good pro staff interviews and blog posts. keep an eye out for those. Thanks. Andy Lehman.