5 Tips for taking a kid fishing.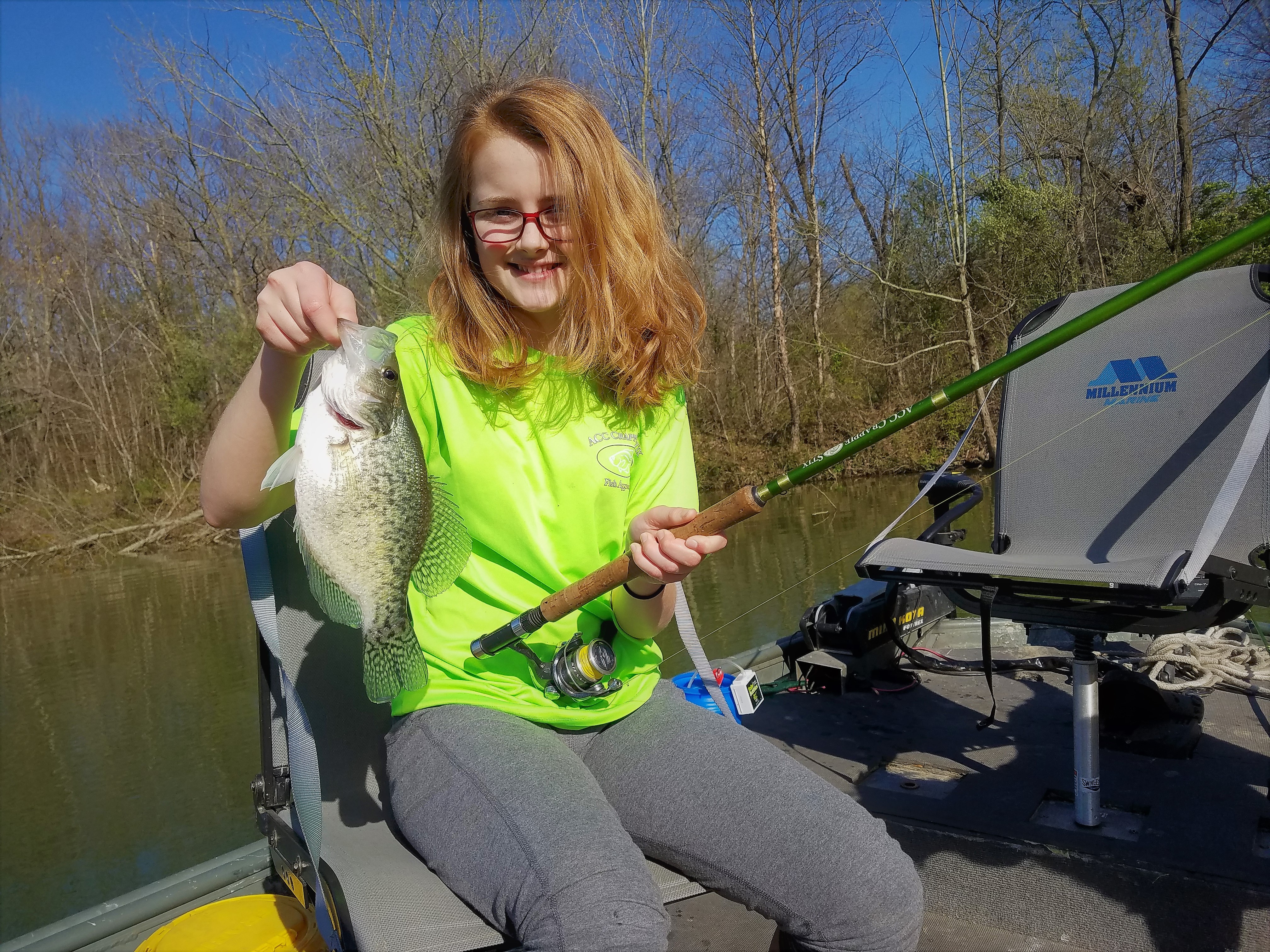 There is nothing better than watching a kid smile after catching a fish. Truly one of the happiest moments you can experience. However, it can be demanding
to have a couple of young impatient kids in the boat on a slow day. So here's a couple of quick tips.
Plan on a short trip. Don't keep them out all day. They WILL get bored so don't try to make them stay too long. They won't want to come back if they think it's an all day deal every time.
Bring food and drinks. Stopping for a picnic and walking on the bank every couple hours is a great idea. We all like a good snack on a boat it tastes so much better.
Let them swim if it's hot. What better way to break up a slow day than to jump off the boat and cool off? All kids love to swim. If they attach fishing with swimming they will come back.
Let them drive the boat. All kids like to think they are driving like an adult. They love it. Plus it teaches responsibility.
Don't make it about you! You cannot serious fish on this day. It's about them. Take care of the kids and make sure they have the right equipment and are fishing in the right place to catch fish.
Hope these help, I know as a serious fisherman I got frustrated a couple of times when I was younger. I definitely regret it. You will enjoy watching them more than catching a fish. Just be patient and make sure they enjoy it. Send us the pics to [email protected] or stick them on our Instagram page or Facebook page ACC Crappie Stix. Have fun out there and make sure the kiddos wear life jackets. Thank you. Andy Lehman