Merry Christmas!!!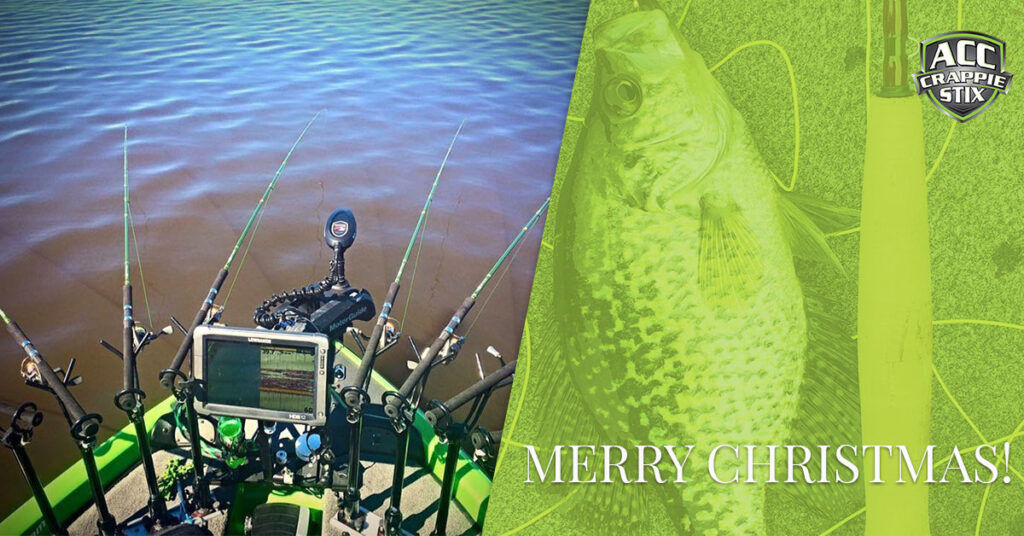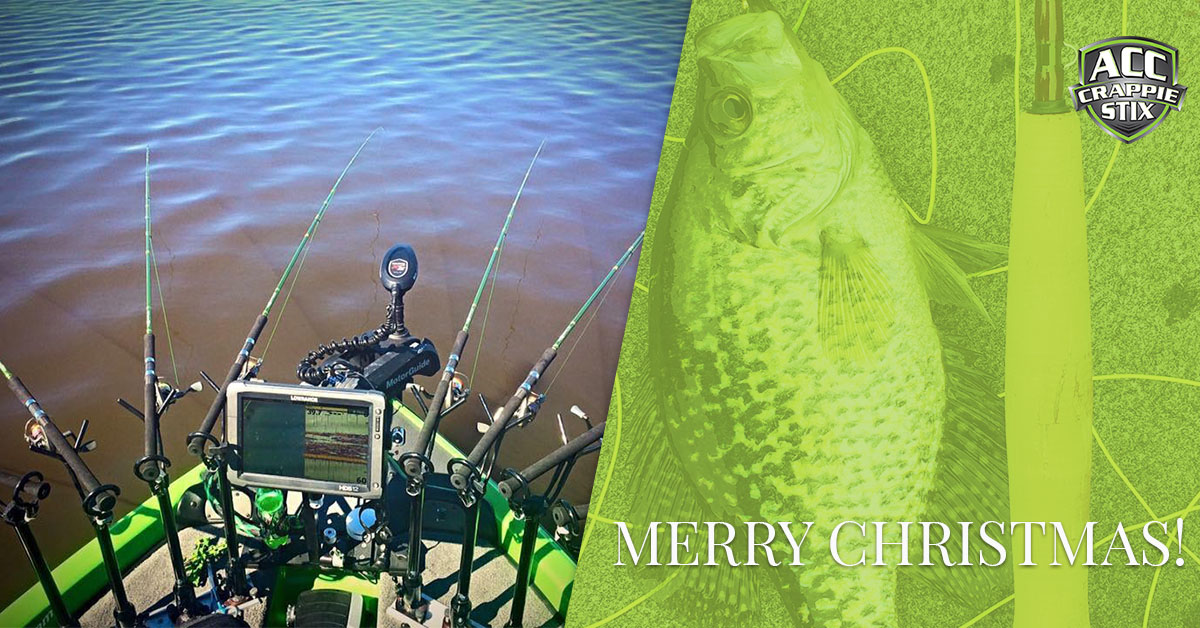 I just wanted to tell you all how insanely fortunate and grateful I am to have you all as friends and customers. I have started this business from nothing and after years of grinding away I have reached a point that I can be proud of.
Don't mistake me, I still have so much further to go and will never slow down, but I am proud that I am able to bring a great product — the world's best crappie fishing rods —to my favorite sport.
I hope you all have a great Christmas. Please go out of your way to take a less fortunate person on a great fishing trip. Take the kid from down the road, take your neighbor that watches you clean fish every week. Take someone who hasn't quite figured out how to find fish to a local tournament and let them learn.
These small clubs would double in size if they promoted the boaters to go seek out someone that otherwise would not fish a tournament. C.A.C.C does a great job at this. (Central Alabama Crappie Club).
It's not about winning a couple hundred bucks, but will get more people into the sport and give a new team some confidence.
Ok, kind of got off course but I want to tell you what is in store for 2018. I have a new kids' crappie rod coming out in late Spring that I am very excited about.
It is between the Snoopy rod and what Dad uses. It is 5′ long with a smaller diameter grip with a blank that won't easily snap. The kiddos will love it. Also. I have a new 7'6″ I have been working on for over a year. It is slick!
We have a dock shooter I slightly tweaked and will also be here this Spring. I almost forgot about the new grips. I am adding Winn Grips to the lineup. These grips are amazing. It's a non slip material that is ultra lightweight and has a great feel when wet, dry, hot or cold. They will be available on the 8′ and the 10′ mid seat crappie fishing rods.
You will still be able to get those rods in cork, but I wanted to try something new. No other Crappie rod company (that I know of) is doing these grips. You will love them. Other companies talk about innovation, but what are they doing really?
I'm a one man show with a regular job, no employees, a shoestring budget and no warehouse. Imagine what will happen when I have customer service, space to grow and some money to experiment, market and order more rods. My advantage is being insanely interested in you and the quality of tools I put out there. It's an unfair advantage, really. I take care of your needs and solve your problems and everything else will work out. Thank you from the bottom of my heart and have a Merry Christmas. Let's have a great winter. Andy Lehman