All alone?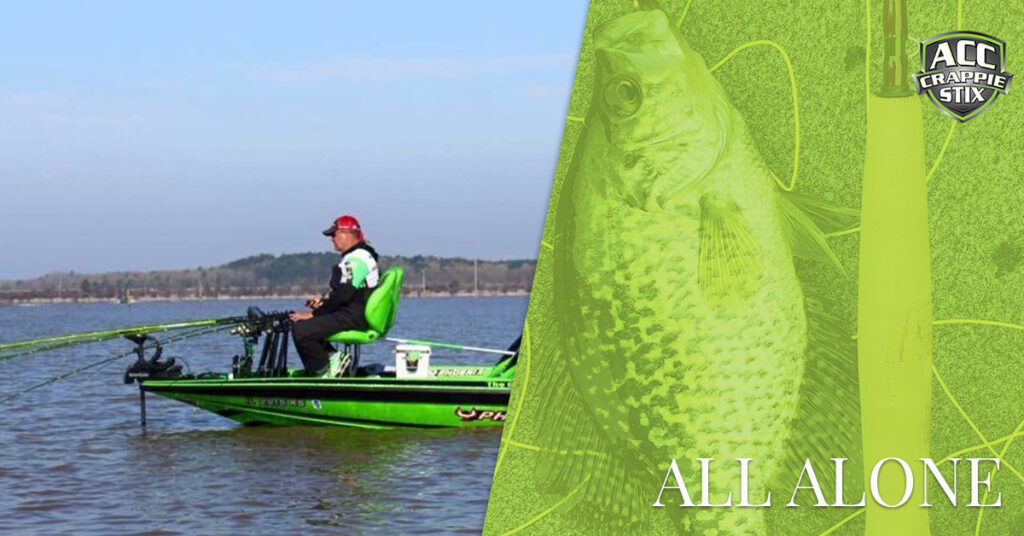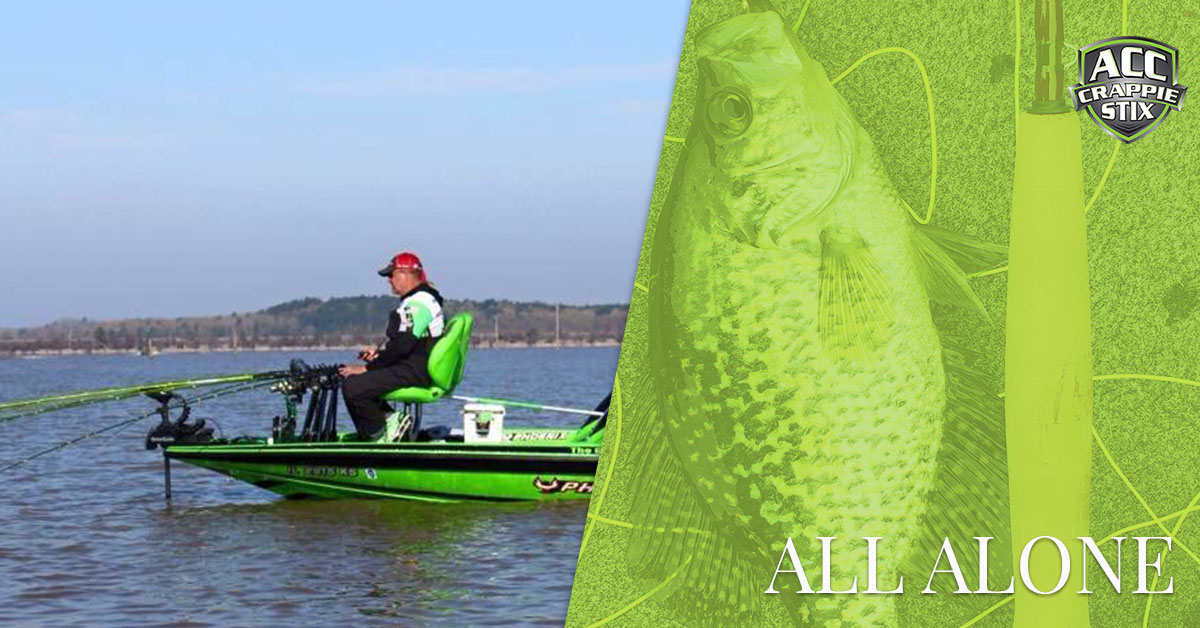 I have a few very good fishing buddies. OK, maybe three — aside from my beloved crappie fishing rods.
It is not easy to find someone you can spend eight hours in a boat with, much less multiple days on a fishing trip. I used to love going it alone. I have always had a four legged fishing buddy to keep me company to a certain degree. I almost feel guilty going alone now as I should have spent the day doing something more productive. As if Crappie fishing isn't a great way to spend a day.
But looking back, I would drive to Kentucky lake to night fish all by myself. I wouldn't do that now at all. Not safe. I have gone to Kentucky lake twice this fall alone, and I did enjoy it but would have had more fun if a buddy could have gone. However, I would much rather go alone than go with just anyone. There are Crappie fisherman that prefer different techniques and have many different habits that just aren't compatible for an all day adventure.
I wish my daughter shared the same passion for fishing as me (well maybe not). I'm glad she enjoys reading while on the water — it will serve her better in life I would imagine. It is nice that she will humor me on occasion and ride along for a few hours now and again. The unfortunate part is that we usually have a sub par day and she goes away thinking dad doesn't know how to catch Crappie. Sometimes I don't know how. So hats off to the Crappie anglers with sons and daughters that are just as excited to get up in the wee hours of the morning and help in the making of lunch meat sammiches. Hint: kids love snacks and other attention keepers while on the water.
My wife will go sometimes, although we both have limited time and trying to find a good day weather-wise while slotting it into her new schedule is proving to be a job in itself. She also prefers reading over fishing. Oh well. This brings me to Hank. He's my favorite fishing buddy of all time! He is a Yellow Lab and has quite the hankerin' fer a good boat ride. He will watch for certain preparation patterns that differ slightly from getting ready for work. I use a different cooler, dress differently, have a smile on face, appear to have joy in my life and a few other telltale signs. So after years of closely shadowing me he does know when I am headed to the lake and will be horribly disappointed if he is not invited.
I think once guys get to a certain skill level they find it difficult to be the one that is not in charge of the trolling motor. I know it is tough for me. I know exactly how I would set up on a brush pile, where I would toss the marker buoy and how much time I would give a particular spot. I think we get stubborn and should realize we would probably learn more as a spectator and let someone else show us how they attack a certain body of water. I would say tournament anglers really struggle with this.
Imagine you have two people trying to figure out how to win a tournament with two different ways of thinking and only eight hours. I guess they could split the day and each one gets four hours at the trolling motor. That could be another blog in itself: ask tournament fisherman how they curb egos and hatch a game plan that keeps both parties content. So who is your favorite fishing buddy? Wife, son, four-legged friend? Let us know at ACC Crappie Stix on Facebook. Have a great winter and thank you so much for reading these blogs. Take those kids fishing (if they will go). Andy.