Truman Lake Adventure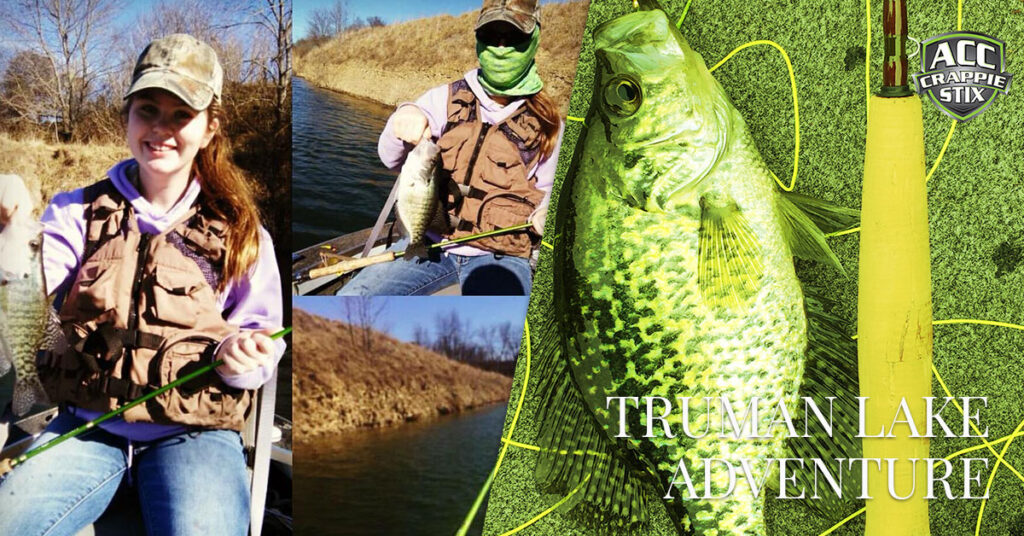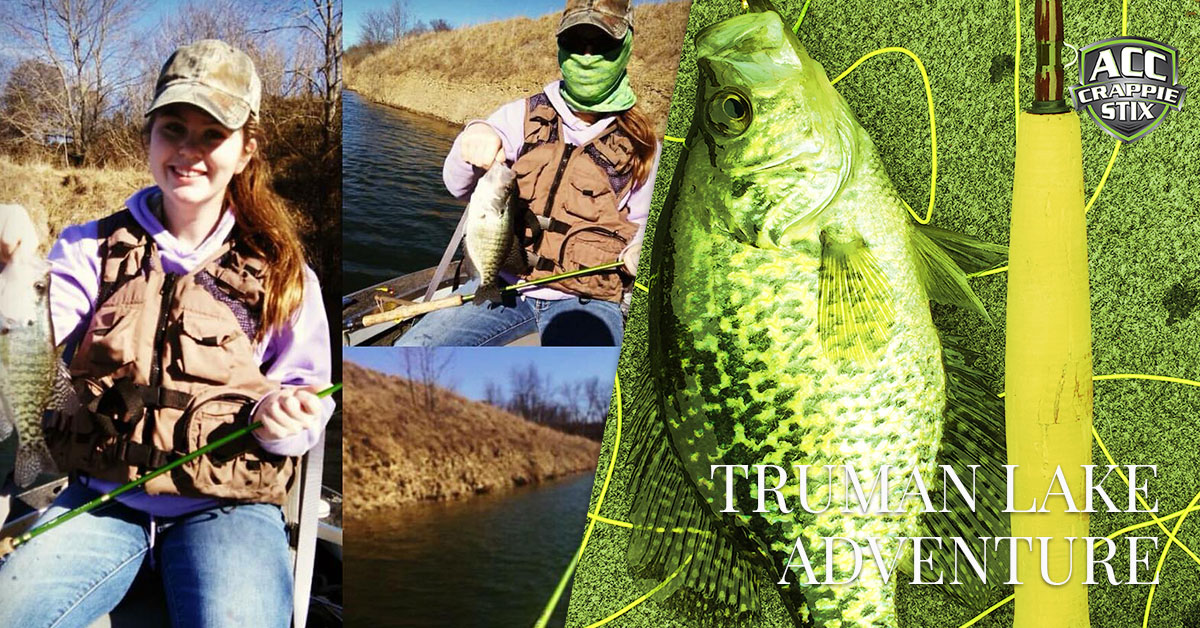 I finally had the chance to get away for some rest and relaxation.
That usually means a Crappie fishing trip with my favorite Crappie fishing rods. So, since me and my buddy Pat have never been to Truman Lake and grew tired of seeing all the pics of HAWGS coming out of the timber, we decided to go see for ourselves.
We arrived at the ramp and had absolutely no idea what to do or where to go. If you have been to Truman you understand where I'm coming from. And if you have not been then just look it up on Google earth and check out the many, many places a fish can hide. It is a daunting experience to say the least.
After talking to one of the locals at the ramp we got the scoop on a good place to start and after praying we would arrive at destination with lower unit still in tact we finally dropped a line. This time of year I guess the Crappie will move from the actual standing timber to the natural and man made brush piles and stake beds. Generally these are easily located with today's technology. However, you are unable to idle around and just start marking cover. You see, there are about 10 billion stumps and standing trees in each pocket so you slowly use trolling motor and mark cover as you glide over the top of it. Not a rapid fire process.
I am used to being able to pull into a pocket off of the main lake and start scanning drop offs for stake beds and fishy looking cover but was unable to do so on Truman.
This is always a good thing, to get taken from your comfort zone and try to learn something new. We did find and catch several good Crappie and had a blast doing so. We needed more time to put some pieces of the puzzle together and learn more about the fishing the main channel and seeing more of the lake. Truman is a long, winding lake with many creeks jutting out from the main channel. The area of the lake we were in was a long stretch between Bucksaw resort and Cooper Creek area. I always try to fish the upper, nasty, stumpy, muddy end of a lake due to the fact that is generally where the big fish like to hang out. There are many other arms and creeks to Truman and we didn't begin to scratch the surface. I believe it would take a lifetime to become familiar with every pocket on the lake.
So, if you are thinking about a destination for your next Crappie fishing adventure and love to dissect cover and feel the thump of fat, aggressive monster Crappie then I would highly recommend Truman. There are a hand full of great guides to choose from. Richard Bowling and Jeff Faulkenberry are a couple of the good ones I'm aware of.
From Truman we moved onto Lake of the Ozarks and got to shoot docks with another buddy of ours and that will be on the next blog. Stay tuned and as always take those kids fishing!