Why Do You Crappie Fish?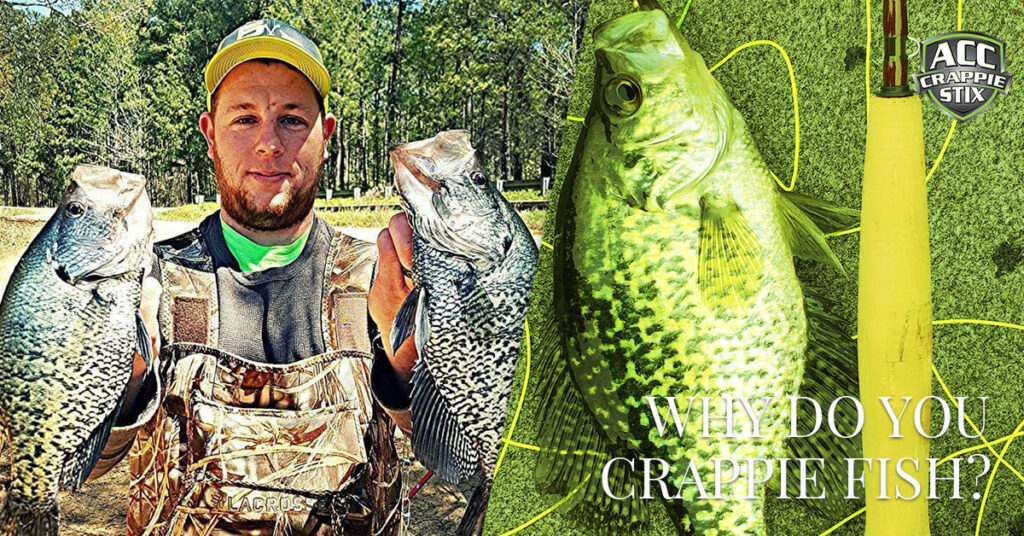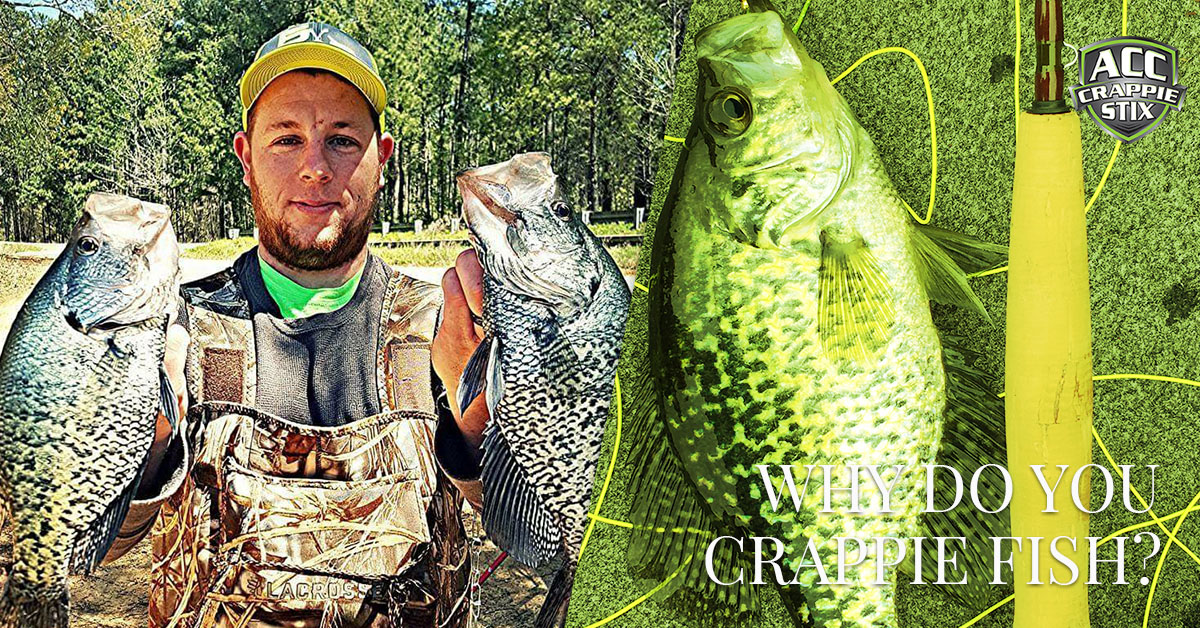 That's a great question. Why do you Crappie fish?
I know when I started, it was the pure excitement of being able to fool a Crappie into slamming my jig. I started many years ago in an old jon boat with no electronics so we fished Buck Brush in the spring and visible stumps in the fall. During summer months we usually struggled or found something else to do.
As I got more serious I began sinking brush piles and using a handheld GPS so I could eventually find the pile in 10 or 15 minutes. I was amazed at how much fun sinking a brush pile and returning a few days later and catching 20 nice fish from it could be. After several years of fishing five days a week I realized I needed to take it to the next level and help pay for my expensive hobby (yes fishing is very expensive) so I decided to start a guide service. I wasn't much into tournament fishing so guiding was the next logical step. I met many great folks, made friends and almost paid my way.
What I enjoyed most about guiding was teaching or showing people (especially kids) how much fun fishing can be when done right.
I think once you become half way good at something you almost have responsibility to pass it along. It just seemed kinda silly to go the lake every day with no motive or direction. Now I fish a lot less but have turned my love for fishing into a Crappie fishing rod business and get my satisfaction from creating high quality tools for serious Crappie fisherman.
I just think it is interesting how everything seems to evolve. There is absolutely nothing wrong with wanting to hit the lake simply for the enjoyment of catching a few fish and spending time with friends and family. It is an awesome way to spend free time. I just seemed to go overboard with everything so I kept pushing till I ended up here, writing a blog about how it all started. I do sometimes miss the simple times when I just went to the lake with buddies to see how many fish we catch without taking any pictures, getting ready for a tournament, marketing or putting anything on Facebook.
I am glad I fell in love with the smack of a big Crappie on the end of a lightweight Crappie fishing rod. It can take you in many directions or it can remain a simple way of relaxing after work. Either way try to show that couple on the lake that is struggling how to find a brush pile or take the neighbor kid along one day. You will love the feeling of paying it forward. Thanks for reading, Andy.