Made in China but………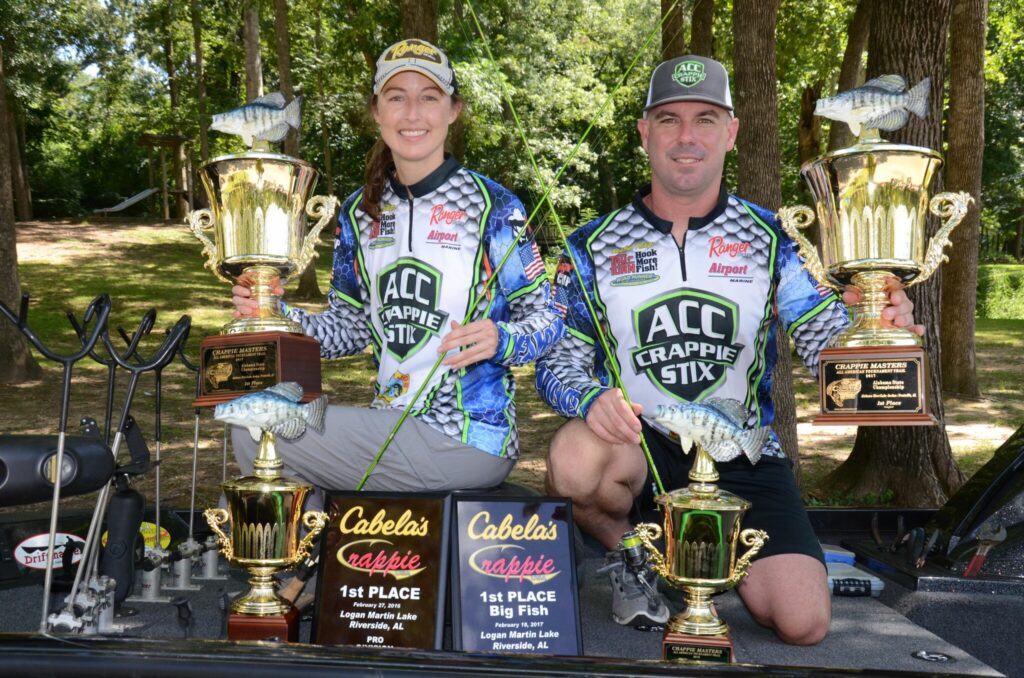 Yes, ACC Crappie Stix are made in China. My daughter and I recently returned home from a trip to China to see our factories. No sweat shops, no children working in them, no horrid
conditions just a group of good people trying to climb the rung from poverty to middle class via hard work. Jut like us. It was an amazing learning experience for my 16 year old daughter Hayden.
She now has a well stamped Pass port and Visa. She ate lots of great food, talked to many interesting and kind people and was able to experience a new culture and learn more about the world
other than our small town. She learned more on this trip than she will her entire junior year at High school.
Lots of people like to criticize companies who have products made in China. Most of those that complain don't have any products made anywhere. They aren't contributing to the economy or adding jobs either way.
If I was able to have ACC made here I would in an instant. 99%  of all rods in the world are made in Weihai China. I would not be able to afford to stay in business if they were made here right now.
Maybe down the road I can try to make some in house or find a rod factory in this country but it will be very difficult unless you are all willing to pay a LOT more for a Crappie rod. Here are some other
interesting things that most folks don't understand about a business that uses China for manufacturing. All of my rod tubes that I use to ship every single rod is made in Tennessee. Yep and they have to be delivered
from a guy in a truck that also is from here. I also us the United States Post Office to deliver every single rod I ship. I pay power and water bills from local companies. I pay rent to a local warehouse owner. I buy office
supplies locally and I have hired website, marketing, design and I also use local book keepers and accountants. I use a Crown fork truck made here, I deliver my rods in a truck I bought here and I buy my gas here. I take my wife to a nice local restaurant after we have a good week. I will be buying an new truck and boat and all of this trickles down to the people that build these things and take their families out to dinner and on it goes.  My kids, wife and brother all help with the business and I will eventually hire more workers as I expand
and grow the company. ACC definitely contributes in many ways to this country and to my local economy. I know of business owners that talk non-stop about "Made in America" and I'm great with that but when their
competition is employing hundreds of people and they can't hire anyone because they can't make any money than there is a problem.
I just wanted to write this blog to be completely transparent about this company. We try to treat each customer like they were our Mothers and make a high quality product at a price that is attainable to the average
fisherman. Overall I would say we are a net positive on our economy and the people with whom we come in contact. We are here to serve you the fisherman. We want you to have a better fishing experience
and to truly enjoy the greatest past time in the world. Thank you all and have a great day and a great Fall fishing experience. Andy Lehman.
Take those kids fishing and be respectful of each other out there on the water!